Focusing on the Demands of Online Learners in Higher Ed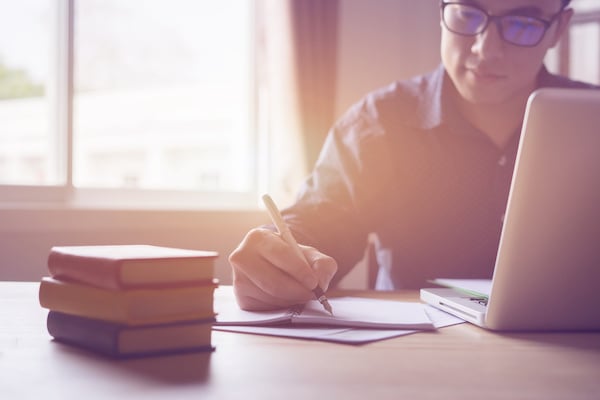 As the pandemic shifted students to the online environment, their view of higher education (and higher ed leaders) has changed. The desire for online learning continues to grow, and institutions need the right processes and structures in place to meet their needs. In this interview, Carol Aslanian talks about the recent survey EducationDynamics conduct about these online learner demands, how students have changed since the pandemic and how to adapt to meet these needs.
The EvoLLLution (Evo): Why is it important for higher ed leaders to focus on the demands and preferences of online college students, especially today?
Carol Aslanian (CA): Looking at the history of online students' involvement in higher ed, in fall 2021, 30%of undergraduate and graduate students were enrolled fully online. There was a little bump from previous years because of the pandemic, but there's no doubt that by 2031 we'll be above 30%. It's a growth market and that's why we need to focus on it even more than we do today.
Evo: How have online students changed since 2020? Are there any similarities that persist or stand out?
CA: There are several factors, the first being that they're younger. About 11 years ago when EducationDynamics started this survey, nearly half of respondents studying online were 35 years old and over. Today, almost half are under 25. They're growing in number but also becoming younger. This means a fresh and new generation is heading our way.
Second, there's a larger percentage over the years of Black students. Third, a large portion of online students (about 70%) have three or more years of work experience. That's important when it comes to deciding what curriculum we want to offer them. Another factor is that more than 80% are enrolled in their state of residence, which is a pattern we found to be generally true for post-traditional students.
Some other factors that have changed among online students is the market growth in certificates and licenses. Further, areas such as nursing and medicine also grew in interest over technology among degree-seekers. We also noticed that 90% of students visit institutions' websites for information and direction, which makes it very important for colleges to produce informative and attractive websites. In fact, 43% of online students expect to start their studies within one month of their initial contact with a college of interest.
Evo: Why do you think students are attracted to schools within a certain geographic area while studying online?
CA: Most of them are working with employers in their surrounding environment. When you decide to continue your education, you're often doing it for two reasons: to increase your salary/get a promotion and to study with an institution known to prospective or current employers. Prospective online students are closely tied to the employment community and can match their educational goals to what's available in the region.
Evo: What are some interesting facts or stats that stood out to you in this research?
CA: As I mentioned, 82% of online students enroll in their state of residence, and 25% are looking for certificates or licenses—and we expect that market will continue to grow. Many students are looking for courses of study that will stack and lead to a degree. But in the moment, they're looking for more short-term options that help them with a desired promotion or salary increase.
The importance of a college's website search function is certainly noteworthy. It's the first place prospective online students go after a Google search, and they want to know everything: what programs are available, schedules, costs and start dates. Such information must be found easily on the website. In short, it's extremely important to have a well-informed and easy-to-navigate website.
Evo: What are some challenges that higher ed institutions are facing or will face in the future?
CA: Tuition and fees are always a challenge. It's the biggest stumbling block for online learners. Colleges should make clear what opportunities they offer for tuition support. As well, about 45% of online students who were employed didn't know if tuition reimbursement was available to them. In short, higher education institutions need to work with employers and prospective students to alert them to the employer-based opportunities they may have or that the college itself can offer.
Evo: How can higher ed leaders leverage the survey findings to better position themselves for success?
CA: Creating user-friendly websites is critical to being successful. It's important to get feedback from new and current students to learn about the effectiveness of their website—what is working and what is missing to make needed improvements. The website is a major vehicle for decision-making.
Keeping in touch with recent graduates and alumni is also key to keeping your programming relevant to the market demand and needs. You must build and maintain ties with area employers. Also, your nearest competition is in your neighborhood, so conduct competitive analyses often. Find ways to improve your competitiveness.
Evo: What are some trends you expect to see among online students within the next five years?
CA: We may see greater employer and college ties within a given region. Prospective online students want education that will provide career advancement. Colleges also need to be aware of global competition. Although many of our online students are enrolled within their regions of residence, it's something to keep an eye on. Tuition and fees need to be assessed regularly to have affordable reasonable ways to motivate students to return to higher education.
Evo: Is there anything you'd like to add about online students or your findings in the survey?
CA: We must recognize that age no longer predicts what and how students will learn. We thought 18- to 22-year-olds return to campus and study full time. That's not the case anymore. We can't have aged-based marketing or curriculum development any longer. The website also continues to serve as the hub of a school's brand. Websites must be loud and clear. The last things to consider are fees and tuition. It makes a huge difference to students, and you can make up for low costs by volume—more students will consider and enroll in your institution if the price is right. Further, colleges must be closely linked with regional employers to deliver the right program to meet their needs. You may also consider and choose to reinforce tuition reimbursement with area employers and offer the courses and programming that match workforce needs.
This interview was edited for length and clarity.
Author Perspective: Administrator
You Might Also Like