Positioning The Academy To Serve The Corporate Education Market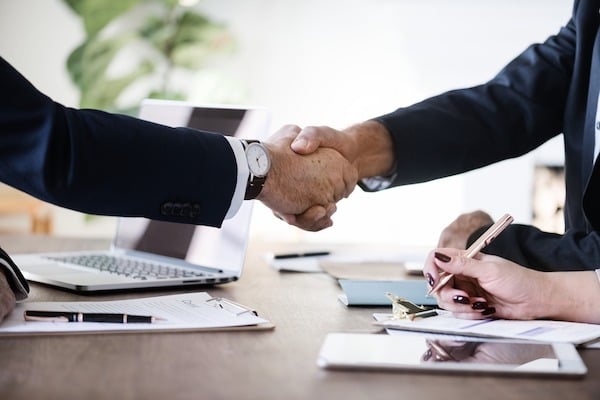 Annual expenditures on employee education are significant—the Georgetown Center on Education and the Workforce pegged annual employer spending on formal training at $177 billion—and the costs of not investing in employee education are even higher. But postsecondary institutions do not stand alone as the preferred providers of formal education.
In this interview, Robbin Page discusses some of the factors that helped the University of Memphis stand out as a learning partner for FedEx (a partnership also discussed in this piece by Richard Irwin and Barrett Schwarz from the UofM). She also reflects more broadly on the importance of investing in employee education, and shares some insights into how postsecondary institutions can stand out as corporate learning partners.
The EvoLLLution (Evo): Why is it in the interest of employers to create pathways to postsecondary programming for employees?
Robbin Page (RP): Engagement. Research shows better engagement means better productivity. Corporations whose employees are engaged perform better than companies whose employees are not engaged by over 200 percent. According to Gallup, the lack of employee engagement costs American businesses anywhere from $450 billion to $550 billion a year when workplace accidents, absenteeism and larger heath care costs are included. The same principle goes for employees' relationships with their employers. Nearly $11 billion is lost due to annual employee turnover.
This amount could be reduced if more companies emphasized employee engagement. One way, but definitely not the only way, to increase engagement is to make an investment in your employees and their future by offering postsecondary programming. A tuition reimbursement program offering employees up to $5,250 (the IRS maximum to avoid tax implications to an employee) for qualified programming is one avenue. Another avenue is to simply offer postsecondary programming at no cost to an employee. Both are ways to invest in employees—a win for both the employer and the employee. The employer wins because the participating employees are engaged (fewer accidents, less absenteeism) and turnover has been reduced. The employee wins because she receives either a discounted or nearly free postsecondary education.
Evo: What ROI has FedEx seen since engaging in the LiFE program with the University of Memphis?
RP: We learned there were four primary reasons why our hub employees did not pursue postsecondary degrees: lack of money; lack of time; no high school diploma; and no confidence. Learning inspired by FedEx (LiFE) is offered to employees of the Memphis, Indianapolis, Newark, Los Angeles and Oakland Hubs as a way to remove each of these barriers. The program requires no out-of-pocket tuition costs from employees. It is self-paced, and completion of the LiFE Prep Academy secures admission to the University of Memphis' Global (UoM Global) program and 12 college credit hours. UoM Global also offers programs to assist with the anxiety of returning to school and taking courses online, including a comprehensive readiness assessment tool, academic coaching and 24/7 tutoring. A LiFE Coach is assigned to guide students from enrollment through graduation.
FedEx Express now has over 3,000 active participants in the LiFE program, and the retention rate of employees in the LiFE program is 93 percent.
Evo: How engaged must employers be in defining the subject areas for ongoing employee education in order to support its relevance and impact?
RP: All employees can benefit from ongoing education. Too many employers consider employee education an expense when in reality it is an investment. When the employer defines the subject areas for ongoing employee education several things happen:
You create a talent pipeline—workers ready for promotion with skills you believe are important for success at your company.
You provide a benefit and build employee loyalty—and loyal employees don't quit.
You have employees who are more efficient and proficient. Who doesn't like increased productivity?
You are forced to think about succession planning. You've got to think about the future.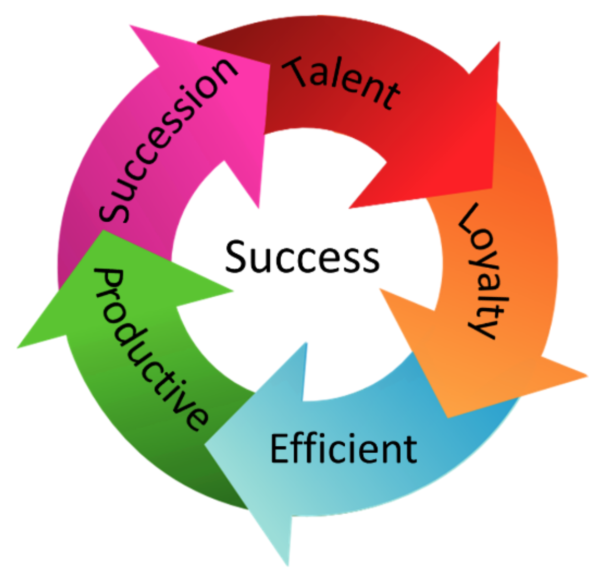 At FedEx Express we have a significant number of programs available through our Global Learning Institute (GLI). GLI is responsible for designing and delivering world class learning and development solutions, equipping our leaders with the knowledge and skills to sustain the FedEx Express corporate culture, deliver the Purple Promise and achieve strategic objectives.
GLI offers leadership and business core courses, courses about diversity and inclusive leadership, coaching, ethics and it offers Leadership LIVE!, a series of half-day and one-day workshops. These workshops have been presented by Dr. Marshall Goldsmith, Dr. Paul Voss and others.
For employees interested in management, GLI offers the course "Is Management for Me?" Thereafter, an employee who decides she is interested in management participates in AiM, Advance into Management. AiM is a 10-step program that begins with identifying strengths and opportunities and ends with a discussion about readiness for management and an evaluation.
GLI developed new leadership journeys for recently hired managers and employees promoted to managing director. These journeys are a combination of virtual courses and in-person events lasting about 10 months, but expected to be only the beginning of a continuous learning mindset. The managing director journey begins with a leadership assessment and then follows with a leadership forum, a change management forum and a strategy forum. Embedded within the forums are courses from Vanderbilt University and a business change challenge from Harvard University.
Oftentimes when the economy is tight the first spending cuts employers make is to ongoing employee education. Doing so is short-sighted because at the very time you need to be more efficient you are taking steps to decrease efficiency. When you don't have a talent pipeline, it takes longer to fill critical positions. When your employees are not loyal they leave, thereby increasing turnover. When your employees haven't had training or development, they are less efficient and less proficient, reducing productivity. And, without talent, you can't possibly have any meaningful succession plan. Cutting ongoing employee education is easy and appears to be a quick win anytime a company is struggling. In reality, such a move has the opposite effect and harms the company, its foundation and its future for years to come.
At a minimum, employers should always maintain some learning opportunities for employees. At FedEx Express we have The FedEx College Consortium and the Center for Employee Self Development (CESD). The College Consortium is an alliance with colleges and universities that offer special benefits to FedEx Express employees enrolled in their schools. The Center for Employee Self Development (CESD) are web-based learning and skill development solutions such as our SkillSoft eLearning and Books 24×7 reference ware.
SkillSoft eLearning is an online training system of learning resources designed to support all levels of our organization. The system offers the maximum flexibility to meet individual professional and personal developmental needs and is available seven days a week, 24 hours a day from any internet-enabled location, home or office. The nature of the system enables employees to enhance their skills, on demand, at no charge. Members of the FedEx College Consortium mayinclude free college credit for successfully completed Skillsoft courses, tuition discounts and/or credit for prior learning.
Books 24×7 reference ware is an online book resource offering access to the contents of over 5,000 of the latest and best business and technology books. Offerings include premium reference books, reports, vendor documents and white papers from industry publishers such as Harvard Business School, American Society of Training & Development and American Productivity and Quality Center.
Evo: With so many options available to employers looking to engage in a learning partnership, what are some characteristics that would help a particular college or university stand out as an ideal partner?
RP: We selected UoM Global because its team was willing to address our needs and concerns. The team was flexible and creative with its proposal. For example, UoM Global was willing to direct bill to FedEx Express rather than bill the students. Certainly, the fact the University of Memphis is in our world headquarters' backyard was also a positive!
Any college or university wanting to stand out should:
Understand why the employer is looking to engage in a learning partnership. For example, are there particular challenges the employer is facing and hoping to address?
Be creative. Because you "usually don't" do something or "never have done it that way" will not be a good answer to any question asked by an employer looking to engage in a learning partnership.
Provide credit for experiential learning and for courses provided by the employer;
Be willing to take a risk, there might be a great reward.
Speak in terms and language the employer can understand. Employers aren't well-versed in academic jargon. Speak business.
You Might Also Like