An Adult Education Model That Works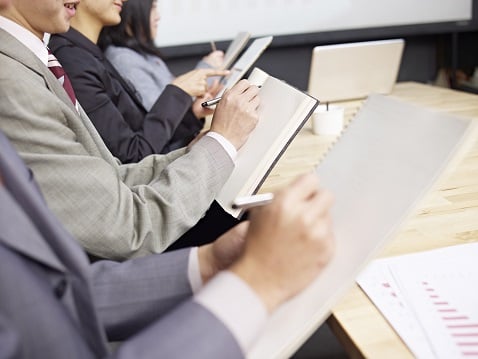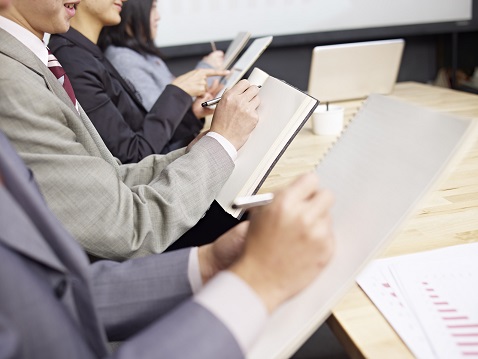 Research conducted by The Harvard Business Review points to the extraordinary correlation between employee development and organizational performance. The data also reflects a connection between educational benefits and employee retention rates.
This would suggest that those of us in the continuing education business should be filling our online classrooms with ease. But we aren't, and it's because the business model in higher education for adult learners is badly broken.
While we hear often about growing undergraduate debt, the Federal Reserve Bank of New York reports that the average student debt for adult learners is nearly $20,000, up from about $11,000 in 2005.
The fact is that working adult students are going into debt faster than traditional-age students. And they take longer to complete programs, which helps neither their personal advancement nor their employers' desperate need for workers with new skills.
We're not doing well enough in meeting the national priority of helping American companies compete in the fast-paced global marketplace. But there is a way to build a system that serves all parties well.
At Champlain College, we no longer wish to just compete by spending more on advertising in the adult education market. This cost is always passed on to the students, contributing to higher tuition fees. We prefer to partner with companies to keep their workforces updated. Our focus is on helping businesses address skills gaps and communities attract jobs by having an educated workforce.
To bridge this gap, we've developed truED, a faster, more affordable way for working adults to earn a certificate or degree. Tuition is 70 percent less than tuition at the College, and company employees pay a monthly subscription fee rather than paying by credit hour and signing up for student loans. From the employer side, businesses can offer access to college certificates and degrees as a part of their overall talent development strategy. We work with employers to strengthen their workforce skills.
No longer do we live in a world where education is finished at 22. Lifelong learning is necessary and possible though a comprehensive partnership with higher education institutions if we leverage the possibility of online learning.
Students enrolled in truED can choose from more than 60 online bachelor's, master's and certificate programs, and they can earn a master's or bachelor's for less than $12,000. This means they will graduate with little, if any, debt. Courses run seven or eight weeks long, and are available 24/7. Students work on projects with direct application to their workplaces, applying theory in the real world and creating a return on their investment.
Think about Target's credit card troubles over the holidays. They, and likely every other retailer in the nation since then, have been scrambling to find able cybersecurity professionals, a field where demand far outstrips supply. We have a cybersecurity certificate program, and instead of competing for the few highly-skilled people in the marketplace, Target could enroll its employees in our online program, and they could use their own business as a case study as they learn how to better protect customer information.
It's become apparent in recent months that our model has appeal. We launched the program in January, and have already signed up 50 companies — including AT&T, MetLife and Cisco Systems — representing 500,000 employees to address critical skills gaps and strengthen their businesses by bringing in truED.
Of course, making higher education affordable also means accepting prior learning and life experiences. We help students save time and money by assessing honestly and quickly what they already know so we can clear a path for them to the certificate or degree that includes courses that will help them develop skills to adapt to a shifting job market.
We believe spending money to compete for students in the adult education market is counter-productive and contributes in part to the rising cost of education. We prefer to partner with companies to keep their organizations competitive by giving their employees the skills they need in the future, because the best people to solve their challenges are the people they already have.
Author Perspective: Administrator
You Might Also Like