MOOC Providers Bringing An Innovative Approach to Corporate Education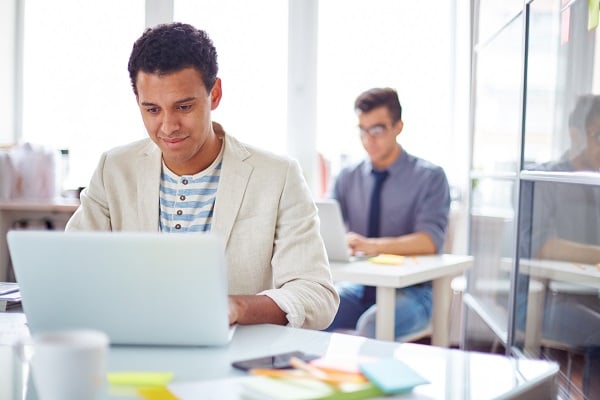 The corporate education marketplace is immensely lucrative, and more and more Massive Open Online Course (MOOC) providers are seizing the opportunity to serve a new demographic of students. Of course, succeeding in this highly demanding space requires agility, responsiveness and a high level of subject matter expertise. In this interview, Darren Shimkus discusses some of the most significant advantages that his organization has in the corporate education market and shares his thoughts on what it takes to stand out in this competitive space.
The EvoLLLution (Evo): What are some of the unique advantages Udemy has over colleges and universities when it comes to delivering programming to the corporate marketplace?
Darren Shimkus (DS): The workplace today moves so quickly and changes so often, it's unrealistic to think anyone can front-load in college all the learning they'll need over the course of their career. Moreover, people aren't staying at their jobs as long as they used to, and they have to keep their skill sets current as they move into new roles and industries.
At the same time, we've seen a lot of research indicating employers aren't finding all of the qualified job candidates they need to fill openings—and they struggle to provide effective training, if they even offer it at all.
Udemy for Business addresses both sides of this equation—helping companies deliver effective, up-to-date, skills-based training right in the moment when employees need to use those skills. This way, instead of losing time searching for job candidates, employers can retain and upskill the people they already have. And employees, in turn, view high-quality training as a benefit, which can serve to attract better candidates in the first place and incentivize them to stick around.
Evo: Having now served the corporate market through your unique platform for a few years, what are a few of the most important lessons you've learned about delivering corporate education?
DS: One thing we've learned is that corporate education shouldn't be overly centralized or prescriptive. Rather, the most successful organizations we've worked with have established internal committees with members from across various lines of business. These are the folks closest to the markets they serve and who best understand the skills gap present in their teams in the trenches. They know who, when and where training is needed and can't wait around for that vital content to be created. They appreciate the Udemy for Business marketplace because it's designed expressly to offer high-quality courses on the latest topics as soon as those skills are required. Training is no longer mandated drudgery but is valuable professional development that engages employees and makes them better at their jobs.
Evo: How could some of these lessons help to improve the quality and accessibility of corporate training programming across the entire marketplace?
DS: What we're seeing is that delivery solely via a traditional LMS (learning management system) simply isn't nimble enough to respond to the demands of the modern workplace. Business needs aren't always predictable 12 to 24 months out, and the best learning systems allow a "pull-based" model, where team members can pull down the right set of training to address the issue of the day.
It takes time to update the centrally planned course curricula from many third-party education providers with the latest tech trends. That's why we think our approach—partnering with the best instructors to quickly create courses in their areas of expertise and rewarding them for it—makes the most sense for today's workplace.
Evo: To your mind, what does the next decade hold for open online learning platforms in the corporate education marketplace?
DS: With technology continuing to evolve at such a rapid rate, it's hard to predict the future, but there are some things we're confident will happen. For starters, we all will have to embrace lifelong learning in order to stay relevant and marketable, whether our employers provide training or not. Smart companies will recognize this and understand that offering such skills-based training is a wise investment, as they can attract and retain quality workers rather than competing for new hires every time the workplace undergoes change.
Author Perspective: Business
You Might Also Like