The Importance of Digital Skills in Education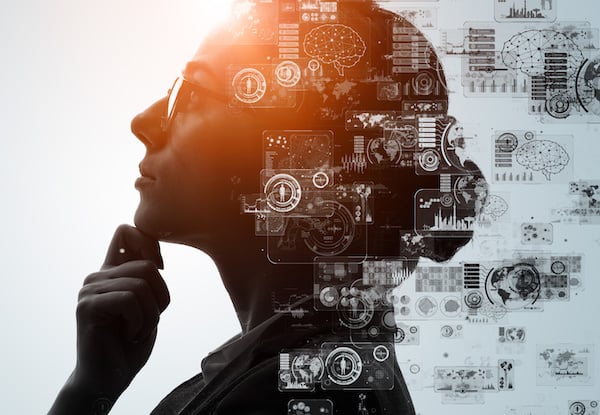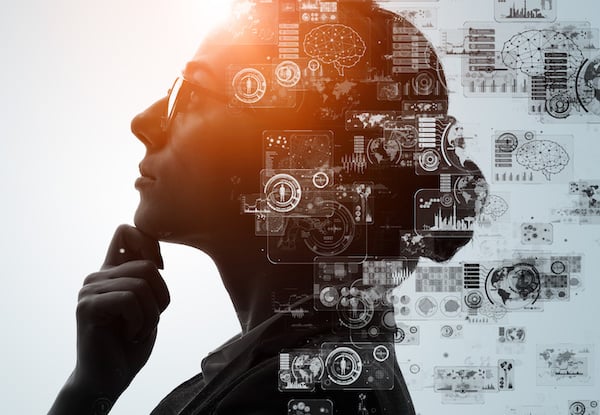 Lifelong learning is essential for college and career success in the 21st century. Yes, this might be the most obvious statement you read today. Headlines are awash with how industries are changing rapidly, and that evolution creates a need for regular upskilling and reskilling.
Digital skills are also a critical component of lifelong learning, given the ever-increasing reliance on technology in most industries. As the digital and workforce landscape evolves, it's necessary to continuously learn new digital skills to remain competitive. Even if industries where it may seem digital skills are not really needed, applicants will need enough digital proficiency to organize a resume, navigate online job boards, complete a digital application and participate in remote interviews. Further, jobs that historically were not digital, like factory work and/or front-end retail, are increasingly turning to tech-infused operations.
The need for digital skills goes beyond success at work. K-12 schools, colleges and universities are increasingly using technology to create more accessible online learning opportunities, to transform what's possible in the classroom and to rethink and reimagine learning models. Teachers are using learning management systems, training providers are using virtual reality to simulate authentic work environments, and parents need to understand digital communication systems in use at their children's schools.
Further, community and civic engagement is increasingly digitally mediated. Banking, voter registration and supporting children in K-12 schools also now require a baseline digital proficiency.
So, as we continue exploring what the future of digital and lifelong learning looks like and how we can continue creating accessible and impactful educational experiences for adult learners, we at ISTE's SkillRise think it's essential to raise the standard and set a new vision for learning and teaching with technology.
That's why, in 2022, we released the Profile of a Lifelong Learner, a new standard framework that defines the digital and lifelong learning skills adults need to thrive at school, at work and in community life. The Profile stands on three pillars: the ISTE Standards for Students, a landscape scan of comparable digital skills frameworks and a meta-analysis of research that looks at workplace success. Backed by strong research and input from an advisory board composed of experts in the field, we are confident that aligning curriculum and training programs with the Profile framework can lead to new and innovative programming that helps adult learners advance in their careers.
To be clear, foundational digital skills are essential. These discrete skills, like the ability to send an email, are now table stakes for modern life. But as training providers continue to revise curriculum and set a new vision for programming, we think it's essential to start thinking about digital and lifelong learning skills within the same context.
When thinking about digital literacy, it's no longer sufficient to focus on discrete skills like sending an email, creating safe passwords and using a web browser. Rather, it's essential to contextualize those skills within larger frameworks and aspirations. Put another way, it's no longer about using digital tools but how we use those tools to set goals, solve problems, collaborate with a global community and build new skills across a lifetime.
While that shift may seem significant, there are small steps we can take in our training programs now to support this kind of aspirational change. For example, when having students conduct career inventory assessments—a common lesson plan in workforce programming—it's typical for students to do some basic internet searching and present their findings as a report.
While these activities utilize technology, there are some opportunities to better leverage the creative and collaborative potential of digital tools. For example, consider the following shifts:
Encourage students to use social media to connect with peers and subject-matter experts
Use Google Docs, so students can peer review resumes and cover letters and get feedback from instructors
Incorporate feedback from peers to revise and finalize a cover letter and resume
Use job alerts to get automatic notifications of new listings that fit a search criteria
Etc.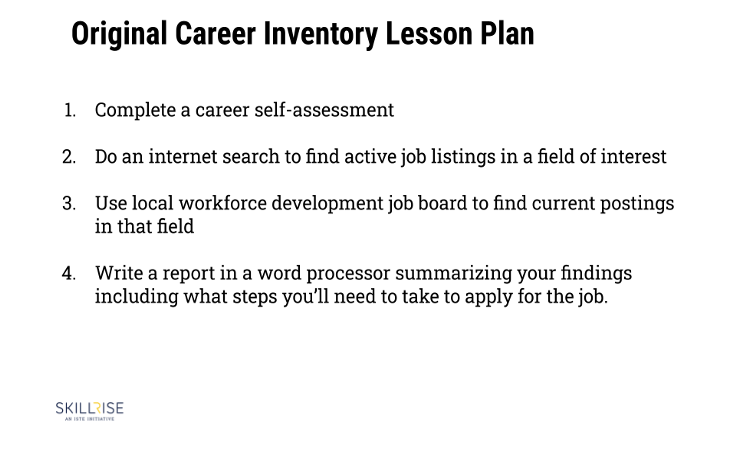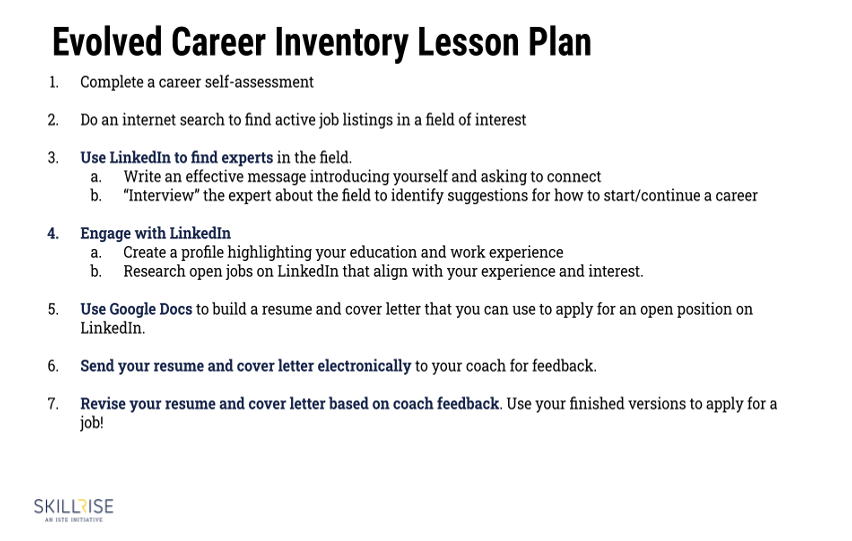 Small changes like these can transform the way we use technology into a more collaborative, creative and iterative process. In doing so, we are helping students build essential digital and lifelong learning skills to continue driving their own learning forward.
So, when adding technology to a lesson plan, it can be helpful to ask: Are students using devices primarily to consume content (a passive use), or are they using devices to creative, collaborate and solve problems (a more active use)?
As digital tools continue to evolve and the need for lifelong learning increases, it's essential to consider the ways in which we are helping our students build new digital skills and how those skills can empower students to be able to drive their own learning forward.
Author Perspective: Administrator
You Might Also Like