Six Inclusive Strategies for an Intergenerational Classroom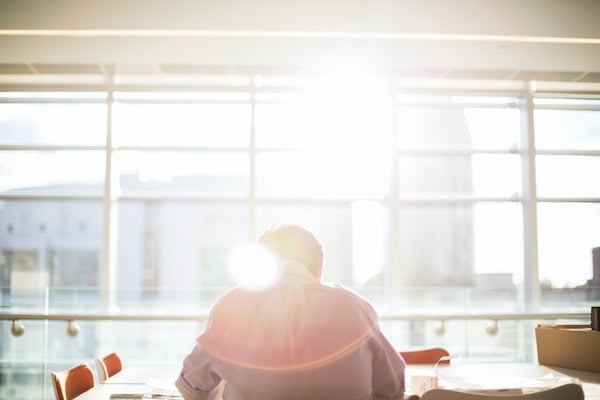 In the age of COVID-19, our classrooms have evolved into mixed modalities with an even higher mix of intergenerational learners. Gen Z learners are entering classrooms along with millennials. Gen X and Baby Boomers are seeking continuing and professional education to learn new skills to assist with employment opportunities. As we consider the need to ensure inclusive practices, it is important that we develop intergenerational learning practices as one component in an inclusive approach to the learning experience. This article will look at six inclusive practices that promote inclusion in the intergeneration classroom.
Treating each other with respect, dignity, and professionalism
This is a key component to providing an inclusive approach to the learning environment in both physical and virtual classrooms. Students who feel respected feel a part of the learning environment. Helping students who are a variety of ages and from a variety of backgrounds find shared experiences in respect and dignity, who are treated with instructor professionalism, will enhance the shared learning experience.
Everyone feels seen and heard in an inclusive classroom
Not everyone must agree, and consensus is not the objective. Allowing students to be present, either digitally or physically, and allowing a variety of viewpoints to be shared provides the framework for an inclusive environment. Practicing facilitation to ensure that all individuals may speak is a skill that is useful in both physical and virtual classrooms. The student may simply choose not to speak but should have agency to speak if desired. It is easy for students who are not confident in their abilities or those who are natural introverts to hide in both virtual and physical classrooms. Increasing facilitation abilities will develop a stronger and more inclusive classroom experience.
Student choice
This provides students with a sense of agency over how and when to do their most successful work. Where it makes sense, students should have a choice of how they demonstrate a learned objective and how they customize the areas of assessment that meet their needs. Within the deadlines of the course, students may have the ability to work at their pace and within their timeframes. This allows students who have other responsibilities to still perform commendably and demonstrate learning.
Encourage an understanding of the value that each individual brings to a classroom
Helping students see the value their intergenerational classmates may bring to the classroom is key. This is unlikely to happen without the instructor recognizing and showing value for each individual. Modeling value for each person in the class by the instructor provides inclusion.
Challenge biases to be more inclusive
Instructors may believe that young students have more energy. This is not necessarily true. Members of the class may feel that older students don't know technology well. This is not necessarily true. Another bias may be that younger or older students are less prepared to learn than the other group. This is also not necessarily true. Finding ways to question and eliminate these biases is important to fully execute an inclusive intergenerational classroom.
Intentional daily maintenance is required to ensure an intergenerational inclusive culture
Intergenerational inclusive classrooms do not naturally occur. Tensions arise between generations based on biases, past experiences, lack of understanding, and lack of respect. Intentionally maintaining an inclusive intergenerational classroom daily is vitally important to a successful intergenerational learning experience. This learning experience provides the framework needed to allow students to learn from each other. An inclusive classroom culture builds trust. This trust creates a vibrant inclusive learning experience for all individuals in the virtual or physical classroom.
Digital influences have changed learning behaviors. There is no doubt that technology has changed learning habits and teaching practice, and significantly impacted education at all levels. Generation Z (born between 1995-2012) have strikingly different characteristics and approaches to their expectations for classroom (virtual or physical) experiences than previous generations. However, inclusion in intergenerational classrooms (regardless of the modality) is key to building and maintaining a culture of learning and the ability for all students to feel valued.
Disclaimer: Embedded links in articles don't represent author endorsement, but aim to provide readers with additional context and service.
Author Perspective: Administrator
You Might Also Like