Teacher Preparation and Licensure Requirements During COVID-19: Short-term Solutions with Long-term Effects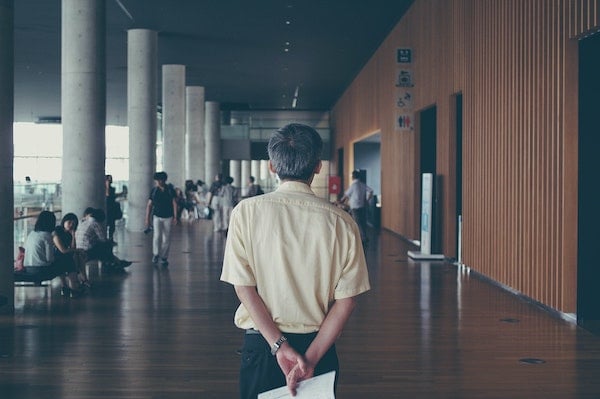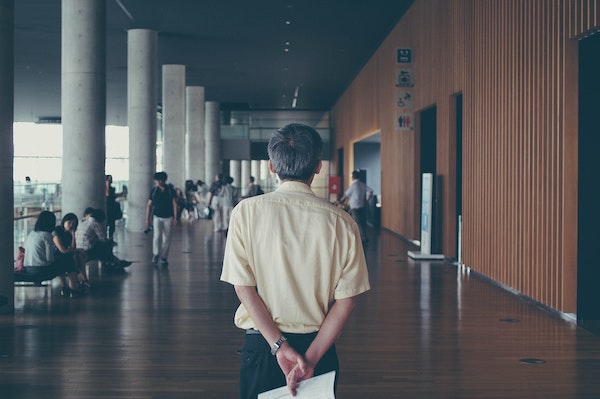 The recently implemented executive orders and emergency regulations in response to COVID-19 will have short- and long-term effects on educator preparation and licensure. These effects may have significant impacts on state teachers' workforces and teacher interstate mobility. Governors and state agencies have made decisions that will allow teachers to continue to license but may create future obstacles for completing requirements and teaching across state lines. Understanding that COVID-19 could continue to impact the nation for the foreseeable future, modifying licensure rules may be the next transformation in teacher education.
Executive orders and emergency regulations
31 executive orders in 16 states include directives for teacher preparation and licensure. The executive orders temporarily suspend rules related to student teaching and conducting proctored exams. For example, Indiana Executive Order 20-20 waives the requirement to complete all ten weeks of student teaching, if needed, due to K-12 school closures. The order requires the teacher preparation program to affirm that the candidate has enough experience and training to be recommended for the initial license. California Executive Order N-66-2020 allows candidates who are unable to complete the credential assessments, including basic skills, content, reading and teacher performance assessments, to be eligible for the preliminary credential.
Apart from the District of Columbia, Montana, and North Dakota, all states have enacted emergency regulations related to teacher preparation and licensure. For example, the Ohio Department of Education created a one-year temporary license for candidates who complete all requirements except the assessments. The Washington Professional Educators Standards Board also created an emergency license for candidates unable to complete exams and enacted an emergency regulation allowing the preparing institution to determine the appropriate length and setting for student teaching.
Maintaining the teacher pipeline
With districts experiencing teacher shortages across the nation, state governors and education agencies recognize the need for flexibility because the need for a teacher pipeline is constant. A recent USA Today/Ispos poll shows that one in five teachers is unlikely to return to the classroom if their school reopens this fall. These teachers have concerns about their health, new technology and extended working hours. Allowing for alternative measures to meet teacher licensure requirements is pertinent to growing the workforce that may otherwise see a great decline.
With the alternative measures in place, many teachers will now enter the field with temporary licensure. 48 states have a temporary license option that either existed prior to the health crisis or was created in response to it, each with a deadline by which all requirements must be met in order to advance. For example, the Connecticut State Department of Education expanded its interim certificate to include candidates impacted by test center closures to give them three years to pass the exams and advance to a professional certificate. Indiana Executive Order 20-16 allows licensure applicants to delay completing the hands-on CPR requirement until September 2020. The Colorado Department of Education created an interim authorization allowing candidates to begin teaching and only complete assessment requirements within the year. These alternative measures and emergency licenses mean that new teachers will be able to enter the classroom as anticipated but will need to complete any outstanding requirements within their specified timeframe to continue in this profession. This altered approach could create future stress for teachers due to limited availability, an inability to complete requirements and difficulty teaching in different states.
Unique obstacles
According to a recent Strada poll, professionals in education believe they will be most impacted by COVID-19 in the long term. Their ability to complete outstanding licensure requirements may be one of their concerns. Testing vendor ETS launched "Praxis-at-home" testing in May to allow teacher candidates to complete some of the state-required tests at home rather than in a testing center. As reported by ETS in a Nevada Institutions of Higher Education meeting, over 52,000 individuals have registered for an exam, and nearly 15,000 have received their score reports (June 2020). However, not all exams, such as any of the secondary science exams, are currently available in the at-home format. Candidates who need to complete these exams are faced with limited availability of times and locations. Other testing vendors, such as Pearson VUE, have not implemented an at-home option and cannot allow as many test takers into the exam room as before, due to social distancing requirements. This limitation is a concern for educators who need to take on-site exams because there are fewer available appointments.
Once these teachers are able to take the exam, they may also struggle with its content. While there is limited research in teacher licensure assessment, there are theories and evidence that suggest the positive correlation between exam pass rates and recency. In 2015, Winona State University published findings of a study of CPA exam pass rates at 604 U.S. institutions. The study defines delays in three groups based on when the student graduated and when they attempted the exam; short delay, fewer than 2.5 years post-graduation; moderate delay, 2.5 to 5 years post-graduation; and long delay, over five years post-graduation. The results show that pass rates decline at an average of 6% per delay group (Morgan, 2015, p.6). According to a study conducted by the National Council on Teacher Quality (NCTQ), first-time pass rates for the Praxis II elementary educator exam are lower than first-time pass rates on licensure exams for lawyers, civil engineers, nuclear engineers, nurses, psychiatrists and doctors.
Delaying assessment attempts from the time of information acquisition may result in more failed attempts, especially for the challenging teacher licensure exams. Additionally, NCTQ states in its publication that "Current data-reporting practices share only the rosiest of pictures around passing rates. Programs can avoid making their true failure rates public, most notably by publicly reporting passing rates only for program completers, defining 'program completers' as teacher candidates who both complete their coursework and pass their licensing tests." Further research should be conducted to see whether the delay has any negative impact for educators. If results show the same negative correlation in delay as the CPA exam study does, teachers entering the field during the COVID-19 pandemic may experience difficulty passing the exam and advancing onto their licenses.
While the executive orders and emergency regulations may be good for the state by maintaining the teacher pipeline, they may not be good for the profession. These rules and policies allow more teachers to enter the workforce in current conditions but do not ease teacher mobility or the ability for teachers to teach in a different state. Only eight states have full reciprocity; a teacher with a valid license from another state can receive a reciprocal full license in that state. The other 43 states require additional coursework or assessments, or both, to receive a full license. In all states, including the eight with full reciprocity, the teacher must first hold a professional license without stipulations.
The COVID-19 emergency regulations and executive orders do not ease this concern. Candidates applying for licensure via reciprocity will still need to fulfill the requirements of the initial state license and fulfill any additional requirements in the reciprocal state. For example, if a California candidate holds a preliminary credential under Executive Order N-66-2020 and wants to teach in Nebraska, this person will first need to pass the California licensure exams that were temporarily waived and advance to the California clear credential. Then, the licensed professional will need to pass the Nebraska certification exams to obtain a professional Nebraska license. In other words, one state's flexibility in an emergency does not translate to another's.
Further work
Many emergency rules expire in the next several months, and states are now looking at what to do, as predictions do not show COVID-19 slowing down. Indiana recently extended Executive Order 20-31, regarding the teacher performance assessment, for an additional 30 days. South Dakota and Maine's Executive Orders 10 and 52, respectively, will expire upon the end of the state of emergency. Taking the opposite approach, Missouri Governor Mike Parson recently ended all teacher preparation and licensure interim COVID-19 flexibilities, while the state of emergency is still in place. Alaska, Kentucky, Mississippi, and Washington have extended the emergency rules through the end of the upcoming school year (in June 2021 or later).
As the year continues, teacher licensure rule-making agencies will need to look at the temporary emergency policies and determine whether any of them should be made permanent. Some states are already beginning this work. The Washington Professional Educator Standards Board, for example, amended rules in the administrative code in July 2020 to allow teacher preparation programs to waive or reduce clinical practice if the program provider determines the candidate possesses the needed knowledge and skills. These newly amended rules will set on June 30, 2021, at which time they may be considered for extension or permanency. The Texas State Board of Education recently proposed a regulation to allow virtual student teaching, if needed, during the 2020-2021 academic year.
Given the struggles in at-home and on-site testing, states may reconsider using standardized assessments to verify competency and move toward accepting high quality, accredited university verifications. Accreditation indicates that the institution or program has been evaluated and deemed to meet the quality standards that support candidate success in learning and effectiveness in the classroom. Many states complete a dual review of programs by verifying accreditation but also reviewing coursework completed and assessment scores. The challenges brought on by COVID-19 may be the impetus to move those states to accept accredited university recommendations for licensure without the dual review.
Conclusion
Teacher licensure executive orders and emergency regulations are reactions to a global pandemic. They highlight the need to examine teacher preparation across all states so that teacher licensure can move from a reactionary approach to one of preparedness. A closer examination on how a state verifies teacher readiness may help shape regulations and drive the profession to meet demands of the evolving environment.
References
California Exec. Order N-66-20 (2020). https://www.gov.ca.gov/wp-content/uploads/2020/05/5.29.20-EO-N-66-20-text.pdf
Indiana Exec. Order No. 20-16 (2020). https://www.in.gov/gov/files/Executive%20Order%2020-16%20Education.pdf
Indiana Exec. Order No. 20-20 (2020). https://www.in.gov/gov/files/EO_20-20.pdf
Maine Exec. Order No. 52 (2020). https://www.maine.gov/governor/mills/sites/maine.gov.governor.mills/files/inline-files/EO%2052.pdf
Missouri Exec. Order No. 20-12 (2020). https://www.sos.mo.gov/library/reference/orders/2020/eo12
Morgan, John D. (2015, January). "The Relationship of CPA Exam Delay after Graduation to Institutional CPA Exam Pass Rates." Journal of Finance and Accountancy, vol. 18. Retrieved July 8, 2020 from https://www.aabri.com/manuscripts/142062.pdf.
Nevada Institutions of Higher Education Meeting. (2020, June 17). 'Item3.a: Praxis-at-Home Testing Update.' Phone conference.
Page, Susan. (2020, May 27) "Back to School? 1 in 5 Teachers Are Unlikely to Return to Reopened Classrooms This Fall, Poll Says." USA Today, Gannett Satellite Information Network. Retrieved July 5, 2020 from www.usatoday.com/story/news/education/2020/05/26/coronavirus-schools-teachers-poll-ipsos-parents-fall-online/5254729002/.
Putman, Hannah, and Katie Walsh. (2019, February) "A Fair Chance: Steps to Strengthen and Diversify the Teacher Workforce." National Council on Teacher Quality. Retrieved July 9, 2020 from files.eric.ed.gov/fulltext/ED593388.pdf.
Strada Center for Consumer Insights. (2020, May 6). "Public Viewpoint: COVID-19 Work and Education Survey." Retrieved June 25, 2020, from https://www.stradaeducation.org/wp-content/uploads/2020/05/Public-Viewpoint-Charts-Week-6.pdf
South Dakota Exec. Order No. 2020-10 (2020). https://sdsos.gov/general-information/executive-actions/executive-orders/assets/2020-10.PDF
Author Perspective: Administrator
You Might Also Like