How to Build Psychological Resilience in Your Students in the Time of COVID-19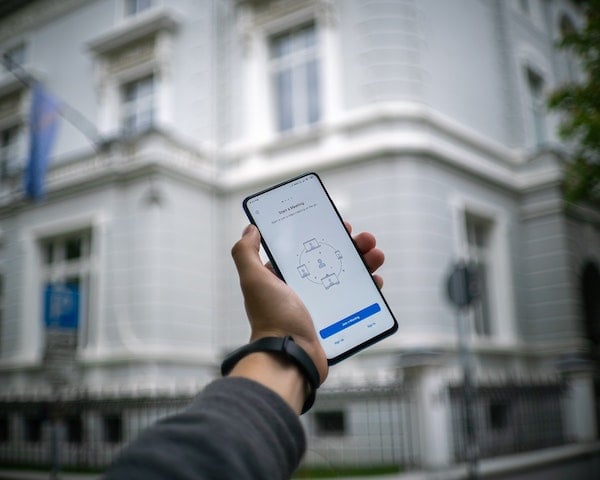 As teachers, we already know the importance of an equity-minded approach to teaching—we are more effective when we recognize and appreciate the diverse set of experiences, challenges and strengths that each individual brings to the classroom. This recognition becomes crucial in exceptional times like the COVID-19 pandemic, as students grapple with unknown dimensions of difficulty.
Students are facing unprecedented levels of uncertainty, disruptions and stress as they try to make sense of new and constant demands and requirements. If we ignore these stressors, they can significantly interfere with students' learning and performance. As educators, we hold a unique position as supporters and instructors for our students, so we need to understand the potential obstacles that might get in the way of their learning.
This article sheds some light on significant psychological experiences students may be facing now and some Do's and Don'ts we as teachers can try to mitigate the harm to students during this crisis.
Transitioning to Online Learning
We have access to widespread technology, but we can't assume every student feels comfortable using it or has technological literacy for online learning. Some may need time to learn and navigate a new platform that is now their main method for learning content delivery. Some may prefer learning on paper, which allows for time and the ability to "touch" the material (take notes, write cue cards, skip back to previous sections). Others may have unanticipated difficulties with basic requirements for online learning, like a stable Internet connection or a computer capable of streaming lectures.
We can't avoid using these new and emerging technological solutions if we want to continue teaching. But we need to be attuned to students' difficulties, so we can speak to their anxieties.
Be Flexible for Learning Styles
When students have a choice, they are able to regain a sense of control and opt to learn the content in the way that optimizes their learning.
Don't assume they all understand how to access the course material.
Do invest the time to offer guidance, even if it does fall in the middle of a course. One concrete example: include a lesson in your course that introduces the new technologies, and offer assistance with troubleshooting.
Do incorporate flexibility into your teaching and evaluations. Consider offering content in one of multiple formats (e.g. record your lecture, distribute slides and notes, list additional readings).
Dealing with the Disruptions Related to COVID-19 Mandated Responses
During this crisis, many students are contending with very real and significant disruptions to their daily lives. Simply put, they are feeling overwhelmed.
Many are being asked to move out of their dorms, cutting off access to secure housing and sources of food.
Many are dealing with anxiety and concerns about the global pandemic as it creeps closer to them and their loved ones.
Many are losing access to their established support systems, such as tutoring or counseling.
All are being bombarded with emails and news about the virus and related changes in policy while still being expected to meet academic demands.
There are countless combinations of other personal stressors that no one, other than the student, can ever fully understand or appreciate.
Commit to Key Curriculums
Faculty can't fix everything, but we can play a significant role in helping students cope with the feelings resulting from these disruptions. As the world bombards them with scary news about the virus and places greater restrictions on them because of it, you can be a source of calm and continuity that will help them through this situation.
Don't simply stop all instruction or cut the course short. It may seem justified or even kind, but students may feel anxiety if they think the quality of their education is compromised. This could lead to rippling effects on future courses or their goals of completing their degree on time.
Do commit to covering the course's key content.
Do incorporate more flexibility into the content you cover and how you deliver and grade evaluations. For instance, many faculty members are deciding to move away from standardized final exams. Instead, they are creating customized grading that offers a more shock-resistant formula; for example, you can use an average of grades received on assignments or a series of smaller tests.
Lead with Empathy
By framing this shared experience as "We're all going through the same thing, and we're in it together," there's a lower likelihood of students unrealistically expecting you to know everything or judging you when you inevitably encounter some hiccups along the way.
Do explicitly and publicly announce that you recognize and understand the challenges that come with adopting new technologies. Students rarely think of their teachers as people who also struggle. Faculty can take advantage of this current situation to share with their students that they, too, are experiencing disruptions and anxiety.
Dispelling these unspoken assumptions explicitly can normalize uncertainty, which helps students stay engaged rather than feeling that they are at fault for not struggling to adapt to new technological tools and learning modalities. You also avoid creating the impression that you, as the teacher, will have everything figured out right from the start.
Dealing with Social Distancing
Humans are fundamentally social creatures. The recommendation to self-quarantine and engage in social distancing—while critical to protecting individuals from the risks—may also come with unintended costs. A recent article in Science highlights a few possible consequences of prolonged social isolation, including compromised mental and physical health.
While physical distancing is necessary to help contain the COVID-19 virus, social distancing is not necessary, or useful, in the age of technology. This is especially true for students because of the adaptive benefits that come from collaborative learning.
Do create norms and introduce structures that allow students to more easily connect. Faculty can play a critical role in connecting students, even at this time of physical isolation.

Ask students to partner with a peer as they get onboard with new conferencing technologies.
Hold synchronous classes using conferencing platforms, so students can see you and other students.
Create class-related forums for students to collaborate and connect virtually with each other. By offering more opportunities for students to connect, these social experiences nourish their need to belong and allow them to take advantage of the collective resilience that social networks can provide.

Do build in more frequent and dynamic opportunities to interact with your students, both as a group and one-on-one. When distancing is the new norm, communication is key. You could post more virtual office hours, or invite students to connect with you outside of set class times or office hours (e.g. "Feel free to email me with any questions or to set up a time to meet"). Though a less-controlled format for interaction, students can benefit from having more opportunities and flexibility for connecting with you and other students.
Closing Note
It is exactly in this moment that our humanity matters most.
Regardless of where you live, we are all affected by COVID-19 and the policies put in place to combat it. In essence, we are all engaged in a war between humans and a virus.
As we think about how to navigate the challenges of effective teaching and learning, we can only benefit by standing together and in support of each other's unique challenges and strengths. My hope is that the above strategies also help you minimize the disruptions to all learners that support them.
Despite the challenges we are all facing now, I believe that by standing together as a community, we will emerge from this moment stronger—and more resilient.
– – – –
Useful Resources:
About WGU Labs (and/or RAC at LABS):
WGU Labs invents, builds, and invests in innovative learning solutions that improve quality and advance educational outcomes for learners everywhere. Building on social psychology, learning science, and industry trends, WGU Labs accelerates EdTech startups and develops usable, effective educational resources and technology built for implementation and scale.
Author Perspective: Administrator
You Might Also Like