Breaking Boundaries: Integrated Learning for Effective Solutions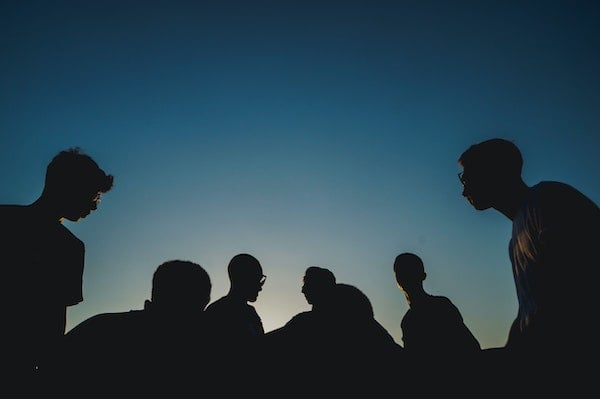 The convergence of massive challenges in 2020–from global, health and environmental sustainability to wealth and social inequalities–confirmed the importance of synergy among a host of specialties to achieve effective solutions. Consider the role of science, medicine, government, logistics, media, and other fields implicated in developing records and delivering vaccines to combat COVID-19. For universities charged with preparing students for life and work, this moment validates a longstanding evolution toward research, education, and training that integrate knowledge across disciplinary boundaries.
This boundary-crossing has defined my career, beginning at the Liquid Crystal Institute at Kent State University as a graduate student. As a physicist in the field of flat display technology, I engaged chemists, technologists, engineers, mathematicians, and psychologists. This approach has remained at the core of my work and leadership. The vocabulary for this synergy has evolved. For example, multidisciplinary brings experts together from different disciplines working together, each adding their specific disciplinary knowledge; interdisciplinary integrates knowledge and methods from different disciplines with a real synthesis of approaches; and transdisciplinary synthesizes a more holistic unity of intellectual and activity frameworks, often involving broader academic fields (e.g., science, huminites, arts, engineering, ethics, policy, etc.) and stakeholders beyond academia (society, government, not-for-profits, companies, etc.).
Universities have the resources to assemble research teams and create centers and institutes combining disciplines to address the big problems and questions of our time and develop creative solutions. We can also build curriculums that train students for such diverse teams. Here are some important elements and examples of such initiatives I have discovered for creating undergraduate experiences and degrees that cross disciplinary boundaries:
Communicate broadly
Students who seek the boundary-crossing careers and leadership opportunities of the future must build a high capacity for understanding, assimilating, and articulating ideas from a broad spectrum of people, disciplines, and fields of expertise. They must discern when competing ideas are really opposed and when experts are merely talking past each other. They must synthesize what works and give clear evidence for what doesn't. Their education should include extensive writing, presentation, dialogue, and other communication and critical thinking experiences.
Miami's highly respected Howe Center for Writing Excellence focuses on students' ability to write across disciplines. Furthermore, strong engagement with diversity and inclusion programming enhances students' leadership abilities, empathy, and understanding, so they can collaborate and communicate effectively in teams of diverse experience and expertise.
Build on depth
Graduates best prepared for this integrative workplace will be T-shaped individuals–not so limited to one discipline that they cannot fluently engage with others, nor so broadly exposed that they lack their own specific depth of expertise. Employers are not looking for a jack of all trades, master of none; they are looking for masters who effectively engage other masters. Their education should ensure this discipline mastery while providing ample opportunities for broader intellectual engagement.
At Miami, many students achieve this balance by adding a co-major or minor (or both) to their major field of study. Miami's entrepreneurship co-major attracts students from over 100 different degree programs where they learn deep discipline skills. One-third of students in our sustainability co-major, which includes ecological and life sciences, physical sciences, and social sciences, are business majors.
Top it off
Culminating capstones and research experiences are crucial. These projects challenge students to engage teamwork and diversity of thought, often in organizations beyond the university. Students broaden their network, boost their professionalism, and gain practical experience. Such projects should involve grand challenges or enduring questions that drive students to marshal their knowledge, expand their creativity, and manage nuance and ambiguity as they cross boundaries and integrate knowledge. They must have a clear proposal from the outset to avoid pitfalls in the process. Audacious projects that risk failure can also provide valuable learning experiences.
A new department called Emerging Technology in Business + Design involves faculty from various disciplines and allows students build their curriculum from nearly 100 offerings, from digital marketing and coding to gaming and esports. This new degree involves two final projects: (1) a client-based project for which students are consultants and (2) a thesis for which students often develop a platform that they use for job-seeking and interviews (e.g. app, game, website, analytics study, business plan for startup).
Empower students
Students who take on a major role as architects of their own curriculum are more likely to embrace the challenges of integrative education. Rather than checking boxes for a degree, electives are opportunities to build a holistic set of experiences and skills that support their interests and goals. In my observation, rising generations are eager to take responsibility for their own education, selecting majors, co-majors, double majors, and minors as if their interests abhor a silo. Attention to such choices can reveal opportunities for new programs that engage students more effectively.
At Miami, students in the Individualized Studies major create their own focus with their advisor, sometimes adding co-majors and minors. Core classes examine complex questions around science and religion, climate change, human sexuality, and the politics and policy from various perspectives. Students then choose other classes that benefit their final research projects, culminating in a yearlong workshop on a topic they design, from terrorism to fashion.
Empower faculty
Traditional budget models, tenure-and-promotion guidelines, and incentive structures could hinder an integrative focus. Support centers, institutes, creative spaces, and project teams where faculty from different disciplines can dialogue can foster the mindset of collaboration and communication that benefits faculty, students, institution, and society.
Miami's Department of Emerging Technology in Business + Design (ETBD) engages the whole university. Most faculty are jointly appointed in every college on campus. Classrooms and facilities are in every college. We pioneered a discipline-crossing promotion and tenure process–our faculty have promotion and tenure committees designed to match their disciplinary and boundary-crossing work, including faculty evaluators across multiple disciplines and departments. Courses are cross-listed in every college on campus. A team of faculty across many disciplines contributed to curriculum development. The ETBD program can also be pursued as an embedded curriculum in computer science, communication, design, media, journalism, film, and other majors.
Serve society
New programs and curriculums should address the interests and needs of the students and society we serve as well as the industries in which our graduates will work. Employers want workers who are ready to contribute and lead on day one in a professional environment. Universities should seek partnerships with these stakeholders, listen to them, bring them to campus to engage students, and seek from them internships and other experiences that enrich students' education.
Miami engages leaders routinely from industry and other outside organizations as guest lecturers and mentors to expose students to a broad diversity of ideas, industries, and professionals. More and more of our degree programs include a real, client-based consulting or research project that the student performs for the outside organization, oftentimes with outside mentors.
Conclusion
Changes in the world and workplace are happening at an ever-increasing rate, accelerated recently by the economic and social upheavals of COVID-19 and unlikely to abate in the future. Institutional, organizational, and academic approaches must evolve with them to fulfill our mission of preparing students for life. In particular, the convergence of disciplines and ideas required to solve the daunting challenges we face requires us to provide an education equally integrative and synergistic.
Disclaimer: Embedded links in articles don't represent author endorsement, but aim to provide readers with additional context and service.
Author Perspective: Administrator
You Might Also Like