They Come for a Degree—They Leave Empowered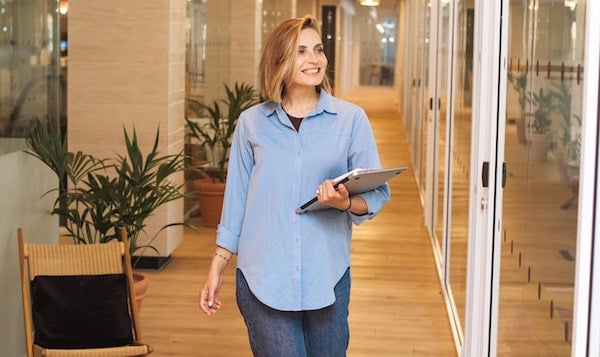 At 18, I longed for a piece of paper that said I was intelligent. I got it eventually when I was 31 after taking a double honors degree through night school and correspondence courses. It didn't mean much, apart from involving my career prospects. (J. Soars & Soars, 1987, p. 93)
These words come from international best-selling author Jack Higgins, most known for his espionage novel The Eagle Has Landed. Unfortunately, he is not alone in his concern about the value of higher education, and over the years many voices have joined the chorus claiming college isn't worth the investment. Defending its continued worth, higher education too often makes its case by touting career-based outcomes alone. Higgins frames what is missing in this defense: "It didn't mean much, apart from involving my career prospects." Students, especially post-traditional students, are looking for degree programs that will mean something, programs that recognize where they are coming from and will support them in growing beyond that place.
Disorienting dilemmas play a significant role in post-traditional students deciding to return to college (Mezirow, 1978). A divorce shakes economic stability. An opportunity for career transition requires a bachelor's degree. A well-kept secret of not having a degree embarrassingly reveals itself. Stability-shaking life events like these lead adult learners back to colleges every day, and while they usually only want to know how fast they can get to the finish line, the disorienting dilemma that brought them there demands more. Certainly, our role as adult educators includes helping students find an accessible, attainable path to degree completion; however, the programs we offer should also lead to something more than a degree in hand. They should also make sure the hand holding the diploma is an empowered one.
Empowered adults, however, do not just happen. In fact, most adults never achieve the cognitive, personal and interpersonal capacities of empowerment to succeed in today's personal and professional worlds characterized by complexity and ambiguity (Kegan, 1994; Kegan & Lahey, 2009; Baxter Magolda, 2014). One of the reasons this finding has held true over the decades is because this level of human development requires intentionality. People do not arrive at this destination unless they purposely travel there, and that journey requires reflecting upon, wrestling with and making meaning of past, current and future disorienting dilemmas. Degree completion programs are in an ideal position to craft such space and support students as they come into their own empowerment as intentional learners skillfully navigating today's complex, ambiguous world.
At Texas A&M University-Texarkana, the Bachelor of Applied Arts and Sciences (BAAS) program has developed a three-course curriculum that guides students through this intentional process of human development without adding to their field-specific degree requirements. The courses are carefully placed at the beginning, middle and end of the degree journey, and each requires in-depth self-reflection and synthesis.
Upon entering the BAAS program, students take AAS 305: The Adult Learner and Self-Development, a course introducing students to adult learning frameworks (e.g., andragogy, transformative learning theory, constructive developmental theory and self-authorship). Students reflect upon their own learning as viewed through these frameworks. The purpose of the course is to introduce students to the BAAS program vision: to 1) support students in becoming intentional learners who can skillfully navigate within and through complex, ambiguous contexts and 2) invite them to participate in a culture that promotes intentional learning. Students come into this class having recently experienced the same disorienting dilemma, and the course is built around exploring that experience: their reasoning for returning to college.
Many adult learners take ownership for their decision to attend college to external parties. The possibility of failing looms in their thinking, so it's safer to keep the dream at a distance. AAS 305 is designed to encourage them to own their decision to be there—the first step in becoming an intentional learner. While many models of student development could be used for this process, A&M-Texarkana uses Baxter Magolda's self-authorship framework, which requires students to consider their meaning-making through three dimensions of development: epistemological, intrapersonal and interpersonal.
Students are tasked with exploring 1) how they know they made the right decision, 2) how they see themselves as students and 3) how they understood and interacted with others in the decision. They complete recursive reflections on each dimension, considering where they are on the self-authorship continuum, which ranges from external formulas (depending on others for knowledge and values) to self-authorship (valuing and following a developed internal voice).
The next step toward empowerment comes in AAS 395: Inductive Learning: Prior Learning Assessment Theory and Practice. In this course, students learn how to create an experiential learning portfolio to submit for college credit. The model is based on Bloom's Taxonomy and Kolb's Experiential Learning Cycle, and students can earn up to 24 hours of college credit for prior learning. The value of the course, however, is not limited to the prospect of earning additional credits. The reflective process leads students to discover the metacognitive nature of knowledge exercised through analysis. They are introduced to an inductive-to-deductive learning cycle that moves from analyzing their specific work-based practice to general theories supporting that practice. It is through this process of validating their own learning that most students begin to experience a palpable sense of empowerment, as they realize the level of expertise they have already cultivated in transferable skills like leadership, communication, collaboration, problem-solving and time-management. It is not uncommon to start hearing students use the word transformational to describe their experience.
In their last semester before graduating, students enroll in AAS 490: Deductive Learning: Self-development in Professional Contexts. While AAS 305 and AAS 395 are primarily self-development courses based on inductive analysis and application, AAS 490 invites students to extend the theories they have explored to specific situations in their professional lives. By this point in the degree program, most students realize they are not the same person they were upon entering it which means they now need to reflect upon and determine what that change means for their past, present, and future personal and professional being, as it relates to themselves and others.
The curriculum in the course encourages adult learners to use their empowerment to become leaders with an outward mindset to in turn empower others. The culminating assignment requires students to examine their own practice of dealing with complex, ambiguous situations from an external viewpoint and allowing that practice to inform their internal voice and interaction with others. Not every student masters the technique within a semester, but almost all develop the skill to recognize when they are operating from an outward mindset and when they are not.
Adding or embedding this type of curriculum is challenging, but the outcome is worth the effort. A&M-Texarkana chose to redesign its BAAS courses and embed the content because we were convinced all degrees, including expedited degrees like the BAAS, should offer more than career placement. Without the opportunity for self-directed human empowerment, our students, too, might say, "It didn't mean much."
Disclaimer: Embedded links in articles don't represent author endorsement, but aim to provide readers with additional context and service.
You Might Also Like