Leveraging a Tuition Decrease to Improve Competitiveness and Expand Access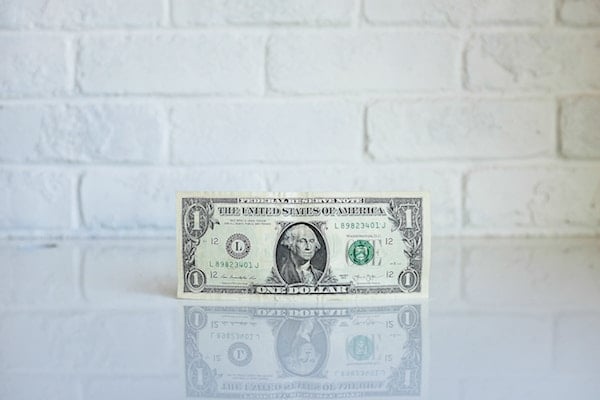 In Fall 2018, Champlain College will introduce a significant new pricing model for its online undergraduate students. This responds directly to the college's earlier findings that affordability and prior student loan debt stand as two major obstacles in the way of accessibility for adult learners. Of course, with any major price discount questions arise about maintenance of quality and capacity to scale. In this interview, Melissa Marcello reflects on the impact Champlain College Online hopes these tuition discounts will have and reflects on why concerns around scaling and quality don't phase her.
The EvoLLLution (Evo): What were some of the motivations behind Champlain College's decision to reduce online undergraduate tuition?
Melissa Marcello (MM): There were a number of motivations behind our decision to reduce tuition, but the primary motivation was the untapped potential of adults in this country. As our Adult Viewpoints 2017 survey showed, a vast majority of adults want a post-secondary degree but cannot afford one. At Champlain, we call this "the hope gap."
We believe when adult students have access to an affordable, high-quality education, they truly can accomplish anything. And, for Champlain College Online, "accomplish anything" is more than the tagline to our new marketing campaign. It's what we live and see in our students—their potential realized through second- and third-chapter careers enabled through higher education.
All of this was borne out of the student experiences we share internally every day—the stories that reinforce for all of us who work at Champlain College Online why we are in higher education to begin with. It's the stay-at-home mom, who, being the wife of an employee of one of our partner companies, receives her tuition at a considerable discount off our standard rate, enabling her to get her first professional job in her mid-forties.
It's the disabled veteran whose family was living below the poverty level before he started classes and let us know that his new job as a cybersecurity analyst pays nearly double what he made in his first "civilian" tech job. Looking back at his admission essays, this was never just about the money for this student. He was driven by his desire to protect the nation's infrastructure and serve our country stateside.
In our own state of Vermont, we see tremendous need for an educated workforce, and there are over 400 cybersecurity jobs alone that remain unfilled. That's why our governor, Phil Scott, launched the 70x2025VT initiative in October 2017 with the aim of getting 70 percent of all Vermonters a post-secondary credential by 2025.
I would be remiss if I didn't mention that the online education market—particularly for undergraduate programs—has gotten more competitive. While we don't aspire to huge enrollments—we're currently at about 3,500 active students and our goal is to get to 5,000 by 2020—we do believe that the new price point will help us get there faster. Adult students have a lot of choices for their online education, and they are weighing cost against a number of different things, including their family budget. We know they are considering Champlain College Online's high quality education because all of our marketing metrics are pointed in that direction. Our new pricing was designed to help us become their college of choice.
Evo: How is this cut going to help the approximately 120 million prospective adult learners in the U.S.?
MM: The more prospective students that become aware of our programs, our new pricing and our institutional values centered on quality, empowerment of adult learners, degree completion, and debt reduction, the greater impact we'll have in helping close "the hope gap."
We believe that prospective adult learners deserve choices when it comes to their education. And they deserve access to a quality education that's affordable. We've always had great programs and a student-centered experience focused on adult learners, but up until now, our reach has not been as great due to cost.
Because all of our undergraduate programs are in high-growth fields like cybersecurity, healthcare, human resources and accounting, we believe our affordable education will open up career doors that not only benefit students themselves, but also their families, the communities where they live, and the economy.
In addition, based on what we know about this population—and from the applications we review on a daily basis—for a large number of adult learners, there have been many attempts at college that did not result in the completion of a degree or certificate. Our undergraduate programs are designed for completion, with stackable credentials (i.e., embedded certificates) that help adult learners demonstrate mastery of the content and provide tangible evidence of this to employers. Our programs also motivate students to persist in what can feel like a long slog in the pursuit of their goal to complete an associate or bachelor's degree.
We hope to be a voice in the national conversation about the value of a college education and look forward to inspiring more adult learners to go back to school and complete their degrees—whether at Champlain or elsewhere.
Evo: How is the college able to afford such a significant reduction in tuition for this demographic?
MM: Champlain College leadership—including the Board of Trustees—determined 10 years ago that growing our online programs was an institutional priority. Investments made over the past few years of exponential growth in our online programs in terms of technology, faculty and staff have allowed us to create economies of scale and anticipate the challenges that accompany growth; these investments, along with our truED workforce development program (through which we offer discounted tuition to employees of over 60 partner organizations in both the public and private sector), have helped us to develop an agile, sustainable and scalable model for delivering affordable, high-quality education. This, in turn, has given us the ability to implement our new pricing strategy.
Evo: What effect, if any, will the tuition reduction have on the quality of your online adult education?
MM: As an institution, we're committed to providing a quality education for adult learners. Quality is one of the four values that comprise the Champlain College Online values lens, and it drives everything we do. In fact, we believe it's our responsibility to educate prospective students about "what's in their education" and to help them make informed decisions about the higher education institution they ultimately choose.
One of the things we learned from our significant growth over the past several years is that if done the right way—with an unwavering commitment to quality—we can actually see improvements in the quality of the student experience. There are several reasons for this. First, we've found that when we make a quality higher education accessible to more adult learners, we increase the diversity of our classrooms, enriching the discussions and experiences for all learners. There are simply more ideas exchanged due to more voices being represented. This benefits our students and inspires us to innovate in different ways.
An example of such an innovation is our deep and robust quality assurance metrics. We have long been focused on measuring quality, and we have developed in-house a quality assurance dashboard that parses data from a variety of real-time sources—both within our LMS, Canvas—and other cross-sectional data, like instructor ratings from the IDEA surveys that are administered in every course.
Our growth has both allowed and caused us to increase the number of metrics we bring into our dashboard and automate much more of the process. As a result, we are able to be more proactive and agile when it comes to predicting a potential challenge before it happens.
We also are able to offer more opportunities for students to test out courses if they have the expertise or experience to master the content without a dedicated instructor, and to successfully complete the assignments designed to measure competency. Test-out is only $250 per three-credit course, and we've increased the number of courses significantly over the past few years.
Evo: Will student fees also be discounted for these learners?
MM: We are only one of a handful of schools I'm aware of that do not charge additional fees to online students for distance learning, digital library access, technology, etc. Several years ago, I conducted a study on this topic and found that across the country, there were some 14 different categories of fees at institutions serving online learners. These fees ranged from an application fee to transfer credit review (and potentially transfer credit acceptance fee-per-credit) to a semesterly registration fee, and the list goes on. Many schools charge additional fees each semester as a matter of course, or for key courses that utilize additional technology resources, like a cybersecurity lab. Champlain does not, however, and never has. The only fee that students can expect at Champlain College Online is a $150 graduation fee during the last semester they are enrolled in a degree program.
Evo: Why target such a significant drop for tuition of online undergraduate students specifically? Will there be a rollout of tuition reductions for other student demographics?
MM: As you might imagine, a decision of this magnitude was weighed carefully, and a number of different factors were considered. First and foremost, we looked at where we were positioned in the online adult undergraduate market when it came to our cost per credit. With a highly crowded online undergraduate marketplace that seems to grow more crowded each day—particularly with OPMs driving larger, national schools online—we would be ignoring the market at our own peril.
Upon examining both our regional online peers and some of the larger national ones, we decided that we needed to make a bold tuition decrease to make a measurable impact. Our aim is to position ourselves on quality and affordability, so taking half-measures to get there just didn't make sense.
We're constantly assessing and responding to the market at Champlain College, and we feel very comfortable with the cost of our online graduate programs relative to our regional competitors—many of which charge hefty fees that make their final prices much higher than ours.
As for our traditional undergraduate experience—on campus here in Burlington—we offer scholarships and other kinds of aid to a significant number of students throughout their time here at Champlain College. We are proud to say that more than 90 percent receive such financial assistance. And, we offer a very high-touch student experience both inside and outside the classroom. The value proposition is there, and the more than 95-percent career placement rate of our traditional students is one concrete measure of that value.
Evo: What are the key outcomes the college is hoping to achieve from this reduction, and on what timeline?
MM: New students spark new innovations at Champlain College Online. For every single enrollment-oriented initiative I've been a part of at Champlain, the outcomes have far exceeded my expectations and those that all of us anticipated at the outset. I would expect the price reduction accompanied by our "Accomplish Anything" campaign to be no different.
In terms of numbers, for the upcoming academic year, our expectation is that we will enroll an additional 500 students, and we aim for no fewer than 125 of them to come from Vermont.
Beyond these numbers, I would expect that we will learn from the new students, and they will help to shape a variety of areas as they always do. We will gain an understanding of their lives inside and outside the classroom, and learn about new ways in which to offer them transfer credit—be it for documented professional trainings we're not familiar with or for new or different industry certifications we've not seen before. When we first started seeing a number of applications from U.S. Customs and Border Protection agents upon the agency's becoming a member of the Office of Personnel Management's Federal Academic Alliance, that was our experience.
We will learn about students' workplaces and the skills needed there to grow into positions of leadership or transition into more specialized roles. This kind of feedback could shape discussions in the online classroom, help our career counselors better serve these students, and perhaps even offer the opportunity for new courses or programs for our students.
Author Perspective: Administrator
You Might Also Like