UG Degree Completion: Minors, Stackable Certificates and Power Skills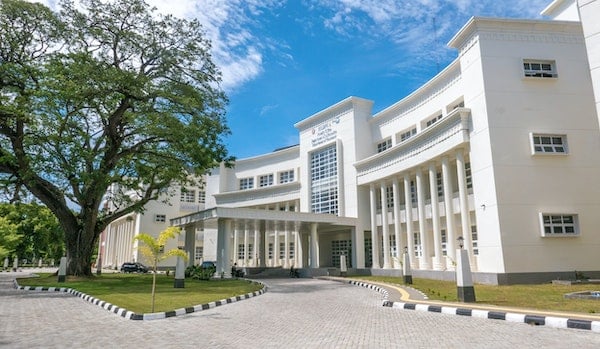 In March 2020, the COVID-19 Pandemic changed the way we all lived and worked in addition to being the reason behind far too many lives lost. Further, according to the Washington Post, "Nearly 4 million adult workers without college degrees have not found work again after losing their jobs in the pandemic." (April 22, 2021, Long). A priority for Goodwin College of Professional Studies at Drexel University is ensuring adult learners have flexible and pioneering options to earn their degrees. The College also has a commitment to ensuring the curriculum results in the practical application of power skills and strategic expertise for students. Specifically, Goodwin College of Professional Studies offers the Bachelor of Science in General Studies, an innovative program intentionally designed for adult learners seeking to advance in their career or change careers.
To provide equity and access for adult learners during these difficult times, Goodwin College of Professional Studies has implemented several options to assist students with the cost of tuition. Specifically, the College has made the bold commitment to reduce the per-credit cost of tuition by 52% for the upcoming admission cycle. In addition, the College has partnered with hundreds of companies, organizations, schools, community colleges and non-profits to offer tuition discounts. Lastly, the program accepts up to 135 transfer credits, which can significantly reduce the overall cost and time needed to complete the program. The highly trained professional staff review student transcripts for eligibility and provide new students with an evaluation of how their prior credits will transfer.
Understanding that adult learners are returning to school with a specific goal, the general studies curriculum has been designed for students to be active participants in their education. Once students are accepted and confirm their intention to enroll, students work closely with their professional academic advisor to craft a plan of study that directly aligns with their career goals and ambitions. "The ability for students to customize their academic experience is a necessary and critical aspect of the general studies curriculum, as the program allows students to apply knowledge in real time, while future-proofing their careers.
Additionally, the general studies program acknowledges learning that may have been acquired outside of traditional learning environments through a prior learning assessment (PLA) option for students" Dr. Brian Ellis, Associate Dean of Program Administration, LeBow College of Business and Executive Director, Goodwin College of Professional Studies.
Consistent with the Council for Adult and Experiential Learning (CAEL) standards, PLA affords additional flexibility by truly embracing lifelong learning and allowing for expedited degree progression. Finally, embedded within the curriculum is the opportunity for students to stack certificates and other credentials towards degree completion. Credentials obtained through Goodwin College's Continuing Professional Education office may be evaluated through PLA We understand the challenges adult learners face when trying to complete their degree.
Understanding these challenges, innovative curricula and departmental initiatives were embedded to support student success and retention. The three primary barriers to adult learner retention are managing a work-life balance, the cost of tuition and self-doubt (2021, Career Foundry). "We are really proud of our highly experienced and truly caring professional team that manages the general studies program. Understanding the challenges that adult learners face is critical to developing support teams for the adult learner population. Mr. Wilson has been leading this program for more than a decade and truly understands the needs of the adult learner.
As a result, the team is trained to work closely with students to ensure they have the support they need to balance their academics with work and life demands. In addition, the team takes the time to build strong relationships with students so when students start to struggle, there is a comfort level to have conversations and direct students to the appropriate University support to aid in their academic and personal success." Dr. Tina Marie Coolidge, Associate Director, Goodwin College of Professional Studies.
University and college leadership and staff understand that the world is still struggling with the pandemic's economic consequences and have decided to reduce the per-credit cost to increase access and equity to a bachelor's degree in general studies. This bachelor's degree will provide individuals with the following power skills: critical thinking and reading, problem solving, emotional intelligence, ethical decision making, project management and evaluation. In addition, students can specialize their curriculum to align with their professional trajectory, providing them with the knowledge and skills to prepare them for a promotion or to change careers. Goodwin College of Professional Studies understands that our students have unique goals and provides the support to help them navigate their academic journey.
In addition to high-touch advising, minors and stackable certificates, the College is also focused on ensuring students have a positive student experience. Fostering a culture that positively embraces assessment, streamlines processes and prioritizes initiatives that enhance the student experience is a priority for Dr. Ellis and Dr. Coolidge. The dual focus on student experience and curriculum offerings creates a strong foundation for student success. Leadership at Goodwin College of Professional Studies is committed to continuous growth and development while focusing on equity and access initiatives for prospective students.
References
Many left behind in this recovery have something in common: No college degree. (2021) Long, H. The Washington Post. https://www.washingtonpost.com/business/2021/04/22/jobs-no-college-degree/
The Challenges of Being an Adult Learner and How to Overcome Them. (2021) Stevens, E. Career Foundry. https://careerfoundry.com/en/blog/career-change/the-challenges-of-being-an-adult-learner-and-how-to-overcome-them/
Disclaimer: Embedded links in articles don't represent author endorsement, but aim to provide readers with additional context and service.
Author Perspective: Administrator
You Might Also Like