Preparing for the Unpredictable: Proactive Collaboration During the COVID-19 Crisis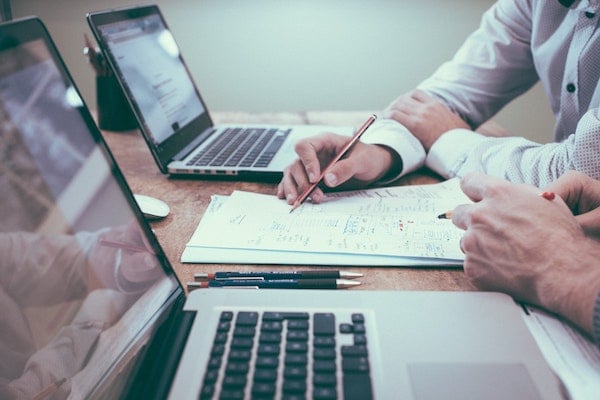 Almost by definition, crises are hard to predict. But that doesn't mean you can't prepare for them. In 2016, KC Scholars formed as a 501(c)(3) organization to provide college scholarships and college planning and completion support for underserved aspiring students in the Greater Kansas City area. KC Scholars includes a program component dedicated to returning adult learners and formed a postsecondary network of 17 campuses where its scholarships may be used.
Beginning in 2017, CAEL and KC Scholars, with funding from the Ewing Marion Kauffman Foundation, worked with five network campuses to implement a series of surveys that gauged how students, faculty and staff felt about adult learning. These parallel studies are now at the heart of CAEL's Adult Learner 360. The integrated diagnostic tool and consulting solution uses gap analyses to assess effectiveness in serving adult learners and reveal opportunities for improvement. Although we couldn't have predicted it when the postsecondary network was formed in 2016, the culture of collaboration among 17 colleges and universities, KC Scholars, and our adult learner scholars would be crucial to adjusting to the sudden reality of serving socially distanced learners and reacting to a pandemic. Moreover, our collaboration didn't just help us prepare for a crisis like the pandemic, but it positioned us to make the most out of what few silver linings there are during these difficult times.
Before the pandemic struck, we received additional support from The DeBruce Foundation to fund the participation of eight more campuses in the Adult Learner 360 surveys, plus follow-up goal-setting and evaluation processes. To that end, the Urban Education Research Center, a research arm of the University of Missouri-Kansas City School of Education (UMKC), joined forces with CAEL and KC Scholars to plan focus groups with faculty, staff, and adult learners that would run through 2022.
From August to October of last year, we used our focus groups to inform a recently published practice report that looked at how adult learners were faring during the pandemic and how well postsecondary institutions were meeting their needs. Many of the innovations institutions made during the pandemic intersected with already established best practices in adult learning (adaptivity, technology, student support systems and career planning, to name a few). This collective work to hear directly from adult learners gave us a bit of head start in some foundational areas. Still, as the pandemic struck, the group recognized that we should use our established engagement processes to learn everything we could about how the pandemic was affecting adult learning.
Institutions around the country struggled. The rush to online learning is only one all-too-familiar example. During "normal" times, levels of willingness and effectiveness in online learning existed in varying degrees among institutions and faculty. We see this reflected in the practice report, which we encourage you to read for more details. To be fair, the feasibility of online learning varies. It may be impractical (or even prohibited by statute) for teaching some hands-on competencies. And heavily decentralized research institutions face greater complexity in moving to online formats than smaller, specialized technical colleges. But some KC Scholars campuses were 100% online before the pandemic. That experience meant immediate resources were available within the network as institutions looked to quickly build off proven practices. To complement its in-house expertise, KC Scholars, with support from the Ewing Marion Kauffman Foundation, offered professional development opportunities for faculty through the Association of College and University Educators (ACUE). It was encouraging to witness faculty and staff who had been avowed opponents of online learning embrace the format and its pedagogical approaches as they recognized the lifeline it afforded their students. With millions newly unemployed, the need for work-relevant education became all the more apparent during the shutdown.
Instruction wasn't the only student service that institutions were able to sustain and often improve through digitalization. Before the pandemic, adult learners had to complete and sign paper institutional forms and deliver them to a campus office. The shutdown prompted a move to electronic forms that students can complete and digitally sign online. Student orientations, recruiting events and advising moved to Zoom. Institutions reported better attendance among adult learners than before the pandemic. While there is admittedly some irony in the isolation of much of society improving inclusivity for adult learners, there is an upside. Institutions plan to preserve these options even when social distancing measures are relaxed.
Another area critical to pandemic recovery that was already prioritized through collaboration in the Kansas City area is workforce development. In fact, an impetus for KC Scholars' founding was an analysis showing some 400,000 adults in its six-county area had completed some college but not a degree. Even before the pandemic, higher ed was threatened by a demographic cliff that would affect traditional first time, full time enrollment. It was becoming clear that the success of adult learners was going to play a much bigger role in the success—or lack thereof—of the institutions that served them. Couple that with the massive workforce disruptions created by the pandemic, and it's no surprise that CAEL is seeing a lot more interest in partnerships around guided career pathways. Key to these partnerships is collaboration among educators, employers, governments and nonprofits, and workforce development agencies.
This spirit of collaboration is nothing new for Kansas City and other regions dedicated to inclusive development around adult learners. Now, already-established networks are proving helpful as KC Scholar institutions plan more stackable credentials, which unbundle the components of a traditional degree into shorter-term certificates with both academic credit and near-term workplace relevance attached. Again, while the unprecedented disruption in the workforce has accelerated this trend, we expect it to continue well past the recovery. The era of the 60-year curriculum had been well underway before the pandemic. Within this paradigm, mixing and mingling certificates and other stackable credits sustains career agility by opening up more degree and occupational pathways. We're even seeing a growing appetite for stackable credentials among leadership at four-year research institutions. Far from closing the door on a traditional degree, stackable credentials are opening an array of new ones.
Another silver lining we're seeing in the response to the pandemic is increased awareness and accommodations for the lived experiences adult learners bring to the classroom. We saw this in renewed efforts to meet learners where they are—for example, the expanded online options we mentioned earlier for both coursework and administrative tasks—but we also saw the growing impact of providing support on a more personal level. Although faculty don't necessarily think of themselves as filling a counselor role or providing social support, time and again we heard from adult learners how much staying connected with teachers meant to them during the chaos of the shutdowns. In fact, in a KC Scholars survey at the end of 2020, most students identified faculty as their most important source of institutional support. The dynamics vary from campus to campus and learner to learner. An adviser or other staff member may be the mainstay for some. The key takeaway here is that adult learners overwhelmingly expressed to our focus groups and through surveys that proactive, authentic outreach makes a difference, from nurturing mental health during a crisis to filling information gaps in mass communications efforts that often miss the mark with adult learners.
Of course, an emphasis on individual learner experiences is at the heart of prior learning assessment (PLA). We heard from several institutions that they are planning to expand PLA opportunities for learners, including more advising support and increasing the maximum number of PLA credits students can earn. This is good news for adult learners and institutions. PLA boosts completion, saves students time and money, can lower institutional recruiting costs and is even tied to net gains in tuition revenue thanks to greater persistence.
In fact, college enrollment and persistence among KC Scholars adult learner awardees has remained steady during the pandemic. That is a credit to the adults themselves, the supports already in place and provided by KC Scholars and to the many ways the institutions have enhanced that support where and when it was needed the most. From Adult Learner 360 to our most recent focus groups, it is the direct voice of the adult learner that is guiding those enhancements, which ensures our collaboration will remain relevant long after this crisis has subsided. After all, there is a real-world business case for serving adult learners. That case got a lot clearer during the pandemic, and it's going to get clearer still as the challenges and opportunities of the 60-year curriculum become entrenched in our everyday awareness. We're thankful for the support we've received from The DeBruce Foundation, the Urban Education Research Center, and all of the participating institutions. Our work together has evolved from research to timely action, and we are confident that our common focus on adult learners will only grow as their importance to postsecondary and workforce ecosystems becomes all the more undeniable.
Our special thanks go to:
Robin Smith, senior director with The DeBruce Foundation
Scott's practice report coauthors: Karin Chang, Ph.D., associate director, and associate research professor at UMKC; Jenny Frenzel, M.P.H. and senior research assistant at UMKC; and Royce Ann Collins, Ph.D. and associate professor of adult learning and leadership at K-State Olathe.
The KC Scholars network of postsecondary institutions includes:
Avila University
Baker University
Donnelly College
Johnson County Community College
Kansas City Art Institute
Kansas City Kansas Community College
Kansas State University
Lincoln University
Metropolitan Community College
Park University
Rockhurst University
University of Central Missouri
University of Kansas
University of Missouri – Columbia
University of Missouri – Kansas City
Western Governors University
William Jewell College
Disclaimer: Embedded links in articles don't represent author endorsement, but aim to provide readers with additional context and service.
Author Perspective: Association
You Might Also Like