The Importance of Incremental Credentialing: State System of Higher Education View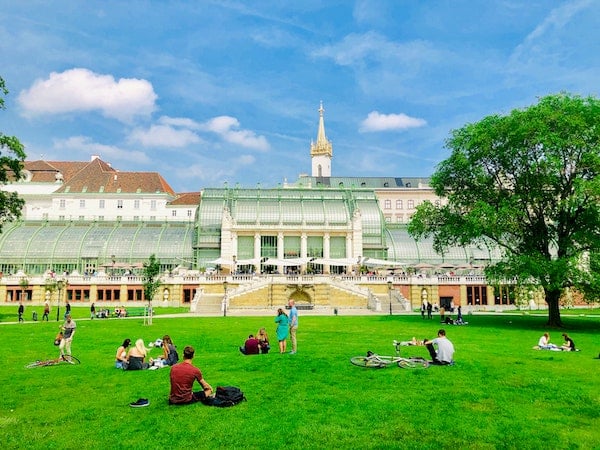 The national Credential As You Go initiative launched on May 12th at the kick-off meeting for the new Advisory Board. Holly Zanville moderated the opening panel, represented by key groups in the learn-and-work ecosystem: a state higher education system, an employer, a state policy organization and philanthropy. Panelists addressed the same question: Why is incremental credentialing important? In a four-part series for The Evolllution, we'll hear from our panelists in their own words (abridged from their presentations). The following are Chris Rasmussen's remarks on the subject
Why is incremental credentialing important? Workforce and employers demand it, workers demand it, the general public demands it─and to some extent, our institutions in Colorado are demanding it.
Consider the role and mission of state higher education agencies. We exist to promote access to high-quality affordable postsecondary education opportunities that meet workforce needs, provide residents with financial security, and sustain the economic health and growth of our states. Related to this mission, most─if not all states─have established goals and metrics related to postsecondary attainment with the recognition that an ever-increasing percentage of jobs will require a degree or some other kind of credential. But most states aren't well positioned to meet the goals they've established by sustaining existing practices or getting more students into existing degree programs.
For example, Colorado aims for 66% postsecondary attainment by 2025. While we're in encouraging shape at 61% attainment as of this year, it's still not enough; we're striving for 66% on the way to 75%, given workforce demands for postsecondary credentials. But even 75% is probably insufficient. Our data suggest that as many as 97% of the top jobs in Colorado are going to require a postsecondary credential─jobs that are in high demand and pay a living wage.
Incremental credentialing builds on initiatives in Colorado and elsewhere to improve access, affordability, completion, and equity in attainment and student access. It really is a strategy that promotes all of these things.
We see incremental credentialing as both construction and deconstruction. There are the various intentional pathways and ways to sequence credentials, but we're also considering the cumulative learning record. What does it mean that you've accumulated so many credits and various kinds of experiences but don't have a degree or other kind of official recognition of what you know and can do? How do you build that? How can we package that into something that signals to an employer and others that this person has talent, knowledge, skills, and competencies?
We've engaged in conversations with stakeholders about how to help students who drop out of a bachelor's degree program short of their goal─in many cases, just a few courses shy of that goal. Surely that accumulated record means something─it has to be more valuable than a high school diploma, which is often the most recent credential earned. What can we do for that student?
If they started at a community college, we could transfer that record back to the college and potentially award an associate degree. What if the university does this? Might there be an associate degree awarded as a completion degree? What other kinds of credentials might be represented by the accumulation of 70, 80 or 100 credits?
We recently ran the numbers, and in just over three years, we have over 13,000 individuals who have earned 70 or more credits and have been out of college for at least two semesters. What can we do for these folks? If we went back ten years, that would be almost 50,000 individuals who potentially could earn an associate degree or something else, but they're not able to because of how many of our state higher education systems are structured.
So, returning to the initial question: Why is incremental credentialing important? Workforce demands it─not just degrees but postsecondary credentials of all types–career and technical certificates, industry credit certificates, professional licenses, etc. And workers demand it. We've seen this exacerbated through the pandemic—demand for shorter-term programs that enable Americans to secure employment without the longer-term investment that comes with pursuing a degree.
How can these short-term programs move smoothly and seamlessly into the next level of credentialing to enable individuals to advance in their careers and improve their economic security with various "step-up point" opportunities to come back and fulfill a longer-term objective? And that is, if citizens demand it. Increasingly, they're disenchanted with higher education and what a degree represents. To some extent, our institutions demand it as they look for opportunities to grow lines of business to leverage their expertise and brand power–is this a way they can provide incremental credentials along the way toward a bachelor's degree?
For all these reasons, we see incremental credentialing as a game changer for Colorado and communities across the country.
UPDATE: Since Chris's presentation to the Credential As You Go advisory board, legislation has been introduced in Colorado and heard in committee (http://leg.colorado.gov/bills/hb21-1330). It includes provisions for Colorado public universities to award associate degrees to students who stop out short of a bachelor's, as well as a task force and study of the public higher education system in Colorado. Incremental credentialing is specifically cited in the legislative language!
Disclaimer: Embedded links in articles don't represent author endorsement, but aim to provide readers with additional context and service.
Author Perspective: Administrator
You Might Also Like