Re-Engaging and Preparing Learners with Microcredentials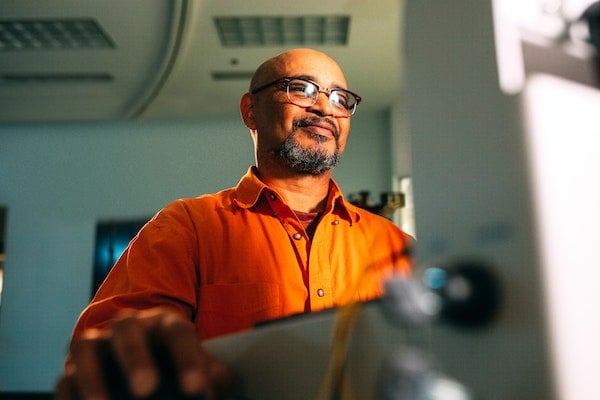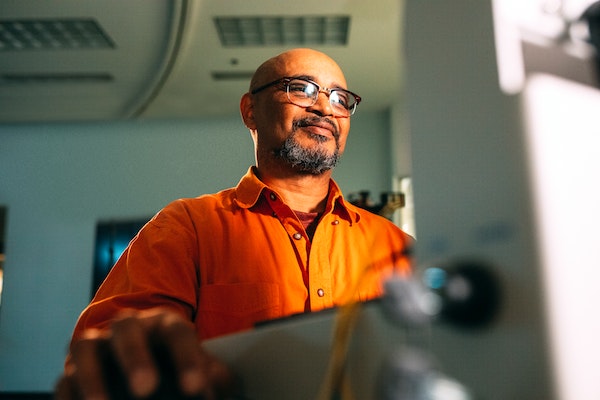 As more people—from faculty leaders to government leaders—look at microcredentials as a solution for the industry skills gap, more institutions are coming onboard with this model. Instead of starting from scratch with little expertise, Continuing Education can help the broader institution create meaningful programs that will align with industry and learner needs. In this interview, Lori Crosson and Jennifer Mosley discuss the importance of microcredentials, how to use them to respond to industry needs and their impact on student success and retention.
The EvoLLLution (Evo): Why is it important for higher ed institutions to focus on microcredentials?
Lori Crosson (LC): The government is starting to see it as important, as a need and a response to shortages in the labor market. Microcredentials provide a faster turnaround. We know that it takes time to develop and get funding approved for full-time post-secondary programs, whereas the process for microcredentials has been streamlined, so you can pivot and respond to labor market needs much faster.
Jennifer Mosley (JM): Since they're very industry-focused, we develop important partnerships with our community to learn about the gaps that they're experiencing with respect to upskilling and training. When working with industry, we get to really tailor the microcredentials to their needs. They're really customized according to what the industries are experiencing and need.
Evo: Do you see microcredentials as a purely industry-responsive tool, or as a way to unbundle more traditional academic pathways?
LC: At this time, we see it as more tied to industry. So, we're developing it based on industry feedback or a shortage in the community. In response to post-secondary students receiving both a microcredential and a post-secondary diploma or graduate certificate, that is still something we're growing. We currently have a few programs that tie it in.
JM: In my previous role, I also worked within a higher ed institution. In conducting a wide range of focus group sessions with different industry partners, I found there was a concern around graduates not having a certain skillset. In working with these focus groups, I was able to create credentials to meet those needs. It was an excellent partnership.
Evo: What effect do microcredentials have on student success in terms of labor market outcomes and their retention through a program?
LC: Microcredentials give students a leg up. They put extra skills in their toolbox, so that when they're embarking on these career paths, they have something more to bring to the table. Our badging is all blockchain. There are QR codes on the certificate that employers can scan to access our badging platform, which shows the employer the skills the student learned. Learners can also leave reviews to show what they got out of a course, so others can see whether it would benefit them.
JM: With our microcredentials, there's an opportunity to engage learners with several knowledge checks and different types of formative assessments. This allows learners to gauge where they're at with their learning and progress, and receive immediate feedback. There are multiple opportunities for learners to complete these knowledge checks, which helps them prepare for their summative assessment. Additionally, they can review the materials and lessons as often as they would like, to better support their learning, progress and assessments.
Evo: How do you guys work with employers to make sure they understand what these different microcredentials mean?
LC: We're doing a lot of different Ministry-focused projects, like our Skills Advance Ontario program or our pre-apprenticeship training. And out of these, we have the opportunity to work with industry partners. When listening at those tables, we can see what they're missing and work on filling the gaps. And it's worked out really well for us.
Many of our microcredentials include professional development training. We ladder some courses, but some are also standalones—and we're calling that a microcredential. It seems everyone is doing something a little bit different and without a common definition of what a microcredential is, so that is somewhat of a challenge.
JM: When we can hire industry experts to develop our content for us, it helps build those essential relationships with partners in our community. When employers and industry partners are involved in development, you discover what their training needs are and build micro-credentials around them. Having relationships with these industries and employers are essential for colleges and our learners. We hire industry experts because of their expertise, and this helps us ensure that what we are creating and delivering to our learners is up to date.
Evo: Can you share a little bit about the obstacles you've faced when building out and scaling microcredentials and how you're approaching them?
LC: There are some obstacles when working with post-secondary departments. We're fortunate here at Sault College that other divisions have come to us wanting to build microcredentials and seeking our help. The benefit of post-secondary divisions working with us is we can offer programming quickly. Students can start any time–we don't want to be caught in a semester system. We like that our students have the opportunity to be flexible when they take their microcredentials.
Another obstacle is cost. However, our Ministry has paved a pathway for financial aid for microcredentials. It's a great opportunity for students to have the funding. However, it does bring another obstacle: If a student wants to start tomorrow, with financial aid, there will be a delay while the student applies for OSAP before they can begin their micro-credentials.
We've been fortunate in that, since all the microcredentials we offer are for professional development, students can register and start today. They don't have to wait for a date. We currently have student-led microcredentials, but we'll be introducing instructor-led microcredentials soon. So, that'll be an obstacle—how we prepare instructors for student A to start on this date and student B on a different date. But with these obstacles also comes opportunity.
JM: It's important to us that we eliminate the barriers for our learners and provide them with immediate access to these microcredentials. All of our micro-credentials are readily available and on demand, so access is never an issue. These microcredentials are self-directed and online, and learners are able to create their own learning paths. Learners can earn credentials in specific industries and learn at a pace that works for them and their learning styles. Also, There aren't prerequisites or admission requirements, so they're accessible immediately — this is a significant advantage for our learners.
Evo: What are some of the key differences you see in terms of student expectations when they enroll in a microcredential compared to a more traditional program?
LC: Many of our students coming to microcredentials are adult learners. They're coming in with a specific outcome in mind. They want training either to upskill in their current role or to shift roles. And that's exactly what we do. So, it's hyper-focused on a particular skillset.
JM: Partnerships with the secondary school system are significant. High schools want to take advantage of the programs that higher education institutions have to offer, such as microcredentials. There's a lot of opportunity there when you're looking at bridging and supporting the transition secondary students make to post-secondary.
Evo: What role should CE divisions play in helping the broader institution develop and implement microcredentials across the organization?
LC: At Sault College, because we're a very tight team, we all work closely together. So, we're very fortunate that way. Historically we've always crossed paths a little bit, and with microcredentials, it's becoming more frequent.
The opportunity for Continuing Education here is that we've always had to be outside of the box. Where post-secondary is very structured, CE has always been adaptable, flexible–and we operate twelve months out of the year. We can really share ways with post-secondary on how to think outside the box, engage with learners at various times and try new things.
Sault College is doing a really great job of integrating our department within the other academic departments. There's a different process for microcredentials and how we register those students. And we can definitely shed some light on our thinking.
JM: It really is about valuing the relationships we have with our communities and employers. Many of our faculty members, deans and chairs rely heavily on employers to support their learners with field placement and co-op opportunities, as well as employment upon graduation. So, when there's that dire training need, it is essential that colleges work with industries and employers to ensure that curriculum is being developed to meet these needs. Partnerships need to be valued, enhanced and ongoing. That is how our faculty, deans and chairs will benefit from microcredentials.
This interview was edited for length and clarity.
Disclaimer: Embedded links in articles don't represent author endorsement, but aim to provide readers with additional context and service.
You Might Also Like