MBA or EMBA: Which One is Right for You?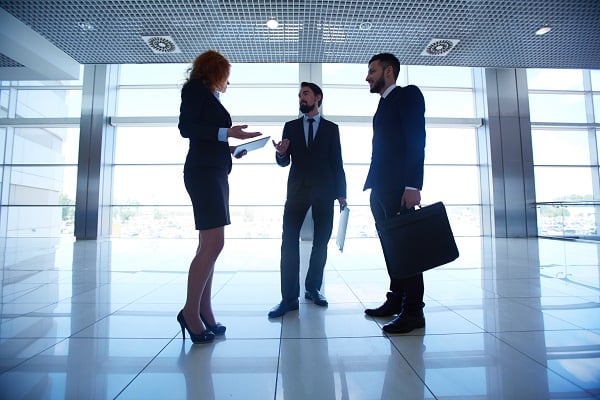 The decision to pursue a graduate business degree is a major one as it represents a substantial investment of both time and money. Once you've decided to obtain an advanced degree, in particular an MBA, you still have an important choice to make: MBA or Executive MBA (EMBA)?
Just as there are many factors to weigh when choosing a business school, there are several factors to compare when deciding between an MBA and an EMBA. Here's a quick overview of key considerations:
Who's Footing the Bill?
If you are paying for tuition, books and related expenses on your own, that obviously will impact your decision. According to the Executive MBA Council, 41 percent of EMBA students were fully self-funded in 2013, with 24 percent of students receiving full financial sponsorship.
It should be noted that most EMBA programs are priced as all-inclusive. With the "sticker price," it's a situation of "what you see is what you get." There are no hidden costs. Books, study abroad and other expenses are included. In a traditional MBA program, however, students often find there may be additional costs for books, supplies and other aspects, adding to the total cost of obtaining their degree.
Age also can be a factor. The 2015 mba.com Prospective Students Survey Report by the Graduate Management Admission Council (GMAC) shows that employer support for MBA studies is likely to increase with the student's age: 11 percent for students younger than 24, 17 percent for students ages 24-30, and 23 percent for students 31 and older. The average age of EMBA students is 37, so these statistics work in their favor. This report comes on the heels of a 2014 GMAC report revealing that financial support is most commonly offered for individuals enrolled in part-time and EMBA programs. Financial support for employees pursuing other graduate management programs, such as full-time or online MBAs, was less prevalent.
What's Your Goal?
Do you plan on using your degree to increase your visibility, move up the corporate ladder at your current job, or become a better manager/leader? Are you looking to make a career change? Are you looking at the bigger picture and hope to make a real difference in the world? Is your goal to start your own business?
If you're looking for increased responsibility or a promotion at work, an MBA probably can get you there faster. Research conducted by Reputation.com estimates that the average MBA holder sees his or her career accelerate more than 30 percent faster than someone without an MBA.
Likewise, if you're already climbing the corporate ladder, you probably don't want to step off of it to pursue a full-time MBA. For these individuals who want to work while they continue their education, an EMBA is the sensible choice. In addition, an EMBA affords participants an instant network of highly connected individuals. This can prove invaluable when an employee is seeking to take their career to the next level.
If you want to increase your earning power, it's all about the ROI. Findings from GMAC's 2015 Corporate Recruiters Survey Report show that the median expected starting base salary for recent MBA graduates outpaces the expected median starting salary of bachelor's degree candidates.
However, it's important to look past your initial salary to overall earning potential. This is particularly true for those already in the workforce. PayScale figures show a big lifetime payoff for MBA degrees vs. bachelor's degrees. National benchmarking from the Executive MBA Council's 2014 Student Exit Benchmarking Survey shows an average salary increase of nearly 17 percent (though UT-Arlington EMBA grads see an average salary increase of 24.6 percent). Additionally, the average time it takes for EMBA graduates to see a return on investment for their program is less than three years.
EMBA graduates should keep in mind that they won't experience as big a jump in their salaries as their MBA counterparts. That's because most EMBA graduates are already in management positions, with higher salaries.
Decisions, Decisions
If you're already burning the candle at both ends, an EMBA may be the best choice for you. Applying to and participating in a traditional MBA program is similar to an undergraduate experience. The burden is on the student to apply, enroll, etc. In an EMBA program, administrative processes are handled by staff to allow prospects and students to carry on with their professional responsibilities and achieve work-life balance. No miscellaneous time requirements are placed on EMBA students, who already have demanding schedules.
Plus, EMBA classes are typically held on weekends or alternating weekends so they won't interfere with the work week. This is in marked contrast to the schedules of full-time and many professional MBA programs. That said, the content in EMBA programs is condensed, so students should be prepared for an extremely focused experience.
Class content is also decidedly different. An MBA provides the business acumen needed to progress in one's career. For example, an IT employee may need to ramp up HR, marketing and sales skills in order to advance to a management role. MBA curriculum focuses on core business functions and a more technical skillset than an EMBA. In EMBA programs, material is presented at a much higher level, from a perspective of strategic decision making.
Other considerations are class size and the caliber of your classmates. EMBA graduates are more advanced in their careers and become part of a small, tightly knit cohort. EMBA classes are typically smaller than MBA classes. At the University of Texas at Arlington, for example the average class size is 20 to 25 students. EMBA cohorts are a cadre of connected professionals who maintain those connections long past graduation. Think of the cohort as your own private group of consultants, available for advice or as a sounding board when you want an external perspective. It's an instant network—one that can prove invaluable throughout your career.
So how do you know which type of program is right for you? Explore several options. You may want to keep a spreadsheet comparing the pros and cons of each. Tally your results and see which program best fits your needs.
Choosing an EMBA or MBA depends on where you are in your career and your short- and long-term career goals. Think of it as an investment, one that will deliver dividends for years to come.
You Might Also Like