Joint Graduate Degree Programs Benefit Students and Universities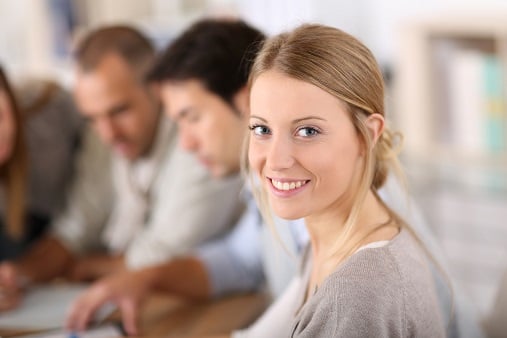 Education is more important than ever before in today's economic landscape. Competition for jobs is growing and employees are being asked to do more in less time and with fewer resources. To get ahead, many are heading back to school for graduate degrees such as an MBA or Executive MBA. Growing in popularity are joint degree programs, which combine two or more areas of study in two departments at the same campus.
There is much value in this cross-departmental collaboration. Students can develop expertise in two separate fields or leverage technical expertise in one field with, for example, business acumen in order to develop stronger skills. Similarly, collaboration between colleges and departments strengthens the university as a whole and leverages expertise across areas.
Joint degree programs are easily customized and grant students flexibility in determining their areas of study. Additionally, joint degrees give students greater access to resources, professors and opportunities than they would have in a single program. Students can take advantage of each school's strengths (maybe one has a great internship program, while the other has well-equipped research facilities) to jumpstart their careers. Joint programs are also less expensive than taking the two degree programs separately. For example, the University of Pittsburgh's Joseph M. Katz Graduate School of Business offers a number of joint degree programs, including one in collaboration with the University's Swanson School of Engineering. Students mix advanced engineering classes with business courses to gain the administrative, managerial and financial skills necessary for business and an understanding of advanced engineering processes in a vocational area of choice, such as bioengineering or mechanical engineering.
However, the benefits don't stop there. For the actual colleges and departments, joint degree programs offer the opportunity to further develop programming so it's practical and more accurately reflects the skills and challenges graduates will face in the working world. Schools within a university can tap into each other's resources, networks and offerings to better tailor their programs to students' needs, thus developing alumni who are more satisfied, engaged, prepared and successful.
As technology connects companies and the job market becomes more competitive, real-world application of learned skills becomes significantly more important. The best joint degree programs take advantage of the businesses and corporations in their own backyard to create consulting projects, case competitions, client fellowships and management simulations — experience-based learning programs that can teach students to thrive in a competitive corporate landscape and apply skills from both of their programs of study in a dynamic environment.
Professionals who are considering a return to the classroom should consider a joint degree; the benefits, customization and price point make these programs a strong option for furthering one's education. Combining two colleges' teachings with real-world experience provides students the ultimate added-value education.
Author Perspective: Administrator
You Might Also Like