Collaboration Critical to the Success of the Bachelor's Degree Pilot Project in California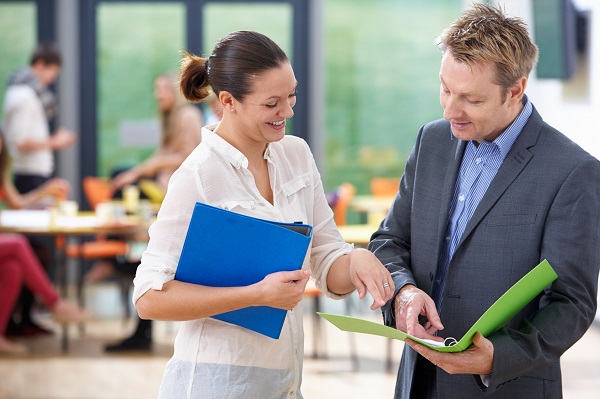 In early 2015, a group of 15 two-year colleges across California were selected to offer bachelor's degree programs in specific, high-demand fields—the first four-year degree programs to be offered by community colleges in the state. Of course, as with any new program launch, especially in programs that tie closely to the labor market, college leaders are working hard to ensure students learn the content employers need while also fulfilling the specific demands of the four-year degree. In this interview, Georgia Lorenz reflects on Santa Monica College's process in launching their Bachelor of Science in Interaction Design and shares some insights into the new role of two-year colleges in California's postsecondary landscape.
The EvoLLLution (Evo): Why is it important for two-year colleges to be allowed to offer bachelor degree programs?
Georgia Lorenz (GL): It is important for community colleges to offer these programs in order to meet both state and national goals to increase the number of bachelor degree holders. As outlined in the report California 2025: Planning for a Better Future from the Public Policy Institute of California, an increase of 60,000 bachelor's degrees awarded per year is needed. In fact, on October 13, 2015, the Public Policy Institute of California issued another report asking whether our state will "run out of college graduates."
Many students from traditionally underrepresented groups and lower socioeconomic backgrounds—as well as foster youth, veterans, and others—begin their postsecondary education at a community college. It is clear that the community college could play a major role in reducing disparities in educational attainment and achievement for students from these groups. And many of these students are "place bound" due to family and work obligations. It is not easy to relocate one's life in order to transfer for a baccalaureate degree. The community college can also offer the degree at a lower cost to students. In California, it is estimated that students will pay a total of about $10,000 for this degree. In many cases that is less than the cost of one year's tuition at another institution.
Finally, from a practical standpoint, community colleges are well situated to begin offering bachelor's degrees quickly with the lower division general education and major preparation, qualified faculty, and physical space and equipment already in place. Other states have been doing this important work since 1970. California is actually the 22nd state to begin conferring bachelor degrees at the community college level.
Evo: How would you respond to the critique that offering bachelor degree programs at two-year colleges works against the mission of the college and, in California, the Master Plan?
GL: California Education Code 66010.4: (3) states, "A primary mission of the California Community Colleges is to advance California's economic growth and global competitiveness through education, training, and services that contribute to continuous work force improvement."
As the economy demands a more highly educated workforce, it seems incumbent upon the community colleges to offer bachelor degrees in order to achieve this part of our mission. The California Community Colleges will continue to fulfill our multi-faceted mission of transfer, career technical education and preparation, developmental education and lifelong learning. Awarding bachelor degrees serves to enhance this mission and create an even more significant impact on the citizens and state of California.
Evo: What are some of the challenges you're facing in developing SMC's program in Interaction Design?
GL: The work involved with developing the Bachelor of Science in Interaction at Santa Monica College has been fun, innovative and exciting. This emerging field is in high demand in our local tech industry. It focuses on user-centered design—how users interact with objects, devices and systems.
Our faculty members have been working closely with the Industry Advisory Board members to ensure that our graduates will be prepared for successful careers in interaction design. We have formed a Task Force made up of faculty from across disciplines as well as administrators to tackle the many decisions that must be made. We have also been part of a consortium of the 15 colleges in the bachelor's degree pilot program that is led by the staff at the Chancellor's Office for the California Community Colleges.
I would say that the greatest challenge has been the timeline associated with this pilot program. We have had to accomplish a lot in a short period of time. Another challenge has been the development of consensus on a general education pattern among the 15 pilot colleges and the Academic Senate for the California Community Colleges, which represents the faculty of the 113 colleges in the system.
Evo: What advice do you have to share with other two-year college leaders who wish to develop and launch bachelor's programs of their own?
GL: I would advise college leaders to call upon the experience and wisdom of their colleagues in other states who have already gone through this process and successfully awarded bachelor degrees at community colleges. The 15 pilot colleges in California have truly benefited from the generosity of leaders in the state of Washington, for example.
Author Perspective: Administrator
Author Perspective: Community College
You Might Also Like