Along Complex Career Pathways, University of Wisconsin-Milwaukee Micro-Credentials Signal 'Relevant Competencies Ahead'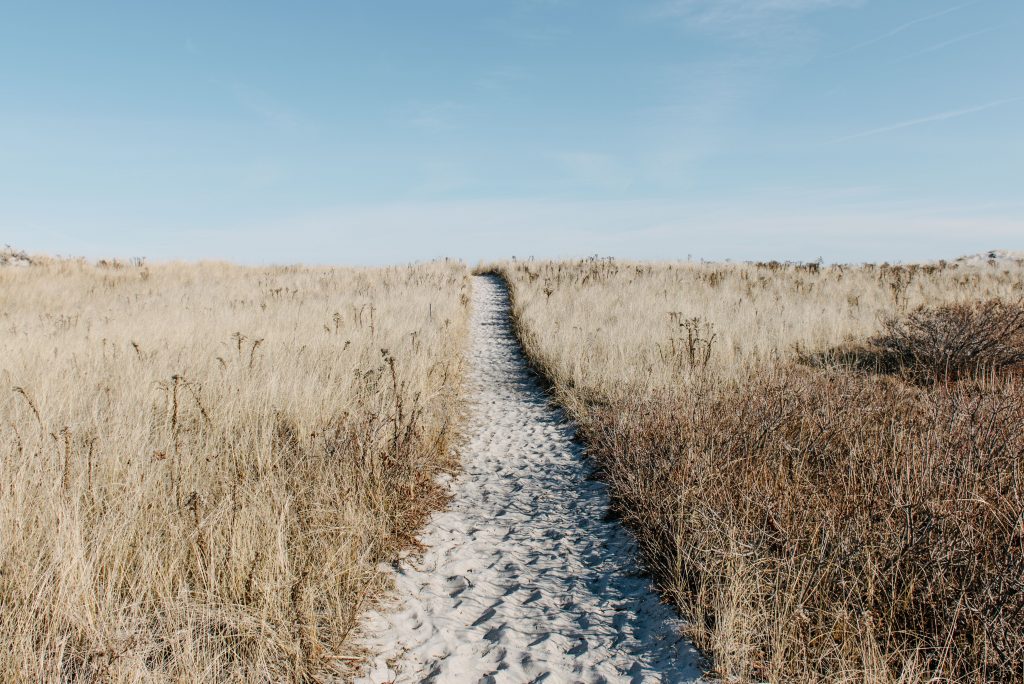 What if there were an approach to learning flexible enough to meet adult learners where they are, rigorous enough to merit the approval of faculty, and relevant enough to meet the latest workforce needs? With the right support, collaboration and application, micro-credentials check all of those boxes, and more. We can find several great examples of their potential at the University of Wisconsin-Milwaukee, a CAEL institutional member included within the University of Wisconsin System-level membership. UWM is using micro-credentials to build and sustain employer partnerships, engage and motivate learners, and even be proactive about credit for prior learning (CPL).
Well before the pandemic, automation and other technology trends were stretching education into a longer series of shorter-term learning cycles. Where the traditional postsecondary experience sought to fuel career success following a "one and done" degree program, a new paradigm of lifelong learning was emerging. The shelf life of skills was decreasing. The need to reskill or upskill to keep pace with a rewarding career path was increasing. The pandemic only accelerated these trends. Learners and their employers wanted clearer and more immediate evidence that postsecondary credentials correlate with the competencies needed to perform emerging workplace tasks.
For institutions looking to go long on shorter-term training, micro-credentials can unbundle learning into stackable increments. By clustering them into learning pathways, UWM is ensuring that micro-credentials comprise something far greater than the simple sum of their parts. The pathways fulfill near-term workforce needs and, with each step, position learners closer to certificate and even degree completion.
At UWM, students can complete a micro-credential online, in person, or through a hybrid approach. Although they require a shorter time commitment than a certificate, they extend beyond a single course. In all cases, they are designed to help learners stand out in the labor market by clearly emphasizing work-relevant competencies. But catering to workforce needs doesn't come at the expense of academic rigor. Like any other UWM program, micro-credentials are fully vetted through faculty and staff governance processes, including learning standards and assessments. This collaboration and oversight, which includes instructional designers, project managers, and senior leadership, maintains the reputational advantage imparted by applying the university brand to the micro-credentials. It also ensures the micro-credentials create not only standalone value but opportunities to progress along both academic and career pathways.
As I suggested earlier, adult learners need a seamless proxy that merges education and career pathways. That's why UWM stresses micro-credentials' ability to signal competencies that have instant value in the marketplace. Their sharply focused specializations project not only in transcripts but through digital badges, which can augment online employment assets like LinkedIn profiles. Their immediacy also offers effective hooks that job seekers can invoke during interviews to highlight relevant competencies, whether required, preferred, or desired. UWM has found this especially meaningful for students who might not fully recognize or be able to articulate the competencies they developed during their studies.
As the worlds of learning and work continue to coalesce, micro-credentials create valuable touchpoints between them. UWM informs their design process with the direct knowledge its employer partners bring to the table about skills gaps, workforce needs, and career paths. Those contexts unearth opportunities to unify discrete learning experiences in a way only micro-credentials can. For example, a UWM associate dean of nursing, who was part of a micro-credential workgroup, wanted to address the growing value of trauma-informed care in the field. He worked with the dean of UWM's Helen Bader School of Social Welfare to organize existing classes there into a micro-credential in trauma-informed care. UWM's nursing graduates can now add the micro-credential to their degrees to further distinguish themselves in the labor market. The workgroup has drawn on organic successes like these to develop a template that guides departments throughout the university in creating new micro-credentials.
Such diligence has led to a broader scope for micro-credentials at UWM. For example, micro-credentials are at the center of TechEd Frontiers approach to offering work-relevant, student-centric learning. Launched a little more than a year ago, TechEd Frontiers functions as an upskilling platform for the university. UWM faculty and regional industry collaborated in its creation. Several organizations and businesses contributed to the development of the TechEd Frontiers program, including Northwestern Mutual, Rockwell Automation, Froedtert Health System, Johnson Controls. Inc., ManpowerGroup, Microsoft Corporation, Advocate Aurora Health, American Family Insurance, Concurrency, Inc., EATON Corporation, Marcus Corporation, WEC Energy Group, SysLogic Inc., The Business-Higher Education Forum, and the MKE Tech Hub Coalition.
Together, they identified urgently needed competencies in growth occupations. Students complete online, on-demand modules to earn badges. Although students can choose their own pace, the modules are designed to cover two weeks of learning at approximately six to eight hours per week. The modules observe best practices in keeping content relatable, engaging, and motivational. For example, the self-directed pathways include self-assessments that provide real-time affirmation that learners are developing targeted competencies. Complementing their digital flexibility, the modules also provide access to "real life" success coaches at UWM. In addition to answering any questions students may have while completing micro-credentials, they help students maximize their stackabilty so that they can bridge them toward a certificate or degree if desired.
This is where CPL plays an important role. UWM views micro-credentials as a natural fit for CPL. Though designed as noncredit experiences, UWM micro-credentials are very much structured to accelerate credit completion. Because they are built with academic rigor, they are proactively positioned as CPL sources.
In turn, that positions them to support a system-level strategy to boost CPL at the University of Wisconsin. The university system is one of nine organizations to participate in Lumina Foundation's All Learning Counts initiative, which champions the recognition of learning that takes place outside of formal education. In their effort to increase CPL, especially for underserved adult students, UWM worked with faculty to develop a rubric that could identify on-ramps from noncredit programs like TechEd Frontiers. It's important to note that UWM doesn't ask faculty to "find" credit equivalencies but rather to objectively assess non-credit programs. The good news is when that assessment doesn't find credit, it does identify gaps where there are opportunities to align coursework with credit-worthy outcomes. UWM has found that micro-credentials are most likely to yield CPL credit when they are clustered into industry-vetted, academically assimilated arrays, such as TechEd Frontier's pathways. Eligibility to receive CPL is determined by several factors, including the program that the learner is applying to, the major selected, and whether the learner is coupling non-credit pathways like TechEd with additional trainings.
In addition to their post-completion value in the workplace, micro-credentials can help nourish the educational journey itself. One example the university shared is a hypothetical undergraduate engineering major interested in gaming. UWM could convene anthropology faculty, who study game design, and experts in UWM's digital arts and culture certificate program to create a micro-credential the student might complete within her elective space. This scenario shows how micro-credentials can help students personalize their educational experiences, fine tune them to their interests, and position their credentials to signal not just their competencies but their passions to prospective employers.
Along similar lines, UWM sees potential for marshaling micro-credentials for general education reform. Often, students can't fathom how general education courses support the completion of their chosen program. UWM is looking into the possibility of segmenting the classes into micro-credentials to create a more active and engaging role for students as they complete the requirements.
With the recency of micro-credentials, there isn't yet enough data to quantify their impact on UWM enrollment. Still, it's clear they are helping the university adapt for the future of work. Even as learning expands to become a lifelong process, it will be increasingly defined by shorter-term installments that help learners remain agile in ever-shifting career and educational pathways. As those intersections increase, UWM anticipates talent management platforms to also become more inclusive of shorter-form learning, especially micro-credentials that accommodate the movement toward skills-based hiring. This is good news for adult learners and the institutions who want to meet them where they are: anywhere student-centric, unbundled learning can become a worker-friendly career pathway.
Author Perspective: Administrator
Author Perspective: Association
You Might Also Like