Trade School Becoming a Popular Option for Adult Students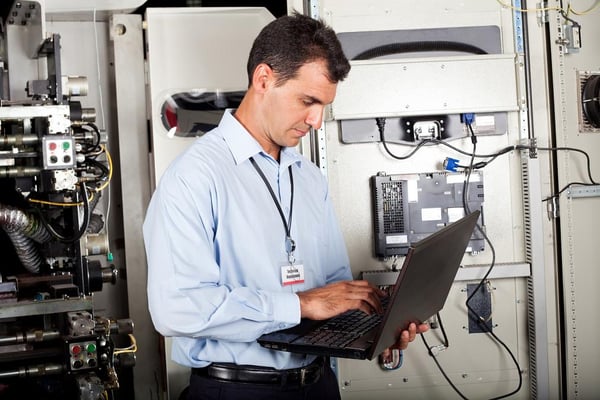 There is a sense of pride in America about learning a trade that will earn the apprentice a good living and keep people in lighted homes, with running toilets, air conditioning, heating and many more of the luxuries to which we have become accustomed. All of these skills require graduates of trade schools, and I am becoming increasingly familiar with the reasons people seek out this particular type of educational opportunity.
First, most men and women who choose to learn a trade will tell you they didn't want to go to college to be tied down to a classroom chair three to four times a week for two years or more. They wanted to work and earn a living while progressing in a career. However, choosing to "learn a trade" does still mean going to school. The Department of Labor (DOL) requires a certain number of hours of training per trade in a classroom. Most trade programs are four years long. To earn a license in a trade, one must have the in-class education as well as on-site training. The on-site training is no less than 8,000 hours generally worked over a period of four years, though sometimes it can take longer. The apprentices work by the side of a licensed technician who is an expert in the chosen field.
Second, there is more to trades than just building structures. There are professional painters, glazers, HVAC technicians, electricians, plumbers, carpenters, metal-workers and so on. And while they are training to become a professional in a construction trade while earning a living, generally, the companies who employ these men and women pay — in full or in part — for the apprentices' training and education. Thus, many receive their education for free, or for a nominal amount compared to what most of us pay for a college education. In some cases, apprentices also earn an associate's degree at no extra cost as institutions will provide them with competency-based credit equivalencies that count toward a certification. With the numerous crises facing higher education today — from the cost of a degree to the lack of jobs for graduates to the incredibly high levels of student loan debt — choosing an education through a facility either mostly or completely paid for seems like a very smart choice.
Third, working in the trades truly is a lifelong opportunity for a lucrative and rewarding career — one that may even lead tradespeople to start their own businesses. Most construction workers are in their 40s and have been professional tradesmen for 20 years, and will continue to be until they retire. Many earn a very good living along with having great benefits. Construction is picking up with the economy entering an upswing. As with anything, when a spike hits, it is always a good time to enter that industry. We saw a surge in the medical field a few years back due to the baby boomers retiring and a greater need for medical personnel. Those who immediately went to college to become medical professionals are reaping the benefits of quickly seeing the advantages of being first to fill the void. The same goes for construction trades or any trade on the upswing. Like the saying goes, "Get in it while the getting is good!"
In conclusion, those who choose to build a career in the trades rather than going to college are extremely intelligent, competent and disciplined people. College is not for everyone, and nor are trade schools. But whatever the choice a individual makes, the choice has to fit that person. Those going into trades are people who learn by doing and love to work with their hands to create, repair or build. These men and women help to build our future, and are essential to our way of living and to keeping our economy going.
Author Perspective: Administrator
You Might Also Like