Teaching, Learning And Quality In Higher Education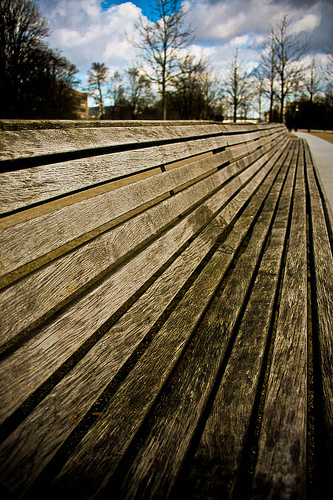 The British Higher Education system is often held up as an example of best practices, envied by many developed and developing countries, with students traveling from around the world and paying for the privilege of a British education.
Unlike compulsory education, and post compulsory education (Further Education) Higher Education in Universities is self-regulating, they are their own awarding body, and the awarding body of many other institutions.
Higher Education institutions when recruiting staff for teaching, attract individuals with PhD's, who are experts in their research field, many of them do not have any form of teaching qualification, and little experience of teaching.
You could argue that it's not needed, that these individuals and their institutions are intellectually superior and do not need to be trained in the pedagogy of teaching, learning and assessment or more to the point do not need a systems which examines their ability to teach.
In examining the quality of teaching and learning in higher education institutions you need some sort of benchmark. I appreciate that this is a catch 22 situation for higher education. That is, how do you know if something is wrong, unless you have an independent and objective method of measuring it?
In compulsory and post compulsory education (FE), Ofsted provide the independent and objective evaluation of teaching, learning and assessment, and for all its faults, Ofsted has had an impact in improving educational standards.
Higher education does not have an independent and objective measure of its own performance. The system is peer reviewed and assessed, by people who came through the same system, being taught in the same way year on year. I wonder how many Universities do lesson observations to monitor the quality of teaching and learning. Not many, I would hypothesize.
University lecturers appear to be still using outdated teaching methods, with the only changes being that 'chalk and talk' teaching has morphed into hours and hours of PowerPoint presentations, unimaginative, with little interaction between the teacher and student.
Notwithstanding the above, and still on the theme of quality. In October 2011, I was asked for help and support by a mature student studying at a university for a professional qualification. The cohort of about 20 mature professional students were told that the module they had just completed did not contain the required materials, that their assignments, which were real life projects in a professional context, were not valid. On investigation the University then invalidated the module, leaving 20 students in total bewilderment.
How can this sort of thing happen in today's educational system? I would not mind but this is not an isolated incident. What also concerns me is that HEI's are responsible for the quality of partner institutions, for example Further Education College offering degrees validated by an HEI. We often talk of the rigors of going through a higher education system, yet there seems to be many flaws and little improvement in the way they do things. How can a system of self-assessment, which is totally self managed with little or no accountability produce and independent and objective view of its own teaching, learning and assessment outcomes? How can they improve if there is no driver for improvement?
There has been a paradigm shift in Higher Education, don't get caught out, look at the quality improvement cycle: plan – do – check – act.
It works.
Author Perspective: Business
You Might Also Like