Supporting Adult Student Degree Completion in Texas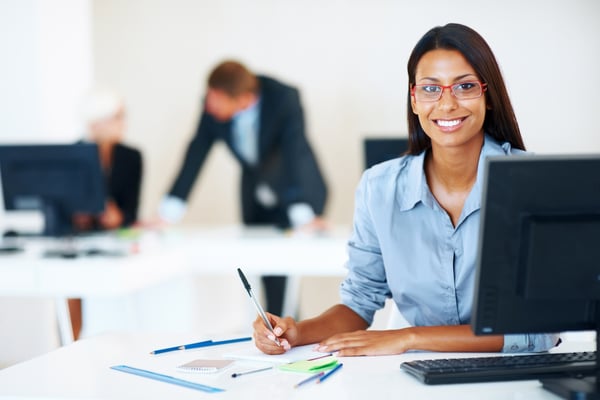 The University of Texas System (UTS) embarked on an exciting new initiative to address the needs of adults in Texas who have successfully completed college or university courses but have not earned a degree. Finish@UT, a program that launched in fall 2011, is built on the demonstrated success of UTS universities in both completion programs and distance learning. The confluence of these programs with innovations in flexible course offerings and intensive student support provides the foundation for Finish@UT.
The National Center for Higher Education Management Systems (NCHEMS, 2007) research indicates the U.S. needs to have 55 percent of its adult workforce attain a postsecondary credential by 2025 to remain globally competitive. The Texas Higher Education Coordinating Board has articulated similar goals in its "Closing the Gaps by 2015" plan. According to Jobs for the Future—a non-profit organization dedicated to helping low-income individuals achieve postsecondary credentials—and NCHEMS , the traditional student pipeline will fall short of attaining this goal in 32 states. Based on the current trajectory, Texas will face the greatest degree shortfall in the United States. Furthermore, 3.4 million Texan adults have started college but have never completed a degree.
The Finish@UT Model
UTS builds collaborative, fully online and flexible bachelor completion programs, using existing and newly-developed courses, programs, expertise and capacity from across its nine institutions. The programs consist of 60 semester credit hours or less of an undergraduate curriculum offered completely online in seven, eight and 15- week sessions with a variety of start dates during the fall, spring and summer semesters. The participating institutions provide the faculty, design the curricula, teach the courses, provide advising, deliver student support services and confer the degrees. A student may take courses to complete a degree program from multiple institutions participating in the Finish@UT program. A fully-integrated back-office student support system allows the students to take advantage of this collaboration with few logistical processes.
The target populations for this program are working adults who started but never completed a bachelor's degree. Finish@UT is designed to meet the specific needs of adult early school leavers.
The first degree programs are:
Bachelor of Arts in Humanities – University of Texas of the Permian Basin
Bachelor of Science in University Studies – University of Texas at Arlington
Bachelor of Multidisciplinary Studies – University of Texas at El Paso and University of Texas at Brownsville
Each of these degree programs requires that students have an area of concentration as well as the required core curriculum and a senior capstone experience. The degrees are intentionally interdisciplinary, with an emphasis on critical thinking, connectedness between disciplines and competencies in metacognition skills that will be the foundation for future career and academic goals.
Specific Program Objectives
There are a few specific goals that each Finish@UT program strives to meet:
Degree programs should be offered year around, entirely online and in a flexible format built to scale.
Degree plans must offer a high level of transfer credit flexibility in accepting previous coursework into bachelor degree programs.
Degree programs must be offered in a format that reduces time to degree completion.
Degree programs should be affordable.
Texas must focus on producing more bachelor's degree graduates to meet the needs of a knowledge-based economy, achieve a healthy future and be globally competitive. Adult early school leavers told UTS personnel they wanted to complete a degree not only for career advancement, but also for personal and familial pride in achieving a university degree. Finish@UT is designed to meet both the needs of the individual and of the state of Texas.
Author Perspective: Administrator
You Might Also Like