Back to School: Success Tips for Non-Traditional Students (Part 2)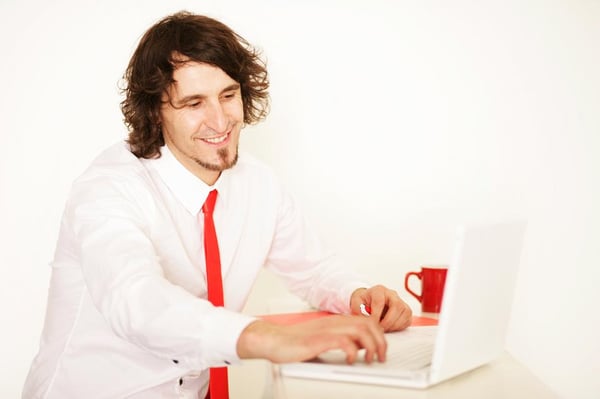 This is the conclusion of Karen Watts' two-part series on success strategies for non-traditional students who are returning to higher education or enrolling for the first time. In the first article, she shared tips for students who were entering face-to-face programs. In this piece, Watts looks at some strategies for students enrolling in online programs.
The ever-increasing use of online platforms for teaching college courses has been both a blessing and a curse. Online classes offer a degree of flexibility and access to material never before available to students. However, misconceptions about how online courses actually work and the still persistent (but often ignored) digital divide can prove troublesome for students and instructors alike. In the past, I've discussed some of the challenges instructors face as they move material online. Students may also struggle as they adjust to the "new normal" of adult education that includes online components.
The first, and sometimes most serious, mistake students make is assuming online classes will be easier than traditional face-to-face courses. Students need to be aware online classes and corresponding assignments still have due dates and deadlines. Online students need excellent time management skills and a great degree of internal motivation. Solid reading comprehension and writing skills are a must for most subjects taught online. The marketing message about "doing your homework in your pajamas" can lead unaware students to pack their schedule with far too many classes, leaving no time to study, complete assignments or maintain school/life balance.
Those students already comfortable with technology in some parts of their lives must realize the social experience of electronic communication is not always duplicated in the world of education. There is a difference between consuming content (watching videos, reading blogs and news sites) and using technology to do research or create content. Similarly, there's a difference between posting social media updates or using email or texts to contact friends and family and communicating with a college instructor. Most instructors are teaching multiple courses with dozens, if not hundreds, of students, so it is not realistic for students to expect instant responses to emails or discussion questions.
Computer ownership is widespread but not universal, and not all students come to online learning with the same skill set or access to technology. Computer skills review, or even computer-related placement testing, should accompany registration for a student's first online course. Most schools provide self-directed training modules for online platforms and students need to have basic word processing and file manipulation skills before beginning a course. Instructors, students and campus leaders must also realize online learning may not be the best choice for all students. Students who lack basic computer skills, or feel they need face-to-face interaction, should perhaps avoid online courses — especially early on in their college career.
Special tips for online students:
Honestly assess your computer and time management skills as well as learning style before registering for an online class
Do a technology check before the class starts to make sure you have the hardware and software you need to access the course and create documents
Create a technology emergency plan identifying how you will access the class if your home computer or Internet connection crashes
Develop a routine where you organize your files for classes in one drive and regularly back them up in a second drive
This was the conclusion of Karen Watts' two-part series. To see the first article, please click here.
You Might Also Like