Regulating Higher Education: Roles and Responsibilities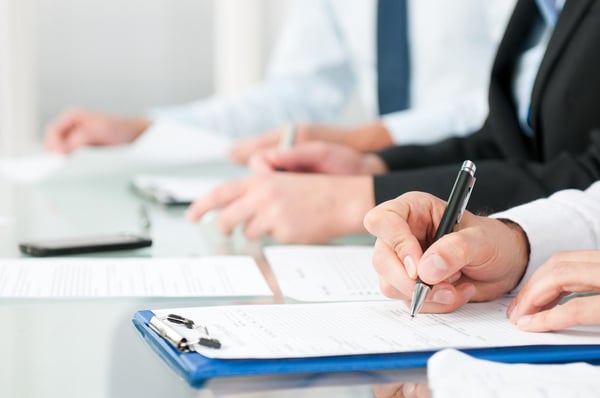 Much has been written and discussed in the past decade about the need for greater oversight of the costs and productivity of American higher education. The federal government is concerned about its investment of billions of dollars in financial aid each year, especially in the wake of several scandals among some of the private, for-profit colleges. The states and localities that have historically made the largest financial contributions to public university systems and community colleges are facing the fiscal realities of a great recession and a slow economic recovery. The colleges and universities themselves — via peer regional accreditation agencies — are significantly more aware of the importance of costs, assessment, student outcomes and overall academic quality. The purpose of this article is to examine the agencies most involved in providing oversight and regulating our higher education system and to argue that all have critical roles to play.
The federal government has the right to protect its investment in financial aid programs (and does so through the Department of Education), and should do everything necessary to prevent fraud and abuse. Purveyors of unscrupulous and illegal practices in the higher education private, for-profit sector, as documented in 2011 by the undercover investigation of the Government Accountability Office[1], should be punished severely with steep fines and, if need be, the threat of disqualification from participation in federal financial aid programs for repeated offenses. A 2012 Senate Investigative Report[2] also highlighted the practices of some of these colleges in terms of misleading students and overselling the benefits of their programs, especially with regards to employment opportunities after degree completion. The federal government should be aggressive in pursuing these abuses. Especially given the amount of financial aid money spent on such programs, and the amount of personal debt students can accrue from enrolling with institutions not interested in seeing them through to graduation.
State education departments are responsible for developing and supporting public and higher education opportunities in this country. Depending on their history, economic culture and willingness to invest in higher education, some states have performed better than others in regulating colleges and universities. The Massachusetts Department of Higher Education, for instance, is arguably the most scrupulous in developing guidelines and evaluating the academic integrity of the institutions that operate within its borders. More states would be wise to follow Massachusetts' example. This is especially true now that online education has allowed colleges and universities to operate seamlessly across geographical boundaries. States need to rigorously examine and reexamine their evaluation guidelines for colleges and universities to operate within their borders regardless of how instruction is delivered. Issues related to gainful employment, time to degree, faculty qualifications, terms of employment and provision of support services are among the criteria that need closer examination and scrutiny.
American higher education has relied extensively on evaluation by independent accreditation agencies approved by the federal Department of Education. Agencies such as the Southern Association of Colleges and Schools and the Middle States Commission on Higher Education take their responsibilities seriously and have been ahead of the curve in requiring colleges and universities to assess the quality of academic programs. In the 1990s, the regional accreditation agencies revamped their standards for evaluation substantially by adding new requirements for assessment, especially with regard to student outcomes. The accreditation agencies have also developed standards relating to distance and online learning. If we want to maintain the professionalism of American higher education (and, I would argue, the reputation it enjoys throughout the world) the existing accrediting agencies have a most important role to play.
In closing, no organizations welcome oversight and regulation but, given the importance of the higher education sector for the success of our society and way of life, they are necessary. No single agency has the wherewithal or expertise to do this alone. Federal, state and local governmental agencies can provide the leadership, but they have to be careful of political influences and well-financed lobbying campaigns that distort sound practice for other purposes and financial gain. The colleges and universities themselves, through peer accreditation as well as their own internal reviews, need to continually evaluate the quality of their programs to provide a balance to government oversight. Ultimately, by working together, all can maintain American higher education as a model for the rest of the world.
– – – –
References
[1] Experiences of Undercover Students Enrolled in Online Classes at Selected Colleges GAO-12-150, Oct 31, 2011.
[2] For Profit Higher Education: The Failure to Safeguard the Federal Investment and Ensure Student Success http://www.help.senate.gov/imo/media/for_profit_report/PartI-PartIII-SelectedAppendixes.pdf
Author Perspective: Administrator
You Might Also Like