Purchasing eLearning: Do You Really Need It?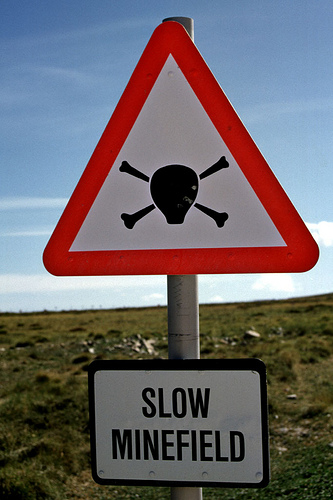 This is the first article in the series, 'Purchasing eLearning'. The series is for organizations and individuals who are engaging third party organizations to develop eLearning courses.
Engaging a third party to develop eLearning courses can be a minefield for inexperienced or unprepared organizations. Poor decisions can result in unexpectedly large costs, a timeframe that keeps on slipping, heartache and stress for your staff, and an end result that is just not right for your learners.
The key to making good decisions about who to work with and how to work with them is understanding as much as possible about your own requirements. In this series of articles we will look at what you should consider before going out to tender or approaching eLearning vendors. These include:
Knowing your audience
Knowing but not writing your content
Knowing your constraints and how they will impact the project
Understanding the characteristics of vendors
Before we start looking at these issues, there are two questions you should be able to answer confidently:
Is 'training' the best solution? There are many ways to communicate with your staff and help them learn that are not typical 'training' solution. These could include an internal marketing campaign, a website, documentation available on the intranet, or even changing a system that is causing a problem. Given the limited time that many people have at work, consider carefully whether a training course is the best way to get the result you need.
Is using an external vendor the best solution? Briefing and working with external vendors will take the time of your own staff. The reality is that no vendor will know your organization or subject area as well as you and they will need your support to get up to speed. This hidden cost is in addition to the explicit costs of their quote. If you have the capacity inside your organization to do the work, it is sensible to do so.
Most vendors will assume that by going out to tender or by approaching them you are able to answer 'yes' to these questions. They are selling their products and services, so they are unlikely to tell you if there is a different way. It is up to you to think about this before going externally.
When you have answered 'yes' to these questions, it is time to start thinking about your requirements. In the next article, we will look at knowing your audience.
Author Perspective: Business
You Might Also Like