Military Friendly: Choose Those Words Wisely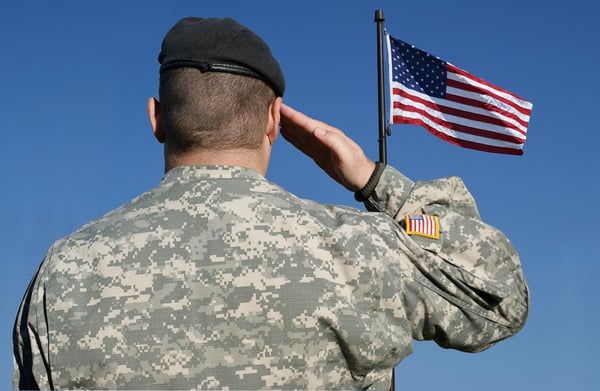 Several years ago, organizations and higher education institutions adopted the use of the monikers "military friendly" and "veteran friendly" as a way to distinguish themselves in the market. At the time, these were meant as stamps of approval indicating an organization had policies, practices, or services that catered to the needs and lifestyles of active duty servicemembers and veterans. The only problem is that it caught on too well; with the saturation of these terms in the current market, not everyone who calls themselves "military friendly" actually is military friendly—or even knows what it really means.
What do they mean and, more importantly, how does an institution achieve these as operational targets instead of marketing rhetoric? The policies and practices of an institution have to be flexible, compassionate, and aware. The lifestyle of military members is one of moving targets, changing plans, and influences outside their control. Changes in operational tempo or deployment can happen with little or no warning. These conditions have no regard to the syllabus of a 16-week course or an institution's drop policies or refund dates.
Flexibility means not just talking to the servicemember, but actually listening to their goals and dreams. Their desired professional destination should then be coupled with both the offerings of an institution, and best maximization of credits they may have for military training and experience. Sometimes this means the best degree program for a student is found at another college. A colleague said it best when he called for putting the uniform before the dollar sign, and cautioned against forcing a servicemember's interests and transcript credits to fit in one of your degree plans.
Compassion for servicemembers is not pity. It is human understanding of the forces they can't control. A mid-semester deployment may mean extending term dates for an online class or offering a course drop without penalty for an on-campus section. This will, and often does, differ from the practice and policies of most large institutions. The activation of a reservist or National Guard member is probably not an everyday occurrence handled by a college admissions or business office. It's imperative that the servicemember it not made to feel that their service is an inconvenience to the college staff member with whom they are speaking.
Awareness is perhaps the hardest of these. It's hard because it involves more than the reworking of policy language; it can involve the reprogramming of an entire college culture. These cultures, in many cases, have existed for decades—if not more than a century. It is amazing the minor nuances of social and instructional settings that can take the meaning out of being "military friendly." Previously deployed individuals can often feel isolated in settings where they feel the other students have less life experience than they do. They often want to sit in the back row of a room without having their back to the door. These feelings and actions can seem disruptive to the plans of the faculty or maybe to the other students. Allowing such concessions, however, allows servicemembers to participate in the learning community without perceiving they are at a disadvantage. This can be crucial to their success.
Institutions like my own—and many more across the country—have begun developing and implementing campus-wide faculty and staff training to raise awareness of the traits and learning barriers often found in active duty or veterans returning to campus (physical and online). Some have gone as far as to create military "zones" where students can mentor each other and work with staff members specially trained in education funding, VA medical benefits etc.
There are valuable resources to being "Military Friendly," such as the Military Students Bill of Rights, published by the Servicemembers Opportunity Colleges. I believe, though, that truly achieving this status takes more than policy.
It is culture and it is respect.
Author Perspective: Administrator
You Might Also Like