Meeting the Mission: Land-Grant Universities in the 21st Century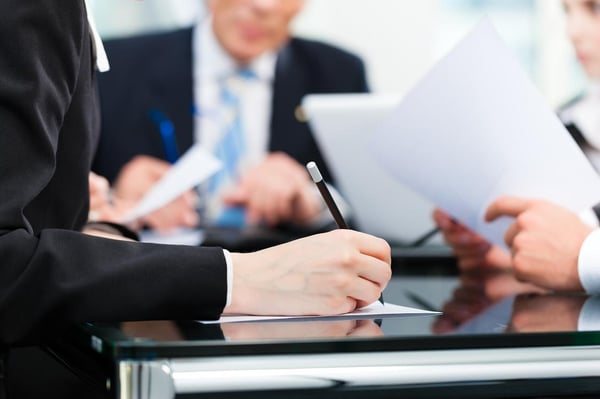 Land-grant universities share a core set of ideals. These include making high-quality education accessible, developing research and technological innovations that address the public good and infusing contributions to solving the world's grand challenges into the undergraduate experience.
These ideals are becoming even more important as the higher education landscape changes dramatically. As our industry becomes increasingly fixed on online delivery and innovative program design that meets short-term goals, making sure programming is also staying true to the land-grant mission is critical. Some institutions are setting up units (or have already) that help their institutions adopt innovations while staying true to their roots.
At Michigan State University (MSU), one of more than 100 land-grant institutions in the country, MSUglobal serves a unique role as an in-house strategy partner in helping MSU and its faculty fulfill this critical mission.
An entrepreneurial and innovation-driven unit in the Office of the Provost, the MSUglobal team assists faculty in creating, promoting and implementing projects aimed at furthering specific research objectives. Additionally, we conceptualize and produce educational innovations and learning solutions aimed at benefitting not only university stakeholders, but greater society.
In 12 years of existence, MSUglobal has brought hundreds of faculty projects from concept to fruition. For example, MSUglobal recently teamed up with faculty in the MSU Department of Writing, Rhetoric and American Culture to create an introductory-level Massive Open Online Course (MOOC) in writing. This MOOC highlights key elements of the land-grant mission; using the university's technological resources to make critical information available to a worldwide audience.
The land-grant mission was also rooted in a partnership between the MSU College of Agriculture and Natural Resources, MSUglobal, The Consumer Goods Forum and the MSU College of Education. This collaboration created the Food Safety Knowledge Network (FSKN) with initial funding from the William & Flora Hewlett Foundation and the US Agency for International Development. The platform, a collection of open educational resources and training materials, was designed to strengthen the food industry's response to complex food safety knowledge and training challenges. The FSKN has been used by companies and university partners in Egypt, China, India, Vietnam and Thailand. Materials from the FSKN have been translated into Mandarin, Arabic, Spanish and other languages, making the information available to a greater worldwide audience. The FSKN is an example of an open knowledge platform around which many capacity-building programs continue to be created in partnership with organizations on the ground.
A current MSUglobal project, SpartanCorps, is in tune with another objective of land-grant institutions: helping to solve grand challenges for sustainable global prosperity for the 21st century. SpartanCorps aims to help Michigan State students and faculty — many of whom are already embedded and working in communities worldwide — further those experiences by offering SpartanCorps member students the opportunity to earn college credit while developing real-world skills by working on domestic and international research projects. SpartanCorp members will benefit from this innovative approach to education by earning credit while at the same time developing road-tested skills that set them apart from peers. Community partners will benefit by working with SpartanCorps because they'll have access to problem solvers from a variety of academic disciplines to address their community needs and see projects through to completion. MSU will have an opportunity to further its research mission by having SpartanCorp members create new knowledge in communities worldwide. MSUglobal is currently incubating the pilot phase of this initiative.
Faculty tell us MSUglobal plays a unique and valuable role inside the broader institution. Our versatile and skilled team work with faculty to prepare the University to be a global leader despite the seismic shifts occurring in higher education.
Author Perspective: Administrator
You Might Also Like