The Meaning and Future of the Credit in Higher Education
—
Co-written with Adrian Stagg | eLearning Designer, University of Southern Queensland
—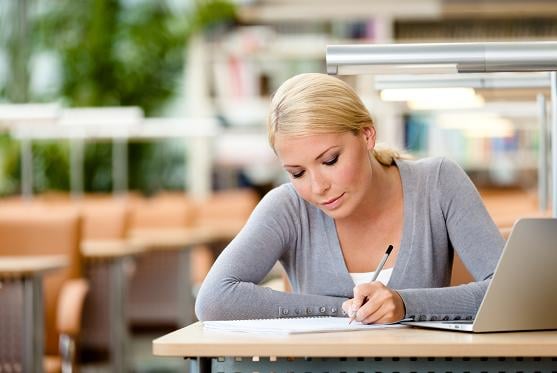 In September, the University of Southern Queensland (USQ) hosted Christine Geith, assistant provost and executive director of Michigan State University (MSU) Global Knowledge and Learning Innovations and Michigan State University, as part of the visiting scholars program. The following article expands on a broad discussion between Geith, USQ professor Mike Keppell (also director of the Australian Digital Futures Institute) and David Bull, director of the USQ Open Access College, on open education, personalised learning and credentialing and the currency of credentials. To see the video of this discussion, please click here.
A focus on open and free educational experiences over the last few years has brought wide-scale exposure to the linking of non-formal learning experiences with academic credit. From Open Educational Resources (such as OpenCourseWare, the OERu and the Saylor Foundation) to freely available content (as curated by iTunesU) and Massive Open Online Courses (MOOCs), self-directed and semi-structured online learning experiences are driving interest in alternative forms of academic recognition.
For example, the American Council on Education (ACE)'s CREDIT recommendation service has approved a small number of MOOCs and online courses from StraighterLine for ACE credit, which is a recommendation by ACE to its members that these offerings qualify for potential equivalency to their academic offerings. Given the acceptance, trust and role of academic credit as supporting societal and economic constructs, it is little wonder providers of informal educational experiences seek this sort of mechanism. However, this has not been met with success as measured by student uptake; after one year of offering credit for a small selection of MOOCs, the University of Colorado has yet to confer credit upon a single student.
The discussion captured on video at USQ sought to examine the role of universities in light of emerging credentialing opportunities (and perhaps expectations), but the heart of the issue remains: what exactly is a credit, and what is it worth?
A credit is frequently perceived as standing for a trusted entity formally assuring the worth of an educational experience. Technically, a credit represents the amount of time invested in a particular course. Originally, the credit was an administrative input measure to assure equivalency of staff workload. Credits are collected and "rolled up" into credentials such as certificates or degrees. Prior learning assessment and credit-by-exam are useful in this context to enable informal learning to be equated with credit. Credentials represent a bundle of knowledge, skills and abilities; not just the time invested, but also the achievement of desired learning outcomes, usually at the unit, program and institutional level (such as graduate attributes), and attaining relevant skills, knowledge and competencies.
The worth and value of credit, and especially credentials, are dependent on the reputational capital of the conferring organization and its relationships with stakeholders. For example, a community trusts the reputation of a university and ascribes a value (usually economic) to this relationship. The credit or credential is perceived as being a de facto 'letter of introduction' from the university to a third party (most commonly an employer or another university) in which the reputation of the university plays a substantive role.
The contextual dimension of the credit and the credential is implicit in the trusted relationship between the credentialing organisation and the communities in which it is relevant. Informal learning experiences, like their formal counterparts, are most meaningful in the context in which the learner is engaging with the experience.
For example, regional universities often act as economic focal points, recruiting students and staff who actively contribute to the financial, social and intellectual capital of the region. For these institutions, the future of credits and credentialing could well lie in creating locally-valued learning experiences. A credential gains value through localised, contextualised, authentic assessments which build a relationship of trust between the university and local industry. The relationship is fully realised when businesses are active stakeholders in the creation of units of study.
This type of contextualised credential is not reliant on a student's geographic proximity to the university. Institutions with large online and distance cohorts can still build global trust relationships through authentic assessment. One methodology is assessment that allows a student to explore a discipline through local contexts and seek opportunities to add value to their own community. In many ways, this approach lends itself to a focus on formative, rather than summative, assessment. The learning journey of the student is assessed at key points (through an ePortfolio, for example) instead of an 'assessment as learning' endgame.
Unpacking the reputational aspects of credits and credentials is the first step toward exploring new ways of acknowledging learning experiences. Whether the credential takes the form of an open badge, a certificate of attainment or a degree, the underlying assumptions about their value are the same. Ultimately, it is more about whether the learner entrusted with the credential possesses the values and quality set beneficial to his or her chosen industry or community.
The video recorded at USQ in September captures examples and ideas about the credit and credentialing opportunities created by the growing landscape of online informal learning.
Author Perspective: Administrator
You Might Also Like