LiLAs: An Affordable Way to Invest in Lifelong Learning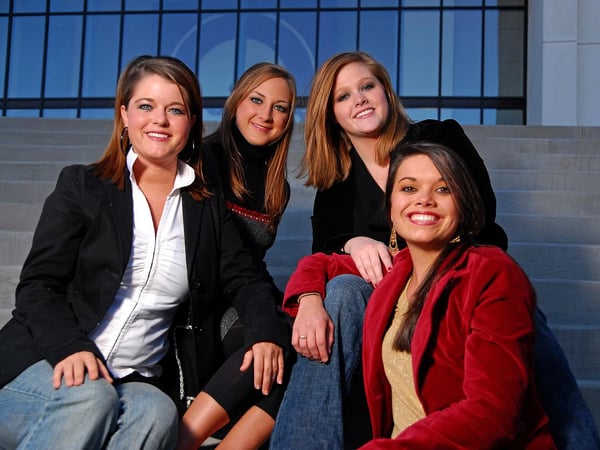 As our economy slowly recovers from the 2008 recession, large numbers of unemployed workers continue to search for jobs, yet employers are having trouble finding candidates with the skills they need. People are discovering they need to reskill and upskill to find work. The need to engage in learning does not end after finding a job. Jobs and job requirements are constantly evolving, with technological advances requiring even faster development of new skills. The value of education and training is becoming more obvious, but being able to afford it — especially as tuition rises and public higher education experiences funding cuts — is becoming more challenging.
At the Council for Adult and Experiential Learning (CAEL), we are focused on helping adults get the education they need to have meaningful careers. We recognized back in 2001 that the skills gap would become more of a challenge if not addressed. In response, we looked for a way to make education more affordable by having employers, employees and the public sector share in the cost of education and training. Lifelong Learning Accounts (LiLAs) were born. They are employer-matched, portable individual accounts used to finance employee education and training. They provide employees with an affordable means of upgrading their skills and knowledge, while helping to meet the needs of employers and the community for a stronger workforce. LiLAs promote individual savings and encourage co-investment in education and training.
LiLAs are set up much like a 401(k) retirement plan; both employees and employers contribute to the account. CAEL's long-term goal was for LiLAs to become a standard feature of employee compensation packages, with employees and employers receiving a tax benefit for contributions to their LiLAs.
While the idea looked great on paper, we had to determine whether it would work in practice and what its benefits might be. Thanks to public and private grant dollars, CAEL completed a five-year, three-site, multi-sector LiLA demonstration in Chicago, Northeast Indiana and San Francisco in 2008. LiLA program initiatives have also been tested in the healthcare sector in Illinois, Kansas City, Maine, New York City and Washington.
Below are some of the findings from the demonstrations:
More workers were engaged in learning: Nearly half of the LiLA participants had not thought of enrolling in a class until hearing of the LiLA program. Participants were diverse in terms of race and ethnicity, gender, age and income.
Workers earnings improved: Analysis found that the wage gains for LiLA program completers were greater than for others.
Employee satisfaction was high: The average level of satisfaction among LiLA participants across all sectors was very high, with 83 percent of respondents rating it an eight or higher on a scale in which one was "not at all satisfied" and 10 was "very satisfied".
Employee retention improved: LiLA participants making active use of the program were more likely than nonusers to have been retained by their employer during the study period.
Career advising and individual learning plans were a key to success: LiLA participants valued the assistance of an education and career advisor to establish an Individual Learning Plan. Of the participants who responded to a survey, 93 percent rated advisors as "very helpful" or "somewhat helpful".
Improved employee engagement and retention have been significant motivators for many participating employers. Some employers have even chosen to continue the program after the philanthropic funding ended. Employers such as IBM and New Belgium Brewery are offering learning accounts programs adapted from the LiLA model.
Since our studies found the concept worked for both employers and employees, we brought the idea to policymakers and legislators. Bipartisan bills have been introduced at the federal level, most recently in 2011, which would provide tax incentives for employer and employee contributions to LiLAs. State legislators have also been embracing LiLAs. Illinois passed legislation in 2006, resulting in a pilot in the healthcare sector, with the state matching dollars for LiLA contributions. Washington passed a bill in 2012 establishing the first statewide LiLA program. In recent years, LiLA-related legislation was also introduced in California, Colorado, Minnesota and Wisconsin.
Beyond the support for LiLAs and its ability to benefit employers and our economy, the most rewarding part of this work has been to witness how education has transformed the lives of the participants.
CAEL believes that LiLAs can be part of the solution to the skills gap. We hope the idea will continue to spread and that our vision of LiLAs as part of a standard employee compensation plan can still be realized.
Today and tomorrow, The EvoLLLution will be publishing interviews with employers, federal government officials and state government officials explaining why they value LiLAs so much.
Author Perspective: Association
You Might Also Like