Identifying and Overcoming Financial Hurdles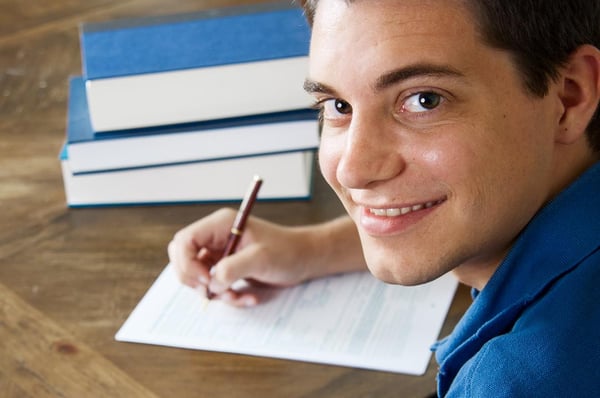 In the past few years, more and more adults are enrolling in higher education as non-traditional students. The idea of going back to school and earning a degree sounds brilliant — until you get to the financial part. It's more than likely that as a non-traditional student, you already have plenty on your plate, including family, children, a full-time job and any number of other responsibilities (read: constraints). Therefore, the time needed and the additional financial obligation for your education could be demanding and stressful.
As an adult student, you likely do not have the luxury of taking classes during the day, as a traditional student would. Hence, you look for evening or weekend classes to suit your busy schedule. Choosing weekend classes has the potential to create additional challenges. Classes on the weekend are likely to be more expensive when compared to the tuition charged for mid-week courses. There's also a non-financial cost non-traditional students may incur, such as having less time with family, placing additional pressure on the family unit as a whole.
Often, the financial burden for your higher education is greater than you think. Many institutions do not inform you of hidden fees you will be billed for each semester. These additional payments come in different forms, e.g. computer use, lab use, registration, parking — and this is just to mention a few of them. Many non-traditional students do not actually need all of these additional services, but are still billed for them. During my two-year undergraduate program, I have only ever used my laptop and was not even aware of where the computer lab was. I brought the issue to the financial department but the end result was I still had to pay.
Higher education is a big and competitive business in the United States and institutions advertise themselves as much as possible to attract new students. Some institutions appear to be so concerned with their marketing activities that they're struggling with academic challenges and, as a potential student at that institution, you need to look beyond the various posters of happy scholars to assess its quality. The institution I attended for my undergraduate studies was the Pfeiffer University at Charlotte, NC. It has been a year since my graduation and looking back to my studies, I now feel the money I put in did not match the academic support I received. In fact, my expectations were greater than what was provided by the university. Classes were interesting but, unfortunately, too easy and the information provided was readily available from outside sources. Some classes were mandatory for my business program but added no value to the degree. One of those classes was religion. Now, why is religion class needed for a business degree?
Almost every institution mentions on its site that financial aid is available to students who meet certain requirements. However, the institution may not mention that financial aid is provided only for undergraduate programs. Furthermore, to qualify for the financial aid, your family income may need to be at a very low level, which often does not apply to those non-traditional students who have been working for some time. Thankfully, there are some private companies that offer grants for non-traditional students. This is what helped me to pay for my tuition when I applied for the grant with a Canadian company. There was some hard work involved to write a perfect essay that would stand out among other participants but, thankfully, it paid off when I received a call from the CEO informing me I was a winner. I will be always grateful to this wonderful company.
At the end of the day, if you want to be successful in your life, the sacrifices you go through for a higher education will pay off.
Author Perspective: Student
You Might Also Like