Finding a New Path to Bring Executive MBA Students In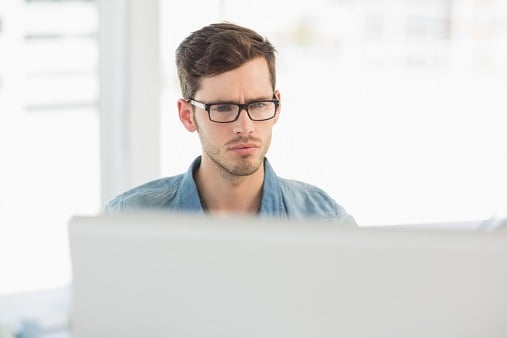 Colleges and universities with executive MBA (EMBA) programs know these students can be more elusive than traditional students — or even traditional MBA students. Their needs are unique, and schools are updating their curricula to compete with ever-changing formats.
Higher ed institutions also are tweaking their marketing approaches in order to attract these candidates. So, who is the target audience?
Zeroing in on the target audience
Most EMBA candidates are already entrenched in the business world. Many have made their way up numerous rungs of the corporate ladder. They are seeking a convenient, flexible program that fits into their busy schedules. In addition to the obvious academic advantages they'll receive, EMBA candidates are looking to expand their business networks, whether for personal or corporate gain.
Price is one, but not always the primary, factor with prospective EMBA students, as it is with undergrad prospects. This is important to note because, as I will explain in greater detail in a moment, institutions must be discriminating in the search terms they use to promote their EMBA programs online.
Searching for a needle in a haystack
Search engine marketing (SEM) campaigns should be designed to deliver powerful messages about the specific EMBA program. They should also be designed to deliver more relevant results as well as highlight the program's listing in the search rankings.
For EMBA programs not restricted by geographic boundaries, keywords used in SEM may or may not include local terms. Due diligence is required; conduct research to determine the most effective keywords.
EMBA online marketing does not live by SEM alone. Strategically-designed and placed banner ads work in conjunction with paid search. Banner ads should be placed on sites likely to be frequented by prospective EMBA students, such as financial sites, business publications, networking sites and the like.
Optimized landing pages can help attract new students
Search engine optimization (SEO) goes hand in hand with SEM and banner advertising. To properly attract (and ultimately convert) prospects, a dedicated landing page is in order. This landing page should include the same keywords used in SEM. Most importantly, it's a lead-generation tool. That means it must include a form to capture key prospect information.
A few words of warning:
Don't be overzealous in your efforts to gather prospect data. A form with too many required fields may scare off prospects, sending them scurrying to a competitor. At a minimum, ask for name, email and phone number. You can fill in the rest of the blanks in one-to-one marketing.




Don't assume folks who arrive at your landing page will automatically hand over their personal information. Give them a reason to do so. Require signup to download an EMBA program brochure or other material that will reflect on the caliber of the program.
On the right track
Remember, the beauty of any online marketing campaign is it can be adjusted along the way. In fact, it should be updated as new data is revealed. Track campaigns regularly to see what's working (and what's not), then revise accordingly. Changing your tactics midstream doesn't mean you were wrong in your initial approach. It means you understand the nuances of online marketing and are eager to make the most of your advertising dollars.
A lead is a lead, right?
Just as you want to make the most of your advertising budget, you also want to make the best use of your recruiting staff's time and energy. Careful analysis of each lead, each channel, can help determine which leads are likely to be the most promising.
Follow-up is critical. It's up to the admissions or enrollment specialists to convert these prospects into students. As with any business model, it's all about the sales funnel. The better the quality of leads you place into the funnel, the better your results when it comes time to close the sale.
You Might Also Like