Creating and Maximizing ROI in Higher Education: Shaping the College Around Student Needs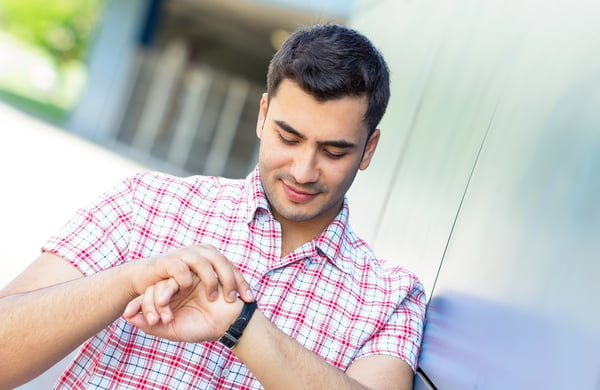 Julie is a wife, a mother, a grandmother, a full-time employee and a busy community volunteer. As she struggles to juggle her many roles in life, she is also a University of South Carolina Palmetto College student finishing her bachelor's degree in business administration online.
Like many adult students, Julie's college career has spanned a couple of decades as she combined family, work, school and other activities while she first completed an associate's degree and is now reaching for that bachelor's degree while working full-time during the mid-point of her career. Like many other non-traditional students, Julie has seen the value of education to upward mobility, including the ability to secure a better job, increased income, and an improved quality of life.
Because Julie and many other adult students like her make huge sacrifices to finish their degrees, the Return on Investment (ROI) is much more important to such students than to traditional-age students for the following two key reasons:
First, while the cost of higher education is escalating for all students, those costs are even more critical for non-traditional students due to the many financial responsibilities they already bear in adulthood. In addition to paying tuition and other associated costs, most non-traditional students have families with children to support, maybe even college-age children, in addition to financial obligations such as mortgages, car payments, living expenses, aging parents, and all of the responsibilities of adulthood. Often because of income levels of those who are working, many times with salaries not far from the poverty level, the cost of college is a real challenge. Also, financial aid opportunities are often limited, resulting in the need for student loans that then only add to the many financial burdens already faced in addition to the stresses of school. And, by the way, their parents are usually not paying for their degrees!
A second key issue is the number of years left in the workforce to recoup the cost of a degree. While it is always the hope that career advancement opportunities will accompany degree completion, even if that is the positive outcome, the question becomes whether there are enough years left to work at a higher salary to offset the cost of the degree.
So, what can universities do to ensure their adult learners are getting the ROI they are expecting? We spoke to our students to answer this question. Some of the more important suggestions from students include:
Make sure programs of study are as concise and accurate as possible so there are no surprises with additional requirements along the way. Adult students have little tolerance for unanticipated hours that have tremendous costs in both time and money.
Since non-traditional students often come with years of experience, knowledge and skills, offering credit through some form of prior-learning assessment or competency-based approach is a must for any institution serious about serving non-traditional students. In today's competitive market, savvy adult shoppers will continually search for the shortest route to degree completion, even if that means piecing together credits from multiple institutions.
Excellent student-centered advising is essential! Going to college as an adult after being out of school for many years is very intimidating, so that first contact is critical along with the continued support of a caring and very knowledgeable advisor from beginning to end.
Offer degrees that are in high-need areas of the workforce, coupled with excellent career services and partnerships with potential employers. There is no better story than an adult who has successfully completed the degree, then achieved the goal of a better job, an increased salary, and an improved quality of life.
That's the story of one very memorable non-traditional student—a wife, a mother, a grandmother, a full-time employee and a busy community volunteer—who started a degree and, like many, stopped out when life got in the way, but ultimately stayed on the path and is working toward finishing her degree.
Higher education can make a massive difference in the lives of adults, both professionally and personally. It's our responsibility to ensure we design our institutions and our programs with adult access and success in mind. This is our role to play in supporting the growth of the American knowledge economy, and the success of families nationwide.
Author Perspective: Administrator
You Might Also Like