Removing Barriers to Success for Part-Time, Non-Traditional Students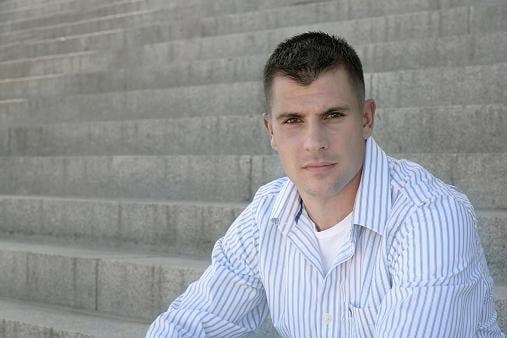 The following interview is with Bea González, dean of University College at Syracuse University. González is highly active in supporting non-traditional students and was elected to serve as the 2014-15 president of the University Professional and Continuing Education Association. González was recently quoted in an article discussing the importance of creating engaging and flexible approaches to working with non-traditional, part-time students. In this interview, she expands on those ideas and shares a few strategies institutions can put into place to better serve their non-traditional students.
1. What are the biggest barriers to graduation for part-time students?
The biggest barriers for part-time students are probably time and money, work and family commitments, child care issues, financial issues.
[Higher education] policies today are really designed for full-time students at the expense of the post-traditional part-time student, which really represents the majority of students in higher ed.
2. Once a part-time student takes an extended leave from his or her studies, how likely is that person to return to earn a degree?
Pretty likely, if you continue to stay in touch with them [and] if you continue to monitor their situation.
If you can remove the barriers … or they can outlive the barriers that force them to leave, getting them back is pretty easy because they really do want to get back.
3. What are a few strategies higher education institutions can put into place to retain their part-time students all the way to graduation?
The basics are: keep in touch with your students, continue the high touch or the long reach. Keep them aware of new options, [and] as I said, removing the barriers that force them to leave is critical.…
We have several strategies. We have a one-stop shop we're hoping to move into the next level of service, into a concierge model where the student is at the center of all the work that we do. We are prepared to remove all barriers on behalf of students.
So what does that mean?
Re-entry processes or re-enrollment processes that are not traumatic or overburdened. Financial aid and scholarship opportunities that encourage students to come back. Helping students build a financial and academic plan that will get them through the next phase of their degree. Those are some of the immediate things that come to mind.
4. What kinds of changes can be made at the state or federal level to support the retention of part-time students?
Well, one of the strategies that's very obvious that I didn't mention, which is online courses. As we build online courses and online degree programs, it is important at that point that your institutional, state and federal policies support online students through financial aid policies. [It is also really important to] have really, really flexible transfer credit and prior learning assessment practices and policies. All of these things are tied back to federal aid policies. How you implement those opportunities for students and how is the support status; that is critical.
5. Do you see federal and state bodies moving toward creating those more flexible approaches?
Yes, we have a couple of really good examples right now. Immediately coming to mind is Western Governors University, as one set of states and organizations that are really working at providing the supports that students need around financial aid and credit for prior learning in a way that makes it extremely accommodating for adult students to return and values their life experience in the process. Southern New Hampshire University is another prime example.
6. Is there anything you'd like to add about the importance of creating engaging and flexible approaches to working with non-traditional, part-time students and helping them overcome barriers to graduation?
It's important to really look to your students, and to respect the opinions of your staff and faculty because they work with the students on a regular basis. It's important to 'secret shop' your organization to make sure you're leading your own objectives; how you respond to a student who reaches out to your organization to come back to school.
For me, it's a continuous process of improvement based on feedback from all of the players; the student, the staff, the faculty.
Author Perspective: Administrator
You Might Also Like