Streamlining Processes to Serve Today's Modern Learner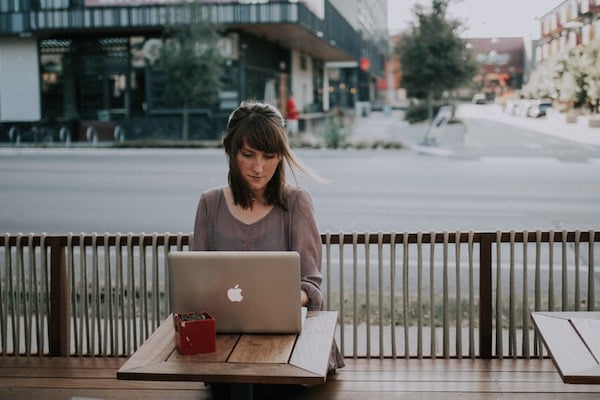 With the digital awakening the pandemic has caused, many institutions are realizing how outdated their technology and systems are. It's difficult to serve today's learner demographic on systems that were built for students with very different expectations. Today's modern learner is looking for a seamless experience that allows them to register for classes as quickly as they can check out on Amazon. With higher expectations, it's also important for staff to be efficient in their processes, so they can shift their focus to bigger tasks. In this interview, John Makevich discusses the challenges CE divisions are facing in California, the importance of student engagement and how to improve operations to provide a seamless and automatic experience for both staff and students.
The EvoLLLution (Evo): What are the most significant challenges that face continuing ed divisions across California's community colleges?
John Makevich (JM): Well, right now the easy answer is the pandemic, right? So many of the continuing and workforce development course opportunities have required face-to-face interactions in working with high-tech equipment or a variety of other fields, so it's challenging when we have to limit and sometimes completely eliminate these opportunities. So, that's singularly the most substantive challenge that we have.
The other thing, too, is that with the pandemic, the labor market has been flipped upside down and tossed around. And now these programs have to adapt quickly to very rapidly and still-changing labor market conditions that have been affected globally but also at a very regional level. Each region seems to have its own weird quirk in what's changing in its labor market and what's not.
Also, the exacerbated inequities that have faced our student population–not everyone has the same access to education that they may have had before. So, how do we find those students, and in what additional ways can we support them?
Evo: There are persistent obstacles that have been exacerbated during the past twelve months. What are some challenges in that category that have always been on the radar but really came to the surface?
JM: In one of the other programs that I oversee, wherein we're serving much of the same student population, we started to notice an increase in student persistence rates now compared to pre-pandemic. And that came in the shadow of a reduction in the total number of students. A lot of students didn't want to continue because of the pandemic, but the ones who did are persisting longer. And one of the hypotheses that we're working on confirming is that, during the pandemic, we provided a lot of resources—loans, laptops, tablets, hotspots, things like that—assuming that many students would struggle to access the technology they need to perform well in their classes online. As it turns out, they always needed those tools—the pandemic really just put a light on it.
So, is it possible that us opening the door to those resources is what we needed to do all along to increase our persistence? We have yet to study that, but that's an observation I can make based on some lessons we're learning along the way.
Evo: How do we need to change the way we think about student engagement and addressing student needs in order to be honest to these observations that we've made over the past year?
JM: I'll give you what I think is the easiest and quickest answer: It is unreasonable to assume that just because a class is conducted face-to-face, students don't need significant access to technology to support their learning. And I think that it's been really easy to assume over the years.
Realistically, our entire lives revolve around interactions with technology, even in a brick-and-mortar classroom. So, I think that one of the biggest eye-openers is maintaining the assumption that every single person is learning online even if they're not, even if they're taking all face-to-face classes, even if they have unlimited access to technology at home. I would argue that that student taking all face-to-face classes, who struggles to access a computer at home is going to be disadvantaged compared to a student who can easily access the right technology, independently of whether that technology is a required part of the course.
Evo: What challenges were you experiencing, and why did Destiny One stand out as a mechanism to address them?
JM: One of the biggest challenges that exists in public higher ed is that a lot of the technology and systems we use were built a long time ago, at a time when it was less important—or it seemed less important—to streamline the process to get into classes, to make it automatic, smooth.
There was the belief at the time that we've got classes for you, that we're ready, and if you sign up for your classes, we'll be here for you. I think that that mindset was wrong for so many reasons, beginning with the pandemic, going to all of the racial inequities that exist, to the lack of access and opportunity for sub-pockets of communities that we serve. All of those things lead us to a better understanding of how important it is to streamline.
So, that was a big trigger that caused us to look at Destiny One and say, "We need to find something more in line with an online shopping experience that individuals get on any device, on the couch watching TV." That is hard to pull off when you're using one of the more traditional SIS systems. There's no way to streamline access. Another issue is that a much larger population of students is using mobile devices. When they research things, they do it on their phone or tablet. And if you go into a system that was at its prime in the early 2000s, you're not going to get the most mobile-friendly experience.
One thing that set Destiny One apart even further was the prospect of automating processes. We spent countless hours trying to develop manual strategies to reach out to student populations, to figure out what we wanted to communicate to them. And the fact that Destiny One has smart shopping cart communication that can be automated gives us the ability to recognize that a student visited a particular class three times and that maybe we should contact them and give them more information about it. Being able to pull together those kinds of data and automate some of those processes really drew us in.
Evo: What are the similarities that you see between the way that a prospective noncredit student looks for education and the way that they engage in their online shopping?
JM: That's a tough one. So, I'm going to split that question into two parts: how Amazon-like the process of onboarding and registration should be, versus how Amazon-like the learning experience should be.
The onboarding process, in my opinion, should be as streamlined as any sophisticated online shopping opportunity is. When I go to a really good online merchant's website, I have many ways to investigate what I want to buy—perhaps many photos, sometimes a 3D view of whatever you're looking at, just a ton of additional information that I can extract. And it's really easy to add it to my cart and buy it. Students need to be able to explore and then very quickly make the decision to register.
Roughly 50% of applicants to California community colleges never register for a single class. That's harrowing, right? A lot of potential students never end up taking a class. Some might sign up to get the .edu email address for discounts and things like that, but that can't account for that many, right? So, it's really incumbent upon us to make the entry process as streamlined as possible, while understanding that we have to collect a lot of data on students. We're a public institution–we have an obligation to be able to report on who we're serving and how we're serving them.
As far as the learning experience, I don't think there's the same need for us to streamline, except to remove clutter. If there are unnecessary steps or roadblocks, systems like Canvas do a really good job of minimizing them. Other learning management systems are far more complex. Technology is there to clean the path for students, so they can focus on learning.
We have many opportunities for students across the spectrum of professional experience, so we need to make them easily accessible for everyone. We need to make it easy for a students on the fence who don't know which way they're going to fall. We've got to make sure they fall towards education. Then, we have a more wiggle room to work with them on an ongoing basis. But that first impression means so much. If you don't have it right, people will give up and either go somewhere else or, even worse, just won't pursue their education.
Evo: What role do you expect Destiny One to play in helping push them in the right direction while delivering a first impression that speaks to the character and brand of the college?
JM: One goes back to automating processes. If Destiny One realizes that a student has been poking around at a part of the system and seems really interested in it, we need the system to be smart enough to contact that student and say, "Hey, there are these opportunities," or at least to contact us and say, "Here's a list of 20 people you might want to reach out to."
Part of the reason I signed up for one of my graduate programs had to do with the fact that a particular institution continued to reach out to me. I looked around on the website, expressed interest, and they didn't let me go. Almost to the point of annoyance. They made sure I had all my questions answered. And ultimately, I persevered and signed up for the program. I don't know if that would've otherwise happened. I might've used the excuse we all use: "Now is not the right time. I may revisit this next year." But they really helped to make sure it happened now.
If Destiny One can tie us to that data and hopefully automate some of those communications, it can make a big difference in the student feeling that somebody is at least paying attention to their journey.
Evo: Is there anything you'd like to add about these early stages of delivering that high-end customer experience, and why Destiny One seemed like a good tool to support that effort?
JM: I'll just say we're really excited. I know that we're the first California community college to use Destiny One as a solution for our fee-based learning programs. And that type of partnership is win-win because Modern Campus is then interested in improving the product to adapt to the marketplace of students we serve.
And we're counting on the technology and expertise of Destiny One to bring us to a new level.
To learn about how MiraCosta College is using Destiny One, click here.
This interview was edited for length and clarity.
Disclaimer: Embedded links in articles don't represent author endorsement, but aim to provide readers with additional context and service.
Author Perspective: Administrator
You Might Also Like