Does Student Centricity Need to Be Balanced With Staff Centricity?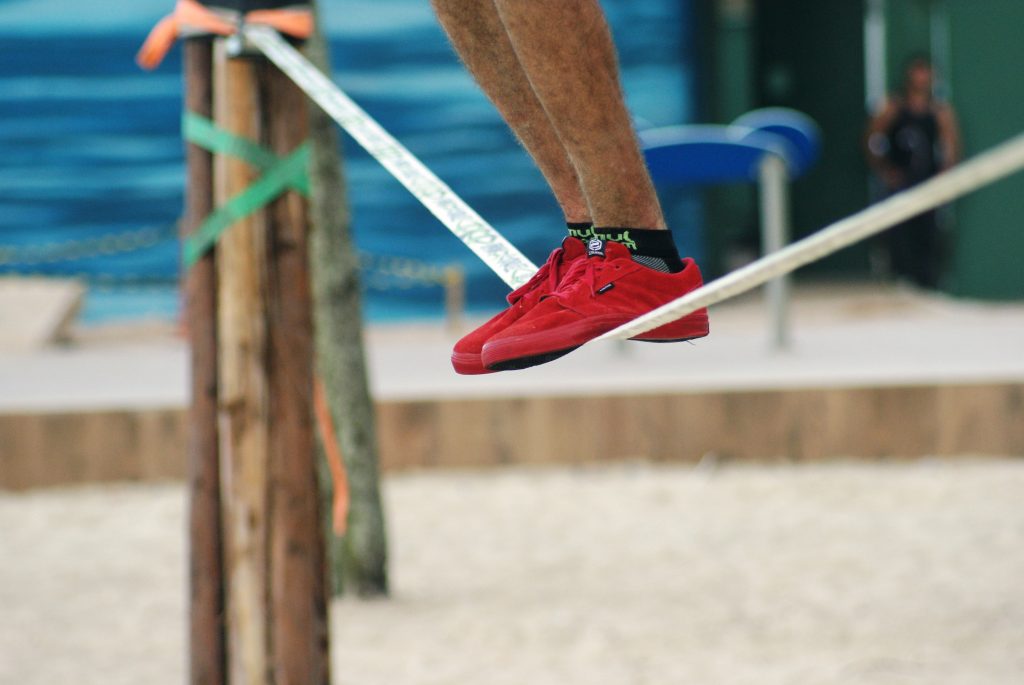 In an effort to make education—and educating—an easier undertaking for all, student and faculty centricity need to be at the center of the conversation. Students need to be given the programming that will help them get a job out of school, while staff need the tools, resources and support to give the students that very programming.
The EvoLLLution (Evo): How has technology expanded the registrar's role?
Amanda Steele-Middleton (ASM): Technology is putting more options to support students, faculty and staff at our fingertips. We're still in the information age. Everyone expects information right when we want it or need it. I'm not immune to that. I expect that when I go to the bank or make a call to a contractor, I can track the progress of things—my information and data processes—in real time. It's efficient. At the university, the registrar's office is the hub for that information. We're in a position to consider how we use technology to support both the end user processes as well as data access and management.
Registrar's offices used to have a single intake point for information and data flow but now has multiple data intake points and multiple processes to move that data between systems. Technology is offering an expanse of innovative opportunities to serve our students but also complicating the work we do to manage, use, move, store and keep that data private.
In a prior EvoLLLution interview with Rodney Parks, the university registrar and assistant Vice-President at Elon University, he said that he often equates a modern registrar's office to an IT division more than a traditional processing office. I certainly agree with this sentiment and know of at least a few cases where this transition is reflected in the organization chart, with the registrar's office reporting to a Chief Information Officer instead of the traditional reporting lines to academic affairs or enrollment management. A reorganization like this occurred at the institution I served prior to my transition to the University of Delaware
Evo: Why is now the time to be having these conversations?
ASM: In any industry, it's important to understand the changing landscape of what we do and how we deliver services. Anticipating what the future registrar's office will look like and what the university will need the registrar's office to be able to do will inform how we develop and hire leaders and teams and prepare them to meet those needs. It's an ongoing conversation that will depend on how the university's needs and stakeholder expectations evolve. What we need our people to do will drive the resources—human and financial—we need to ensure our teams can keep pace with the students, faculty and staff expect. This means investing in our team's development and, in many cases, reviewing job descriptions and requirements, so we're making hiring decisions based on current and anticipated needs and not simply replacing the traditional roles of the past. UD is a student-centric university, but I'm also an employee-centric person. While we may focus on student centricity, it's really important to also think about how what we do impacts employees' on-campus experience.
Evo: How do leaders strike a balance between delivering the best possible experience to students, faculty and staff alike?
ASM: We talk to them a lot. We're constantly listening and looking at data. When I arrived at UD (just prior to the pandemic), one of the first challenges I faced was how we were using our LMS (learning management system). The LMS is designed to facilitate the learning process. It has a huge impact on students, but it also has a huge impact on faculty. Decisions made during implementation and subsequent evaluation may satisfy students but be a giant headache for faculty. We wanted to make sure student data remained FERPA-compliant but also consider how we could help faculty streamline course content setup and delivery, particularly for multiple sections of the same course. We considered how to maximize the use of LMS technology, while still maintaining the privacy we want (and are required to offer the student).
Evo: Are there any other ways in which tech is automating parts of the job that were done manually?
ASM: In the registrar's office, we continue to work toward automating manual processes. We've transitioned from paper to web forms. Now we're looking at webforms that can be processed "automagically"—eliminating manual processing where we can and pushing data into our SIS. One example of this is a form that collects changes in a student's expected graduation term. Hundreds of these are changed every term by a person. When the electronic form is completed, a staff member receives this electronic form, then they're manually going into our SIS to update the information. This is a process that does not require an approval or review once it gets to the registrar's office. There is no value-added from the registrar's office other than data entry. It takes a tremendous amount of time, and automating updates from the electronic form to our SIS allows us to shift effort to other tasks. There's no shortage of new initiatives, and without exponentially growing the size of the team, automation is a way for us to balance workloads to shift capacity and take on some new initiatives.
Automation also helps us deliver services and data to the end user in a timelier manner. Something like an expected graduation term may be important to an advisor who needs that information updated quickly to prepare for a meeting with a student or to communicate with graduating students. Moving information into the necessary user's hands quickly is one of our more critical functions.
Evo: Are there any areas in which the registrar's office is involved now that it wasn't previously?
ASM: The things that come to my mind are compliance, data security, project management, software evaluation, reporting and analytics. Some of the technology-related roles we might not expect from a registrar's office.
Have we mastered them all? No.
But there's a growing number of experts in these areas in the registrar's office. And even when we're not experts, having knowledge in these areas has become imperative to our understanding and our ability to innovate and help deliver solutions to our campus.
Evo: How can registrars take on these additional roles as seamlessly as possible without interrupting their other daily tasks?
ASM: It's not about becoming the expert but knowing enough to know whom to connect on campus, so when we're, for example, looking at collaborating with a new vendor or implementing a new solution, we can engage stakeholders in the conversation to help uncover implementation challenges or discuss in-house alternatives. Registrars already know the data, student data compliance requirements (FERPA), and data processes. The next evolution of that knowledge is to understand the role data security plays in these conversations and improve our ability to use data to inform the institution.
Evo: What can an institution do to be more student-centric in its daily operations?
ASM: I have the humility to admit that I have not mastered this, but I am constantly trying to incorporate more direct student feedback into process design and solution identification. Whether an institution engages an official student advisory group or collects student feedback in a less official manner, getting direct student direct feedback instead of relying on our team's anecdotal examples should drive decision-making. We should be asking questions in the design process like, "Are we using terminology that most students understand?", "Is attaching a document necessary?", "Have we developed this so a student can easily do this process from their phone or computer?" and "Are there unnecessary barriers in the process?".
For UD, we want to focus on how we help a student accomplish a task online. That doesn't mean we don't want to see them in person, but how can we help them be efficient? Think of walking between classes and, instead of carving out time to visit the registrar's office, they're using a chat to ask a question or submitting a form they need filled out through our secure platform to collect that information. Don't guess—use the data and don't be afraid to ask students.
Evo: And is that similar for faculty?
ASM: It really is. We engage with several groups on campus to review processes and policies. Sometimes we'll initiate the conversation, and sometimes they'll come to us. Remember the LMS review process I shared earlier? We (the registrar's office) were focused on data security and FERPA compliance. In that process, however, we learned a great deal about aspects of the software that were important to faculty instructional delivery and given consideration as we redesigned the process. It would've been very easy for us to make decisions for our LMS functions to meet our security goals that had unintended consequences for faculty and ultimately for the student learning experience. Through collaboration, we were able to identify mechanisms to achieve our data security goals while minimizing the adverse impact on faculty and students.
Evo: Is there anything you would just like to add about the registrar's office and how it's changing?
ASM: Given the pandemic response and my focus and my passion as of late, I would be remiss if I didn't address how shifts in technology have impacted the registrar's office's work and team. Much of our work is now deliverable through technology, which allows the UD registrar team to enjoy a better work-life balance, with the ability to work remotely 60 to 80% of the week. This wouldn't have been achievable if we were still a predominantly paper-driven, in-person service delivery unit. The academic side of me definitely knows that we have to continue to collect data and assess the success of this new landscape. But anecdotally, I can tell you that, because we are so good at leveraging technology, our students', faculty and staff needs are being met and our team retention is very high. We're able to continue offering flexibility for when and how they complete their work, and now also where they complete their work. And as a working mom, I'm happy to provide our team the flexibility and the space to let them achieve their greatest outcomes. Certainly, we'll keep listening for feedback from faculty, from staff and from students to make sure we're continuing to meet university needs, but it's been very energizing to collaborate with a great team and allowed us to retain virtual services and support virtual work. I'm really excited to continue to support hybrid work schedules for all our team members.
This interview was edited for length and clarity.
You Might Also Like