Access and Fiscal Responsibility: Balancing Key Priorities in Continuing Ed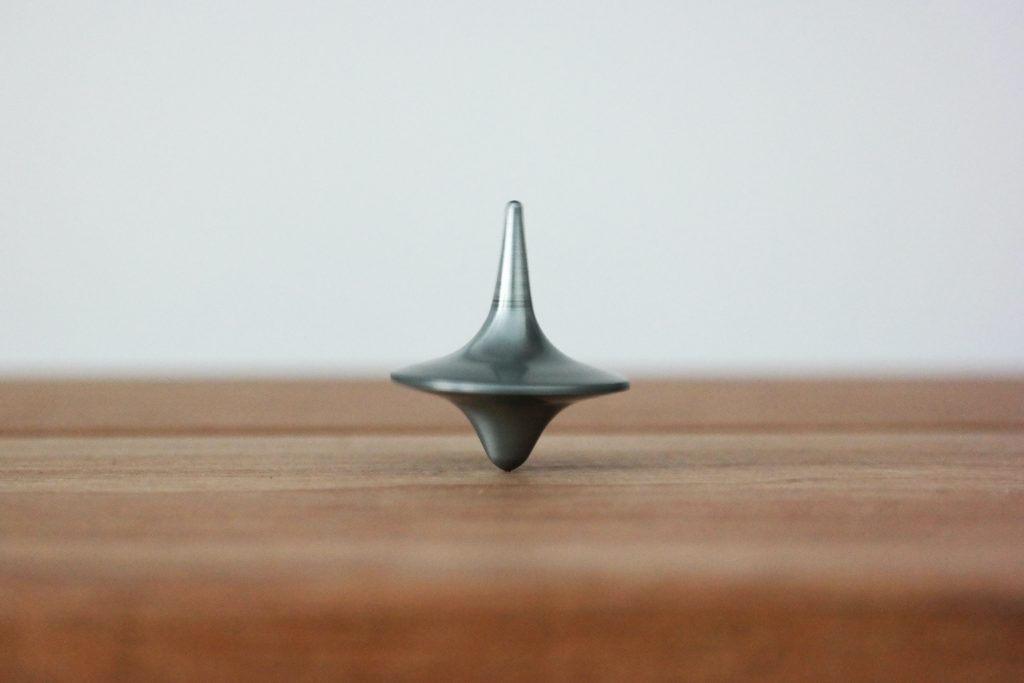 Continuing, Professional, Workforce and Online Education divisions walk a challenging line. On the one hand, these units are responsible for being revenue neutral, and in many cases revenue generating. They are a business driver for their respective institutions. On the other hand, these units have a responsibility to expand institutional access to historically under-served communities with programming that's often illegible for financial aid. In this interview, we explore how leaders in this space navigate the divide, and discuss areas that are driving growth for future-oriented CE units.
The EvoLLLution (Evo): Where do you see Continuing Ed expanding and growing the most over the next five years?
Sheila LeBlanc (SL): There are so many places for Continuing Education schools to grow. It's a question of what building blocks exist in your unit and what is happening in your institutional and regional context—your environmental scan. Here at the University of Calgary, we're seeing growth emerging in international enrollment across a number of program areas. And domestically, we've seen and expect to continue to see a rise in demand for digital skills and tailored corporate training programs in the years ahead.
Canada is a highly desirable destination for international students. After a couple difficult COVID years, we're seeing increases in international student demand bounce back. Our English language school is having the strongest fall term ever, particularly in the shorter, semester-based program. Our longer, English for Academic Purposes program, which provides pathways and conditional acceptance into undergrad and grad school, is also picking up. UCalgary has a relatively low percentage of international undergraduate students, and we're part of an institutional-wide initiative to grow those numbers. We help very bright, academically prepared international students join our degree programs by providing English language training and other academic preparation pathways. For example, some countries don't offer the secondary school equivalents of our Grade 12 math prerequisite course—again, pathways into degree programs for high-potential students.
We've also launched a few international professional programs this fall, and enrollment is very strong. Seats are filling faster than we can recruit instructors, plan for and put up these sections! Our international professional programs are a blend of a few of our highest-demand noncredit professional development certificates, aligned to professional body designation requirements and aligned to demand in our job market. As these students are eligible to work in Canada while studying, we also provide social, cultural and career acculturation workshops.
Workforce development programming, often in the form of microcredentials and particularly in the area of digital skills, have been growing too. We've seen significant amounts of provincial and federal funding become available for short-duration workforce-aligned training programs. Our Continuing Education team has successfully received funding in this area and successfully partnered with faculty to build a number of high-skill short-duration programs as well.
We'll continue to grow partnerships with both government funders and faculty in the years ahead. As we move toward the center of our institutions, I'm spending a lot of time thinking about the central capability center we are growing and how to effectively partner with faculty to put knowledge mobilization and knowledge translation projects into practice. Building training to support the deployment of new discoveries, which is really at the heart of a research-intensive university and not something we've done very closely with faculty in the past, but the opportunity and the value of doing so are there. By combining our capabilities and knowledge of the mid-career and adult learner with their big ideas and new discoveries, we have lots of opportunities to generate wide-range impact.
Finally, we're starting to see individual employers invest in employee development again. However, the trend seems to be focused on learning tailored for their organization and their workforce, not just funding to attend our open enrollment programming. To serve these needs, we need to build more of a consulting and long-term partnership with corporate clients. It entails working with the organizations' HR and leadership team to identify skill development priorities and building learning programs together, often leveraging a combination of their existing in-house training materials and resources combined with tailored programs from our offerings blended into a unique program plan for that specific client.
Evo: How have you seen your own division's role change with the broader shift to adopting online and hybrid approaches to teaching and learning?
SL: UCalgary doesn't have a central team that supports faculty members to create online learning. We have a very strong teaching and learning team that supports faculty development, teaching faculty to develop their own online course and build their online teaching skills but not a team of instructional designers, education technologists, videographers, editors, etc. that works as a team with faculty members to build high-quality online learning courses efficiently and consistently.
That gap has become more apparent recently, and our Continuing Education teaching and learning team has been stepping up to provide those supports for some faculty projects. We're starting to become more of an academic development and delivery partner, as well as a department that offers our own programs and programming.
We're offering those things up as a capability center, as a service to our faculty partners to say, "We can help you develop online courses. We can help you think about videography and ways to package learning for the adult learner." It's really been changing our relationship with the academy.
Evo: How have you seen students' needs shift over the past few years, in terms of what they're looking for from the Continuing Ed unit?
SL: Historically, Continuing Education students, particularly in universities, were there for part-time upskilling. They were typically working full time, taking a course or two part time and may or may not have been working toward completing a certificate or program. They came to us to acquire specific knowledge, skills or abilities they needed to grow within their existing job or to move into a desired future role.
Now, we're building and delivering full-time immersive programs. Learners in full-time programs are looking for a much more robust set of student services and supports. Career changers, international professional students, displaced professionals, etc. all come with different student needs. The shifts in learner audiences are pushing us to rethink what wraparound supports and services are needed going forward, and it's clear we need to provide very different experiences than we did in the past.
Particularly, we're seeing the need for career services, work-integrated learning placements and financial supports—all areas that weren't important for the typical part-time employed learner. Some provinces are starting to offer student funding and bursaries for alternative credentials/noncredit short-duration programming; however, it's not readily available to all students or programs. We're even seeing some sponsorship and philanthropy gifts targeting Continuing Education learners, which is a wonderful shift. For example, we've had strong sponsorship support from Microsoft and RBC to offer digital skills training for students, staff and the public at large.
Evo: How do you position the division to stand out when the opportunity for that kind of funding arises?
SL: It really is a new game—a whole new set of funding opportunities—for professional Continuing Education programs. First, we have to put our hand up to be considered for these opportunities, and many of the funding opportunities require proposals in response to RFPs. Honestly, that's not a minor undertaking. It requires a lot of work that we've done much of in the past. We're now actively monitoring for these opportunities and building a team with bid-response skills. So that's one thing: You need to invest in writing and submitting proposals.
Second, winning those training development and delivery grants requires demonstrating your capabilities and your willingness to be flexible. We've been told time and time again that there is a mismatch between the skills postsecondary institutions teach and the ones employers are looking for.
To win, we need evidence that we take direction from and adapt to what employers want. And we need to be financially competitive. For us, what's been important is accepting that we're learning and that our first projects weren't as financially lucrative as we would like. However, through our first few projects, we expanded and continue to expand our portfolio of capabilities. We're also building credibility and relationships with funders and employers—building trust that we're a capable partner, one that can figure out how to get things done.
Bottom line: You know you're successfully standing out when funders and potential partners come to you as thought partners, when they are thinking about what to include in their RFPs and when they are reaching out to encourage you to apply on their RFPs. That's when you're winning!
Evo: Shifting to the corporate partnership space, in which industries are you seeing the most need, the most opportunity for partnerships with Continuing Ed?
SL: Tech is a common thread, but I wouldn't really call tech an industry. With digital disruption in all fields of practice, it's an underlying pillar within every industry. We've built a strategic partnership with Microsoft and are the first university in Canada to become a Microsoft global training provider. That happened early this year. We've had thousands of enrollments in Microsoft programs in the last year. A whole suite of technical skills is in demand across a wide range of industries.
Somewhat interrelated, we also see significant partnership opportunities in healthcare. Technology and learnings from COVID about remote health support are changing many areas of healthcare practice.
To support some of these changes, we're working with health authorities and piloting projects with our medical school, nursing faculty and others. For example, one of our researchers developed wearable tech to better understand the movement of individuals with neurological degenerative diseases such as Parkinson's or MS. We're partnering to build training programs that teach physiotherapists and other health practitioners how to use new technology to improve remote patient treatment.
Evo: When we think about this as the CE unit's shape-shifting role, it's not just having a catalog that you can either access or not. It's about being a partner and dedicating staff time and energy to that, being able to focus on relationship development. These things are so important when it comes to standing out as a preferred training provider for the largest corporation on earth.
SL: Exactly! And that's what we hope to continue to grow and do. But finances matter in a Continuing Education unit, and they become both an opportunity and a barrier. To innovate and take calculated risks, you need some investment dollars to be able to say, "I need to invest strategically in some areas that maybe aren't going to return immediately."
To be successful, we need to have a business mode that allows us to think about the various learning portfolios we can build, to plan further down the line than the current fiscal year and to retain strategic investment funds that enable Continuing Education leadership to be nimble and strategically opportunistic in a quick-moving market.
I have had the good fortune of building those strategic investment funds over years and received support from my executive leadership that allows me to retain some earnings. This is also important as we strive to become long-term partners in our work with underrepresented and equity-deserving communities. It takes time to build trust. It takes time and investment to learn and build understanding on our end about what the needs and the gaps are.
This interview was edited for length and clarity.
Author Perspective: Administrator
You Might Also Like