Sharing Expertise to Make the Bridging Program a Reality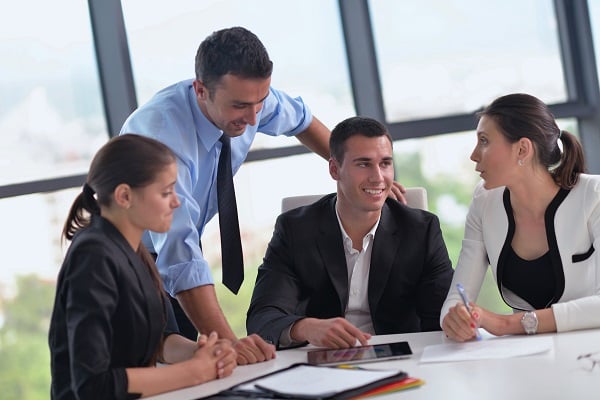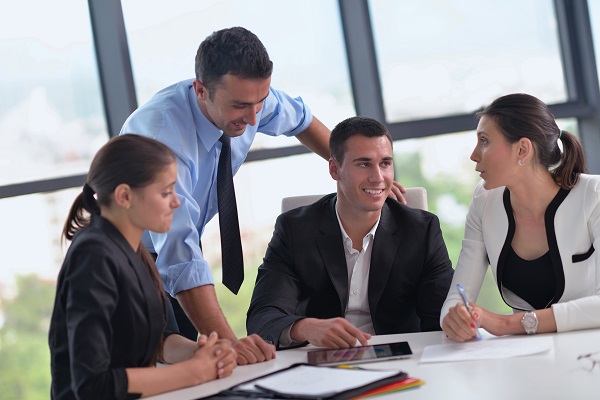 Durham College (DC) is a proud supporter of higher learning, and participates in many educational collaborations to enhance teaching and learning for students worldwide. In recent years, the college has had opportunities to expand its scope to include high-quality, consultative, results-driven training that supports postsecondary institutions across the globe in building capacity for academic advancement.
Through fostering international partnerships in countries such as India, Barbados and Peru, the college has become skilled at working collaboratively across great distances to achieve a shared goal. So when we had the chance to bring our ability to facilitate long-distance collaboration and leadership in modernizing postsecondary training home to Ontario, we jumped at the chance.
As the need for a skilled labour pool continues to emerge in the north part of the province, local postsecondary institutions must have the capacity to meet the academic needs of a more knowledge-based economy. DC is proud to partner with Algoma University and Northern College on the development of a unique online Bachelor of Computer Science bridging program that will enable students to move seamlessly from diploma to degree without stepping foot in a classroom.
Strategic Support
As the old proverb goes, give a man a fish, and you feed him for a day; teach a man to fish, and you feed him for a lifetime.
One of DC's roles in the development of this innovative program is to support Algoma University and Northern College in building the capacity for a comprehensive online system. This affords the northern institutions the autonomy to customize a process that suits their unique demographic, while receiving practical takeaways in project management, development processes, best practices, knowledge sharing and tactical initiatives.
Much of the training, ongoing mentorship and coaching provided by DC will be offered online, which truly supports the concept of online learning. However, some onsite visits are also scheduled in order to support, monitor and evaluate progress and to ensure the change management projects are well positioned for successful implementation. This blended approach is intended to foster a greater sense of independence for Algoma University and Northern College, while enabling project members to cultivate a strong working relationship and work cohesively as a team.
Unleashing DC's Creative Capacity
While some stigma associated with online learning remains, including the false impression that it is easier than or sub-par to a standard classroom learning experience, using the right tools, such as practical, hands-on learning applications, can provide students with an excellent online education and—for many—a new way of life.
As a college committed to ensuring that the student experience comes first, DC understands that a meaningful learning experience can come in a variety of forms and should be flexible to accommodate a student's lifestyle. Online learning provides students with the opportunity to learn what they want, when and where they want, and the college has worked very hard to develop exceptional online learning opportunities to meet those needs.
In addition to the training piece, the DC team is also tasked with building innovative multimedia applications that will engage students in their courses through interactive online learning objects such as drag and drops, case studies, video production, graphics, charts, interactive quizzes, practice tests and simulations—you name it, the DC team is likely developing it!
DC's objective is to provide real-world applications that give students both an academic understanding of their program and vital critical thinking and transferable skills. For example, the college has created several simulation tools that allow online students to receive an experience similar to one found in a classroom. One such tool is a virtual ventilator that allows nursing students to work with a virtual patient. Through the online tool, students can see how the patient responds to the changing settings on the ventilator, which creates a true experience through cause and effect.
Simulations do not have to be costly, but they do have to put the user in the right context so they can work through a case study and see how results differ based on a variety of approaches to the problem.
Collaboration is Key
While each postsecondary institution has its individual goals and agenda, collaboration among colleges and universities is an essential component of providing high-quality education in Ontario. Working together also affords postsecondary institutions the opportunity to evolve their scope of expertise and grow their ability to innovate. After all, each market is unique and must customize their offerings to suit their students and local economy.
DC eagerly accepted this challenge to put the skills, knowledge and experience of its people to the test. We are committed to working with Algoma University and Northern College in the development of an exceptional online learning model that will add value to education for students in the north and act as another step to enhancing the future of learning for all students.
This is the final installment in a three-part series by the leaders of the schools involved in this collaboration—Northern College, Algoma University and Durham College. Over the course of the series, each institution discusses their role in the program and its expected impact on their students and their region. You can see the first installment by Northern College's Audrey Penner here and the second installment by Algoma University's Dawn White here.
Author Perspective: Administrator
Author Perspective: Community College
You Might Also Like