Massive Mission Match: A Simple Modern Learner Revolution Manifesto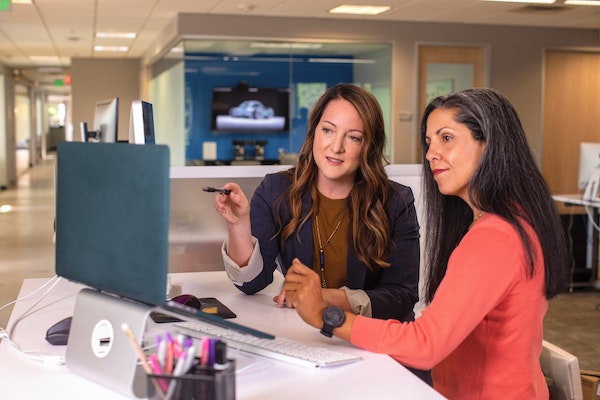 The age of the modern learner is here and most colleges and universities—non-Ivy league schools or those not in the ranks of well-funded elite research institutions—will either transform to meet the needs of these learners and the employers who seek to hire them or face certain obsolescence.
What follows is my proposal for a simple playbook, or manifesto, for how higher education institutions, non-profit organizations, individual donors or mission champions, local and federal government, and for-profit companies might collaborate to support the new modern learner.
The rise of the modern learner
What is a modern learner? Modern Campus positions modern learners as the principals of the student-first revolution with the following six key characteristics and needs:
Constant upskilling
Digital first
Three-year job changes
Coaching & guidance
60-plus-year careers
New learning models
Strada Education Network outlines five integrated requirements for learners of today and tomorrow to succeed:
Transparent hiring practices which value skills learned from a job, not just a classroom
Targeted education and training options
Wraparound supports to help learners with their personal responsibilities
Resources and tools to navigate complex education and work systems
Options that integrate learning and working
The modern learner is a lifelong learner who demands seamless, flexible, affordable, and supported coordination between higher education learning opportunities and work training.
Clear demand for skills training
Surveys and studies conducted during the past several years conclusively show that employers in most business sectors seek new employees with specific skills linked to new technologies and industry changes and want existing employees to learn these new skills. A 2020 World Economic Forum report based on a survey of 15 industry clusters in 26 countries representing 7.7 million employees worldwide found that "on average, employers expect to offer reskilling and upskilling to just over 70% of their employees by 2025." A 2020 McKinsey & Company survey found that "nearly nine in ten executives and managers say their organizations either face skill gaps already or expect gaps to develop within the next five years" and "87% say they either are experiencing gaps now or expect them within a few years."
The massive mission match imperative
Global demand for reskilling and upskilling across industries is clear, but how we respond to this demand will impact not only the speed at which skills training ramps up in the short-term but also the long-term returns on investment and the related perceptions of the value delivered.
Transforming higher education to meet the jobs skill training the modern learner needs will require collaboration. It is no coincidence that collaboration is one of the eight most in-demand, universal 21st century skills identified by the Education Design Lab after working with 20 colleges and 60 employers.
What kind of collaboration, and between what entities?
We can think about this question from several key perspectives: scope, alignment, and synergy. A useful mnemonic formulation might be M3: Massive Mission Match.
Massive: Transforming higher education to meet the needs of modern learners is a huge long-term challenge that will require all-hands-on-deck massive collaboration from as many mission-aligned entities as possible as quickly as possible. Higher education institutions, non-profit organizations, local and federal government, for-profit companies, and what Strada Education Network and Lumina Foundation refer to in a 2020 report as "intermediaries" or "bridge-builders" must join forces to create new forms of value to drive support for lifetime learners and the skills needs of employers.
Mission: At present there are increasing numbers of players from technology companies to non-profit service organizations to for-profit product and service providers piling into the learn-to-earn space. But meaningful collaboration to support the modern learner will require alignment of purpose and mission to build and support strategic equitable alliances between colleges and universities, lifetime learners, employers with skills needs, and various intermediaries.
Match: Effective collaboration will require creative What if? thinking between entities aligned with the modern learner support mission to leverage and find strategic fit between different products, services, focus areas, and strengths. A healthy modern learner ecosystem requires curiosity, trust, transparency, vision, and strategic risk-taking among all mission-aligned players.
Example: Collaboration opportunity matrix for three modern learner actors
Let's look at three early players in the modern learner ecosystem who are clearly aligned with the modern learner support mission but who bring value to the effort in both different and similar ways. How might these three entities engage with each other to cooperate more fully to leverage products and services and shared partner networks and alliances toward the mission of serving modern learners?
Notes on organizations listed in the matrix below:
CAEL is a 501(c)(3) national non-profit organization "working to improve education-to-career pathways for adult learners."
Credly is a privately held for-profit digital credential network provider.
Education Design Lab is a 501(c)(3) non-profit that supports organizations "to respond to the changing needs of learners and employers."
Modern Campus is a privately held for-profit lifetime learner products and services provider.
Strada Education Network is a 501(c)(3) non-profit organization "forging clearer and more purposeful pathways between education and employment."
The natural world offers unlimited examples of how differences both within and between species make possible various forms of mutually beneficial collaboration both simple and complex. We need to be inspired by the urgency of supporting the equitable success of modern learners to collaborate in massively and synergistic ways.
Disclaimer: Embedded links in articles don't represent author endorsement, but aim to provide readers with additional context and service.
Sources
Modern Campus, "Meet the Modern Learner"
Strada Education Network, "Building a Learner-Centered Ecosystem"
World Economic Forum, "The Future of Jobs Report 2020"
McKinsey & Company, "Beyond Hiring: How Companies are Reskilling to Address Talent Gaps"
Education Design Lab, "The Lab's 21st Century Skills Micro-Credentials"
Strada Education Network and Lumina Foundation, "Bridge Builders: How Intermediaries Can Connect Education andWork in a Postpandemic World"
You Might Also Like