Increasing Value Through Certification and Degree Pathways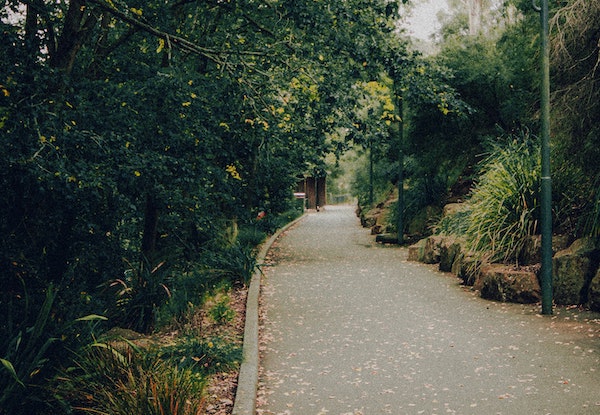 C+D Pathways Support Learner Persistence, Employment and Wages
Certification and degree (C+D) pathways offer higher education institutions an affordable, scalable approach to align degree programs with industry needs. And they offer students the analytical skills they need to be lifelong learners (degree) as well as the technical skills they need to immediately contribute as professionals (certification). C+D pathways meet learners' clear desire to pursue a degree along credentialing pathways that lead to good jobs. These pathways have the potential to benefit all learners because it is a broadly applicable, scalable approach to aligning bachelor's degrees in any academic discipline with industry-relevant competencies.
The practice of embedding industry credentials into degree programs is a common practice at community colleges. "Embedding" refers to a college's alignment of its degree curriculum with an industry credential (these pathways can also be referred to as stackable credentials, although that term does not always imply C+D pathways). Particularly at the community college level, there have been multiple research efforts to understand the impact of stackable credentials on persistence and retention for career and technical education. One study examining short-term credentials embedded in associate degree programs found that these short-term credentials had positive impacts on retention and degree completion (Giani, 2017). However, it also showed noticeable racial disparities in those impacts, likely due to some learners earning short-term credentials with low labor market value. The authors also acknowledged that the length of the study may have resulted in an underreporting of the impact of short-term credentials, as many students were still enrolled and seeking their degree when the study period ended. Another study showed that adults in stacked credential pathways were ten times more likely to earn a first credential, to earn more than one credential and to improve their likelihood of employment post completion (Valentine, 2019).
While C+D pathways are not as common in four-year degree program, interest in implementing this pathway is growing. Previously, most C+D pathways at universities have been implemented in a single department, involving a single degree program and certification. More recently, universities such as Western Governors University (WGU) and BYU-Pathway Worldwide have each launched multiple programs in which students can earn certificates or industry certifications as part of their four-year degree pathways. Thus far, the results seem promising. WGU notes increased persistence toward graduation for students in their information technology (IT) program who have first earned a certification. At BYU-Pathway Worldwide, this approach has been associated with a 20% increase in student retention (Marcus, 2020). These examples demonstrate the positive impact of earning a certification or certification on persistence, retention and graduation rates for learners in baccalaureate programs.
Certifications are an ideal credential to stack along degrees for multiple reasons. First, ccertifications are distinct from other credentials primarily because they are awarded after an individual demonstrates a set of skills—generally by passing an assessment and/or other review of their professional accomplishments. They are complementary to degrees, which provide general career skills and some subject matter expertise. Furthermore, because certifications are awarded and tracked by certification bodies—typically nonprofit organizations, professional associations, industry/trade organizations or businesses—they provide evidence of independent validation of competencies.
Second, there is a significant body of research suggesting that certifications enhance the labor market outcomes of those who earn them based on high-quality federal government survey data (Ewert, 2014; Gittleman, 2014; Albert, 2017; Cronen, 2018). Certification has also been shown to have fewer tangible benefits, including markers that impact productivity and career success (Trice, 1993; Sechrist, 2006; Weber, 2006; Lester, 2011). Additionally, large surveys of employers also show that industry certifications are preferred during the hiring process (Ricci, 2012); for example in IT, 93% of employers found certifications to be valuable (CompTIA, 2014).
And More…
As detailed above, research on C+D pathways suggests that they positively impact student persistence, employment and wages. These benefits will likely be provided on a faster time frame and at a lower expense than if the two credentials were pursued independently. However, there are also other tangible benefits for learners who earn these two credentials using this pathway.
First, C+D pathways ensure that learners are exploring career pathways early in their learning experiences. Because certifications are closely aligned with occupations, selecting a certification to pursue requires learners to consider their employment opportunities and how different certifications can support their goals.
C+D pathway learners may also better articulate the skills they have gained from each credential. Certifications typically publicly list the knowledge, skills, and abilities their holders have been determined to have. When a certification is embedded into a degree program's curriculum, it may also provide learners with an increased understanding of how their academic coursework applies to a job or career, as the C+D pathway would also provide transparency into which competences relevant to the certification each course addresses.
Furthermore, because a chosen certification in a C+D pathway may or may not directly relate to a degree program, C+D pathways allow learners to gain skills that complement their academic disciplines. For example, a Spanish major interested in working with people could earn a certification to be a medical interpreter; a music major who enjoys problem solving and creative thinking could add a cybersecurity certification; or a biology major interested in medicine and working with diagnostic instrumentation could earn a certification to become a medical lab professional. Each of these examples shows how learners can use C+D pathways to explore careers beyond those typical in their academic disciplines.
Particularly for Non-Traditional Learners
C+D pathways may particularly benefit non-traditional learners, who are often underserved at traditional universities. While definitions vary, non-traditional students tend to have one or more of the following characteristics: being independent for financial aid purposes, having one or more dependents, being a single caregiver, lacking a traditional high school diploma, delaying postsecondary enrollment, attending school part time and retaining full-time employment (Choy, 2002; Horn, 1996; Kim, 2002; Taniguchi, 2005; Brock, 2010). Non-traditional students want workforce-relevant educational pathways. In a 2003 National Center for Educational Statistics (NCES) report, a majority of non-traditional students saw themselves as workers first and students second (NCES, 2003), and only 18% of non-traditional students were not working while enrolled (Berker, 2003). According to a 2003 NCES report, nontraditional students account for 73% of students enrolled in higher education. Non-traditional learners enroll at community colleges and private, for-profit institutions because these institutions typically offer flexibility and a curriculum aligned with their education goals. Unfortunately, these institutions also have the lowest graduation rates among higher education institutions.
C+D pathways offer non-traditional students the opportunity to enroll in a quality degree program with clear workforce relevance. By earning an industry-recognized credential first, they might benefit from holding a credential with labor market value while continuing to pursue their degree. C+D pathways may also offer these students a bridge to a four-year degree.
And Stop-Out Learners
According to an analysis by the National Student Clearinghouse Research Center on learners with some college, no degree (SCND) (Shapiro, 2019), 62% of these learners were 24 or older when they were last enrolled. Only 10% of SCND learners will re-enroll and earn their degree within five years, and the median length of stop-out time was five years. The other 90% will not earn a credentials from a higher education institution during that time, and 80% are not enrolled at any higher education institution. Part-time students (a subset of non-traditional learners) are more likely to stop-out of their studies (Rolfes, 2018).
C+D pathways support an underserved demographic—top-out learners—by providing them with an opportunity to earn an industry-recognized credential as they pursue their degree. If degree programs are aligned with certifications, particularly within courses that lack prerequisites, learners could enroll in those courses early in their studies. Within one or two semesters, learners could have covered the educational material needed for a certification. Even if they stop-out, these learners will have the ability to earn a certification and enter the job market with an industry-recognized credential. SCND learners who do not complete all the coursework to sit for a certification might be motivated to complete an online or self-directed course instead.
This certification might also provide SCND learners with the ability to enter a career field aligned with their career goals and return to pursue additional credentials as they advance.
C+D Pathways Also Support the Goals of Higher Education Institutions
C+D pathways provide a scalable approach to support three important goals within higher education institutions: supporting all learners' persistence in earning a degree, aligning degrees with industry-relevant competencies and transforming university structures to support lifelong learning.
First, C+D pathways are a flexible, broadly applicable and scalable approach to supporting learner persistence toward earning a degree These pathways can be implemented at many different types of universities, from research-intensive universities to community colleges. The studies with the outcomes noted above span multiple degree programs and institution types. Furthermore, C+D pathways can be implemented to support learners enrolled in nearly any discipline or degree program, as certifications span all industries and career stages. Therefore, any benefits to C+D pathways will be broadly applicable to all learners.
In a series of convenings hosted by Workcred, APLU and UPCEA, which brought together over 150 faculty members, industry professionals and certification body representatives, Workcred was able to find dozens of C+D pathways spanning multiple majors, departments and degree programs. Some of these are highlighted in the final report and show the flexibility of the C+D pathway approach.
Second, C+D pathways present higher education institutions with a scalable approach to align degrees with industry-relevant competencies. A 2017 study among 149 U.S. colleges and four-year institutions conducted by Lumina Foundation found that C+D Pathways helped colleges and universities align their curricula with prevailing industry standards. This is because quality certifications are developed in close partnership with national employers, including developing a detailed list of competencies relevant to an occupation. These competencies are updated regularly, typically every one to three years. Therefore, higher education institutions can feel confident that when they align curricula with certification competencies, their courses will address up-to-date industry standards.
This scalable alignment process will also lead to better alignment between workforce needs and degree programs, resulting in a more competitive workforce. As faculty develop their curricula for C+D pathways, they will offer learners a curriculum that is both academically rigorous and labor market-relevant. It also provides higher education institutions with a low-cost, scalable approach to improve the universities' responsiveness to employers' skills needs. Developing C+D pathways offers a systemic way to ensure employer-valued skills are embedded into degree programs.
Third, C+D pathways provide a scalable approach to transform university structures to support lifelong learning. As described above, C+D pathways meet the educational needs of all kinds of learners using a stackable credential model. By identifying a series of courses that could lead to a certification and offer credit toward a degree, higher education institutions provide a clear on-ramp and off-ramp for learners. This approach does not require significant restructuring of degree programs or the need for higher education institutions to invent new credentials of unknown value. Rather, it leverages the significant investments that certification bodies have made to create industry-valued credentials and allows their students to benefit from it. This stackable credential model might recruit new learners to enroll at higher education institutions, particularly if they develop more opportunities to count earned certifications as academic credit toward a degree.
For all these reasons, C+D pathways offer higher education institutions a sustainable and cost-effective way to better serve learners and broaden participation in degree pathways.
C+D Pathways Signal Work-Relevant Skills to Employers
C+D pathways provide employers with independent evidence of work-relevant competencies and a credential that supports continuous skills-updating. While there is clear evidence that employers favor individuals who have degrees, pairing a degree with a certification signals to employers that an individual has both a broad knowledge base and specific work-relevant skills. Further, certifications provide much more transparency than degrees on the skills that have been assessed to earn the credential, providing an employer with additional information about a potential employee's abilities.
Certifications can also signal to an employer that an individual values lifelong learning. Certifications are time-limited credentials and require recertification to maintain. Typically, this recertification requires passing a competency-based assessment or providing evidence of having completed professional development activities. To maintain their certification, individuals will have to continue to learn and update their skills. Particularly in occupations impacted by rapidly changing technologies, certification complements a degree, which is representative of an individual's knowledge at the time of attainment
Essential Elements for C+D Pathways
Although there is strong evidence for implementing and scaling C+D pathways, there continues to be a need to gather additional data to ensure they support positive outcomes for the learners who pursue them. One approach to examining outcomes, which is relevant to C+D pathways, has been proposed by Education Quality Outcomes Standards (EQOS). Their framework looks at five key metrics of quality assurance (learning, completion, placement, earnings and satisfaction), which are all relevant to C+D pathways.
As described earlier, selecting a quality certification to embed into a degree program will be central to metrics about learning, completion, placement and earnings. C+D pathways are also likely to support increased learner satisfaction for those seeking direct relevance to their education pathway and career goals. Furthermore, aligning certifications with degrees is potentially more affordable individually pursuing each, particularly in terms of time-to-completion for both credentials, also increasing learner satisfaction. Finally, C+D pathways provide learners with the flexibility to craft a pathway that supports their own individual career goals while pursuing a degree, which will also support learner satisfaction.
Conclusion
C+D pathways are a transformative approach to supporting postsecondary learners, and they can offer them greater value than earning only a degree can. These pathways also support important higher education goals and give employers a strong signal of an individual's work-relevant skills.
Disclaimer: Embedded links in articles don't represent author endorsement, but aim to provide readers with additional context and service.
You Might Also Like