Strategies for Creating "Manageable Piles": Focus on Financial Sustainability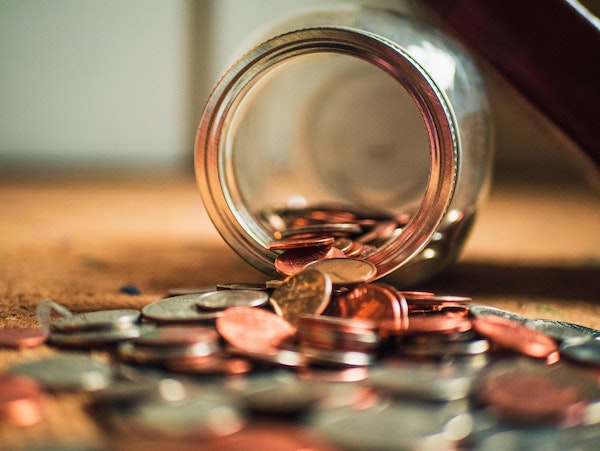 Presidents and university leaders have many activities and actions they need to measure and account for these days. COVID-19, demographics, social unrest and economic recession have only added to what hits the president's desk every day. We believe the president should attack the challenge by creating manageable piles. This article narrows the focus to the financial sustainability pile.
No Money, No Mission
As a former president, I used to tell faculty, "No, we are not a business per se, but no money, no mission." (I would also tell the Trustees: "No mission, no money.") This helps keep things in balance.
What data points/metrics should a president keep his/her eye on? Below is a small handful of critical internal measures that primarily use available data that exists on the shelf today, so that you can get information sooner rather than later to aid your decision-making.
Financial Sustainability Pile: On-the-Shelf Metrics
Since budget cuts won't be enough to solve most presidents' problems, here is a list of possible data points (including trends when possible) to review regularly that focus on financial sustainability. We've divided them into two categories: internal data points and metrics with benchmarks.
Internal Data Points
Return on Investment (ROI) on new or existing programs
This is a critical measure that is too seldom used. Small programs often have a high ROI because of low costs. During my tenure as president, we would not greenlight any new academic program without a thorough ROI analysis. Anthropology, for example, was a small but highly profitable program, which came as a surprise to many. But we had the ROI analysis to prove it and that put the issue to bed (once and for all).
Credit hours generated by department and school
Credit hours generated translates into tuition charged. Calculating the average credit hours generated in a department or school per faculty member gives insight into how faculty resources are being used. For example, a faculty member teaching multiple independent studies—a full load—generating a handful of credit hours is unlikely to pay for the one's salary.
Fall to spring retention by program and school
Why wait until next fall to know how many students are returning? Calculating a fall-to-spring retention rate by program and school allows you to see how many students are remaining in the pipeline to inform budget planning for the upcoming year.
Total marketing spend by semester
This is critical and often ignored. Of the institutions that spend a significant amount on marketing, most end up with good results. How much is your institution investing in marketing each semester?
Application yield by level and program
The corollary to marketing spending, of course, is, how many applications did we get, and how many students accepted our offer of admissions? Simply getting more applications does not mean more students will accept and enroll in programs with a high ROI.
Metrics with Benchmarks
It is important to note that most institutions severely underutilize annual federal reporting and accreditation data. These are rich sources of existing data with agreed upon definitions that are already completed in a report–and also allow institutions to benchmark themselves.
Total staff to student ratio
We are talking about a different but easily calculated metric than the student-to faculty-ratio. Rather, the staff-to-student ratio allows the institution to see the number of staff (non-faculty) that the institution employs each year and how that is changing over time. Is it tracking enrollment decline?
Graduation rates for first-time and transfer students
These are two different metrics that should be considered separately. And the good news is that IPEDS has been collecting these data in their IPEDS Outcome Measures survey for six years. So, not only are the data 'on the shelf,' but you can benchmark to other institutions and disaggregate your data by full-time and part-time, as well as Pell Grant and non-Pell Grant students.
Percent tuition subsidy
Try not to buy the freshman class. Sure, you can fill your freshmen class with offering a lot of scholarships. Is it sustainable? Students tend to stay when they have a good financial offer. Thus, it makes it difficult to get out from under those financial commitments for four years. In addition to analyzing internal trend data by class, tuition discounting data for benchmarking is available as well.
Net revenue by semester
Simply put, are you bringing in more dollars than are going out the door? This is a key component of the IPEDS Financial Health data points required of all institutions–effective April 2021. The data will be made public and available for benchmarking in fall 2021. IPEDS is the latest to join at least five other organizations that collect and/or evaluate institutional financial health.
Your Next Steps – Know the ROI of Your Data Strategy
Be careful not to create more work when pursuing clarity and insight. Instead, use what you've got, and add information and metrics to the list as time and skill permits.
What can also emerge from an effort like this is an institutional data strategy. Institutions collect immense amounts of data but seldom have a strategy of what gets reported, when, to whom and for what purpose. This point assumes that someone is a central clearinghouse for internal data and has a strategic/executive mindset. Do not let this already expended energy go to waste in some computer file pulled out only for annual reports and accreditation.
One thing I learned when I moved from being chancellor of the public university system in Maine to being president of Ashford University (a very large for-profit online university) was the difference in the sense of data urgency. (Note: Ashford was recently purchased and merged with the University of Arizona. It is now part of the University of Arizona Global Campus.) Instead of forming a work group to look at it, the response to unsettling information became: Dive into it, understand it, and have a proposed solution on my desk in a week. Wow! The closest we came to that in Maine was: "Fail fast, fail cheap." These are trying times. It is important to try a few new things.
Disclaimer: Embedded links in articles don't represent author endorsement, but aim to provide readers with additional context and service.
Author Perspective: Administrator
You Might Also Like