Effective Scaling Takes Culture, Focus and Awareness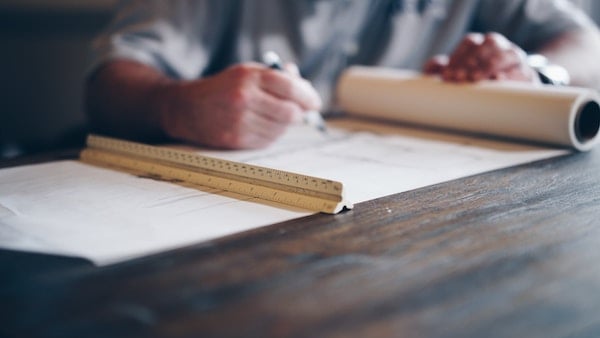 For every college or university that wants to grow, scaling is critical to ensuring that growth is manageable. After all, broadening access to higher numbers of students without the capacity to deliver the experience those students expect ultimately leads to stop-outs and dropouts. In this interview, Jason Wingard reflects on the importance of focusing on scale when growing and shares some insights on determining how best to manage significant growth.
The EvoLLLution (Evo): Why should an institution keep growing its academic programming?
Jason Wingard (JW): Programmatic growth best serves an institution when it arises directly from a clear institutional mission. The Columbia University School of Professional Studies (SPS) offers a compelling case study of program expansion resulting from deliberate and thoughtful attention to the school's larger vision. In the past decade, growth has been demonstrated through the metrics of both our number of program offerings andthe expansion of vision, mission and strategy.
With an overarching goal of attracting and preparing the world's most talented students to tackle shared global challenges, we have designed our programs to balance business needs, academic excellence and student benefit. Following these guiding principles, the school's resulting instructional framework includes:
Innovative and industry-driven programs that develop students' actionable skills and expertise;
Commitment to the highest levels of academic excellence, supported by frequent evaluation and enhancement; and
Engagement in the global shift towards lifelong learning.
The benefits of such mission-driven growth extend beyond institutions to the world at large.
Serving a greater number of students propels extensive dissemination of knowledge around the globe, heightens impact within and between organizations and generates progress across a myriad of industries and sectors.
Evo: Where is the point of diminishing returns when it comes to growing a program or offering?
JW: All higher education institutions have faced this question, and SPS is no exception. We are constantly strategizing about how to maintain a world-class academic experience through phases of change and growth.
In my tenure, I have found that offerings reach the point of diminishing returns when they outpace the growth of the institution. No matter their size or scope, schools must remember their most fundamental obligation: Meeting students' individual needs and providing them with the best possible educational experience. When institutions create new offerings without this integral backdrop, it leads to a risk of diminishing returns.
To hedge against the risk of diminishing returns, SPS has taken the following approach to growth:
Growing at a "just-in-time" speed, paced purposefully to the market;
Increasing the number of scholar-practitioner faculty to meet the needs of lifelong learners with unique academic and professional goals;
Expanding high-level industry partners for capstone projects and internships;
Hiring additional student life and professional development staff, who organize workshops and events that foster career readiness; and
Innovating curriculum and learning modalities to serve the diverse goals and needs of the student body.
Although it requires more effort and resources to address these concerns proactively, doing so is critical for long-term institutional success and professional impact.
Evo: What should a leader must take into account when considering scaling an offering?
JW: Growing and enhancing program offerings requires a thoughtful, strategic approach that not only serves students, but also has the buy-in and participation of other key stakeholders. These stakeholders include leaders who can link growth to overall strategy and goals; faculty and governance committees that shape programming; human resources departments that partner with university career services teams; and institutional alumni who serve as champions and ambassadors in support of professional placement and advancement.
When considering scaling institutional program offerings, the following guiding questions outline strategic areas for leaders to address:
How much growth does the market demand?
How will we structure and integrate the offering?
Who are our stakeholders?
How will we secure buy-in at all levels?
How will we maintain strong cross-functional communication?
How will we measure and analyze results?
In addition to establishing a vision for the future state and working towards that vision, conducting a baseline assessment of current strengths and weaknesses in each of the above areas is beneficial in preparing an effective implementation plan that will allow leaders to realize their ultimate vision.
Evo: What are the most significant challenges a leader can expect to face when attempting to grow programming and reach?
JW: Sustaining quality is one of the most consequential challenges facing institutional leaders. To uphold reputation and rigor, leaders must focus on attracting and retaining top-quality students and faculty.
Teams are paramount in growing programs. Successful leaders deliberately cultivate team dynamics to position the institution for successful expansion. Ensuring that teams are appropriately structured to support the pace of growth and securing buy-in from teams across the institution are two critical challenges facing leaders. Strategies for navigating these challenges include: Rethinking organizational structure to support growth; developing new managers from within the organization; and supporting newly hired and promoted employees by providing professional development opportunities.
Leaders who endeavor to define and promote organizational culture are often the most effective at motivating institutional transformation. Though it might seem ancillary, culture is a key factor in navigating growth and change. By fostering a culture that supports their strategic goals, leaders will find it infinitely easier to achieve the future they envision.
Author Perspective: Administrator
You Might Also Like