Author Profile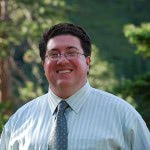 John O'Neill | Director of Marketing, UC Davis Extension
Current Position and Past Experience
John O'Neill is currently the director of marketing at UC Davis Extension. Prior to this, he managed the marketing efforts for The Sacramento Bee and San Jose Mercury News.

Education, Honors and Achievements
O'Neill earned a B.A. in Journalism from the University of Southern California and is a graduate of the UC Davis Executive Program.

Personal Details and Community Involvement
O'Neill is active in the Sacramento Rainbow Chamber of Commerce and past board member of the Sacramento Public Library Foundation. He enjoys sunsets, long walks on the beach and puppies.
Articles by this author: