Community Colleges Set the Standard for Higher Education in the New Normal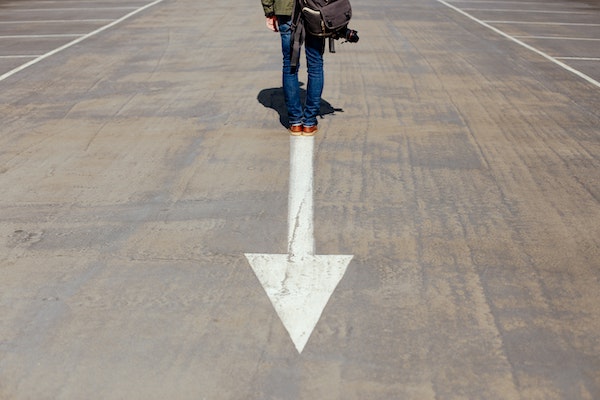 Now more than ever, our country will look to community and technical colleges to rebuild our communities, economy and workforce. It's at times like these that the core mission, vision and values of community colleges, like Stanly Community College (SCC), not only hold us accountable for our programming but also set the standard for engagement levels and quality of programming that our colleges bring to our nation.
Stanly Community College's mission focuses on our students, effective teaching, partnerships, and life-long learning. As an active member of Stanly County, our college enhances the economic, social and cultural lives of the communities we serve by providing learner-centered environments that encourage access, success and completion.
Our vision speaks to SCC's role as the gateway for higher education and a positive catalyst for change by providing quality instruction, being a committed economic development partner and offering an outstanding customer service experience.
Our values also include the INNOVATION found in all of our efforts that puts us at the forefront of exciting new initiatives and technologies. Changing industry and educational standards require SCC to stay vigilant about providing effective student and community support. EXCELLENCE is our commitment. We demonstrate excellence in our teaching, partnerships, services and planning to provide our faculty, staff and partners with the training, motivation and opportunities necessary to accomplishing our mission. We continuously improve through data-informed decisions.
You see, providing non-traditional higher education, skills training, and transforming the postsecondary marketplace is in our DNA. We were established upon it, and it's woven into everything we do every day.
Community colleges have the shared responsibility of supporting growth and socioeconomic development. We must be willing partners to other agencies (economic development commissions, chambers of commerce, etc.) in order to successfully influence community growth. Through these partnerships and their respective advisory committees we can strategically address our respective communities' labor market needs. Further, if done successfully, program growth may align with industry clusters being recruited by a particular county, state or region.
Additionally, we cannot forget that community colleges are important employers in their own right and contribute significant economic returns to their local service areas. As such, community college presidents have the tremendous responsibility of ensuring a healthy and positive culture within the organization. While this is true for all institutions, these returns become more significant for rural community colleges.
According to an analysis by Economic Modeling Specialist International (EMSI) in 2014, SCC and its students contributed $111.3 million in income to the SCC service area's economy, approximately equal to 7.8% of the region's gross regional product. Over the years, students have studied at SCC and entered or re-entered the workforce with newly acquired skills. The accumulated contribution of our former students currently employed in the regional workforce amounted to $92.2 million in added income during the analysis year.
Workforce and career training programs allow community colleges to address their service area's labor market needs. Not only do community colleges educate and train a skilled workforce, graduates may return to teach part-time courses as their careers advance. The ideology of giving back is instilled into many community college students, and it is demonstrated when they seek to become part-time faculty.
The relationship between Stanly Community College and our local industry has never been more evident than during the COVID-19 pandemic. In March, Tina Lewman, M.A.Ed., RRT-NPS, RCP, program director for the respiratory therapy program at Stanly Community College, received an email from the North Carolina Respiratory Care Board. Attached was a signed declaratory ruling that instituted the Respiratory Care Assistant (RCA) program. This agreement stated that our senior students (who just graduated this spring) could begin work before graduation as assistants in the hospital under a licensed respiratory care practitioner's supervision. The implementation of this respiratory care assistant program provided the workforce with the critical assistance it needed to respond to this pandemic. As RCAs, our students were able to step in and alleviate the greater workload burdening licensed RCPs by treating patients with oxygen therapy, aerosolized medication therapy and chest physiotherapy. While these procedures may be considered routine in other circumstances, they took on a much greater significance during the COVID-19 crisis.
Our students became a valuable resource for respiratory therapy departments. Seven students from our respiratory therapy class of 2020 accepted positions through Atrium Health as respiratory care assistants. Without our community connections and workforce efforts, Stanly students may not have received this life-changing opportunity to apply their skills and help care for their neighbors.
Career and technical education (CTE) programs must be aligned with local employers' needs. If this doesn't happen, the demand for graduates begins to decline. Eventually, low job outlooks from a program will lead to low enrollment. In order to ensure this alignment is present, effective advisory committees are essential. CTE faculty must connect with employers in their respective disciplines and share the concepts being taught in their courses.
Stanly Community College is proactive in our search for opportunities to collaborate with our communities, businesses, industry and partnering educational institutions to ensure that our programs and courses are relevant and provide career pathways that will ultimately improve our region. Through our advisory committees, we frequently scan leaders for their feedback to ensure that our college stays on the cutting edge of change.
Creating quality CTE programs is not without its challenges. Some of the most significant challenges to launching and maintaining high-quality and relevant CTE offerings include start-up costs, ongoing expenses and finding highly qualified faculty.
Startup costs for some CTE programs can be well over $500,000, not including construction costs, which can add millions. Additionally, community college faculty are unquestionably underpaid. CTE faculty can easily work in industry and make significantly higher incomes, which makes it difficult to find qualified faculty who are willing to work for community college wages.
Budgeting is always a tedious process but never more so than now, when community and technical colleges are already facing funding shortages due to the COVID-19 pandemic. But now we must also advocate for our state and federal legislators to maintain appropriate funding for our existing programs. Our college prioritizes strengthening our legislative and congressional relationships as well as our local economic development commissions and county funding sources. We work diligently to help these groups understand the advantages of community colleges so that when funding and policymaking for higher education is presented, SCC is thought of as a contributing partner and not as an impediment to our local economy. We are a necessity, and we take every opportunity to remind those in leadership of it.
Stanly Community College has been meeting our region's workforce needs for almost 50 years. Our curriculum division leads the way with more than 27 programs of study in health, business, engineering, computers, public service and with college transfers. SCC serves approximately 10,000 curriculum, continuing education and basic skills students annually. The ripple effects of our mission, vision, and values will continue to be felt for generations to come. I could not be prouder of this opportunity, at this time, in this stage of our country, to be leading Stanly Community College.
Disclaimer: Embedded links in articles don't represent author endorsement, but aim to provide readers with additional context and service.
Author Perspective: Administrator
You Might Also Like