Walk the Walk: How Continuing Ed Can Build Re-Enrollment Pathways for Returning Learners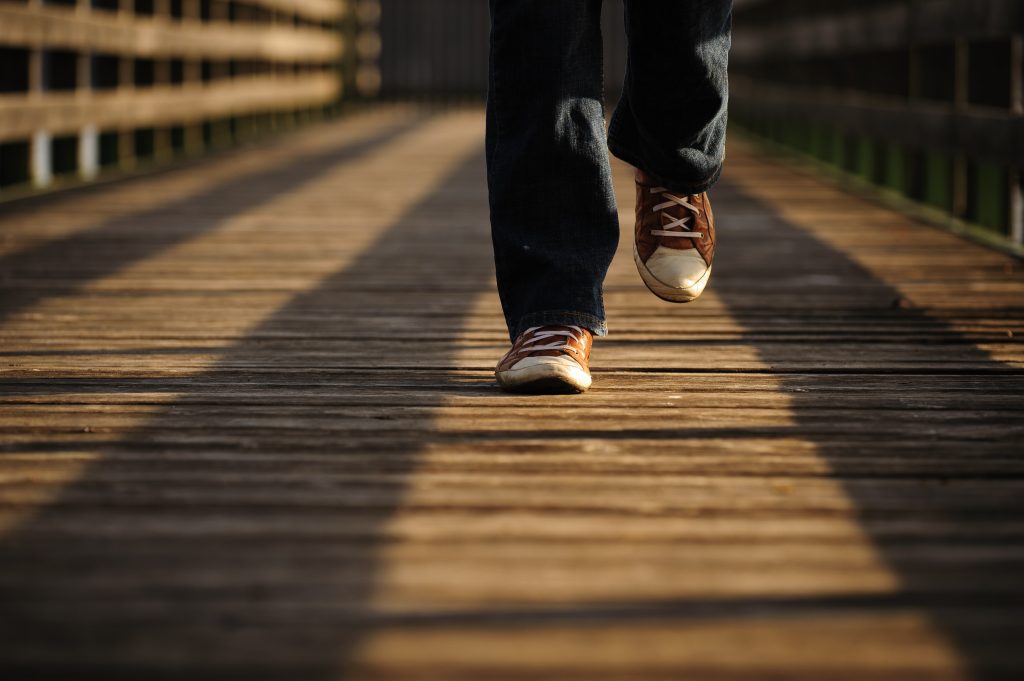 Cost as a barrier to entry is just one of the reasons students start and stop their higher ed careers. They're simply priced out.
Identifying programs that benefit these learners the most, like by allowing them to find stable work after completion, and building strategies around those programs are crucial components to their long-term success.
Evo: What is the strategic importance of Continuing Education meeting a modern community college's mission?
Richard Rhodes (RR): One thing we have especially learned over the last three years is the necessity of meeting business and industry demands, needs and pain points. And business and industry require employees quickly. They can't wait four years. They can't wait two years. Continuing Education has the ability to swiftly respond to business and industry. That's where the importance of short-term training, and stackable credentialing comes into play, so we can build something that really comes together with both Continuing Education and our regular programs, while ensuring they're in sync and stackable. It is about responding to business and industry pain points as quickly as possible—and that's easy for Continuing Education.
Evo: At higher education institutions across the United States and Canada, Continuing Ed tends to operate on the periphery of the institution rather than at the center. Why does this tend to be the case?
RR: It used to be like that because of tradition. You have this two-year associate or four-year degree program, and that that's basically it. The changes in the business and industry environment have forced higher education, especially community colleges, to reevaluate and assess their offerings, and basically understand the importance of short-term training programs and how critical it is to the workforce today. Unemployment rates are down to 3.6% across the United States. They're below that here in Austin. We've almost got full employment. Industry needs are changing, especially when you look at the four major clusters here in central Texas, where the fastest growing is advanced manufacturing.
We're talking about robotics and companies like Tesla coming in here with major advanced manufacturing and IT, making the adjustments as quickly as possible. Apple now has its second-largest campus in the world located here in Austin. Plus, the needs of hospitals are changing along with the great resignation occurring as we speak, and they're losing lots of nurses. How do you replace that type of assistance to patients as quickly as possible? Universities and colleges can't all produce the numbers of registered nurses necessary to provide patient assistance. So, what short-term programs in the healthcare industry can provide that type of critical patient assistance? Patient care technician is one of the terms now being used. How do we produce those professionals as quickly as possible and get them into hospitals, nursing homes or clinics?
The other is skilled trades. Welders, for example, we can't pump them out fast enough to meet the needs of the construction industry here. All of that requires Continuing Education to be on the forefront and meet the area's needs by supplying short-term training programs.
Evo: How can Continuing Education divisions help create re-enrollment pathways for learners who may not have earned a high-quality credential?
RR: A lot of that has to do with having the right type of short-term programming, so individuals can see that it offers them a quick pathway to earn a living wage. What are those programs? Students don't know what they don't know, so how do we get the word out to them? How do we market? One of the things we did during the pandemic was identify 26 different short-term training programs lasting six months or less that individuals could enroll in to get the proper skill sets necessary to immediate employment. So, we cut the cost of those 26 programs in half, and all of that was delivered through Continuing Education. That whole team got the word out, whether it was through TV, radio or social media. But this is not just in a one-and-done. How do we stack this? Ultimately, we would like to see everybody get an associate degree, then get a bachelor's degree.
Evo: Stacking is interesting because, as we think about micro-credentialing, it starts to reframe the institution's role from being this very consistent and static learning provider to something more flexible and holistic.
RR: Over the last two years, we've talked to industry partners and army futures command, we've got the software factory now housed on one of our campuses. So, you know, training soldiers to come up with solutions to real-world army problems as quickly as possible. We look at stackable credentials, but we also look at prior learning experiences to apply them toward a degree. A lot of that occurs through Continuing Education to make sure that we evaluate all the skill sets they already have.
Evo: How can Continuing Ed work more with the main campus to ensure students are credentialed as they progress through an education pathway, as opposed to this binary completed-or-not, degree-or-no-degree experience?
RR: That's where you must create the fine fabric of your own institution, so they're working together to address those issues. And I'll give you an example. In the same room, we had our Continuing Education and IT faculty and directors with our traditional college course faculty and the army futures command talking about specific skill sets, how to acquire them and how to make sure they align in a way that says, "Okay, this certification that they're going to get within Continuing Education actually applies toward this three-credit course or six hours of the course required for an associate degree." And then we make sure it all stacks up to a bachelor's degree, so you're not limiting individuals but giving them an evolutive process
Evo: As you think about your own experience in working with Continuing Ed and colleagues on campus, what can other senior leaders do to position their Continuing Ed divisions to help grow the college's impact more broadly?
RR: It's about creating that collaborative, connected spirit. We call it the three Cs: collaboration, connection and caring. And continually reinforcing the internal aspect—because usually people think about collaboration in terms of external partners. But we're also talking about internally making sure that Continuing Education and for-credit programs are connected and constantly working together.
Evo: Is there anything you'd like to add about the work you have done to create this symbiosis and where you see Continuing Ed heading in the broader context of the college?
RR: Continuing Education has been treated like a stepchild. And that goes for finding programs, finding space, hiring people. It's up to us. If we want to be true to business and industry and meet their needs, then we must internally prioritize them as equals in need of education. It's got to be intentional. So, you have to make it known across the community how important it is. The saying is: "Never waste a crisis." The pandemic gave us an opportunity to actually celebrate what Continuing Education does and to intentionally make them a priority in delivering education to our partners.
This interview was edited for length and clarity.
Author Perspective: Administrator
Author Perspective: Community College
You Might Also Like