Target Marketing: It's all About Your Aim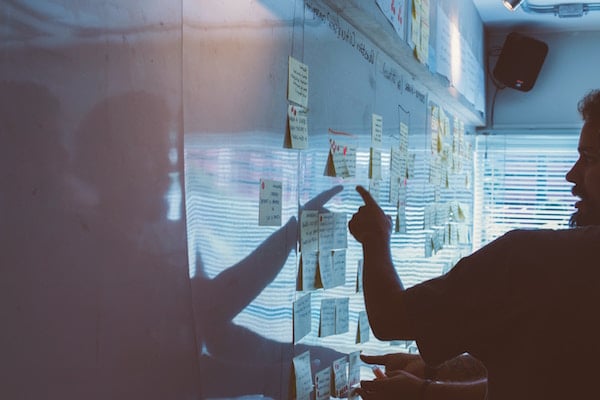 If the term "enrollment funnel" is a foreign concept and effectively reaching your target audience is a constant challenge, keep reading.
Many marketers take aim, but they don't always hit the bullseye. This isn't due to an absence of ideas or resources—more often, it comes down to a misalignment of strategy toward a particular group.
For example, I frequently receive this question: "Who is your target audience?
I used to answer, "Everyone!"
The College of Continuing and Professional Education (CCPE) offers professional certificates and digital badges for our 25 to 50 year old professionals; OLLI programs for adult learners aged 50 years and older; personal enrichment courses; executive education and digital badges via a partnership with Coles College of Business; and educational summer camps for youth ranging in age from 6 to 18. However, further examination led me to adjust our marketing strategy to better serve this broad population.
Our Course Catalog provides a comprehensive overview of our programs, whether they be professional, executive or community-focused in nature. Despite being presented in a single catalog, we market these three program areas using different strategies—as we should.
Think about it like a family tree: The branches represent different families, while the tree represents the entire lineage. The similarities are just as important as the differences.
With this concept in mind, there are various ways to attract, nurture and persuade people to enroll in your university or college for a specific program. This brings us to the enrollment funnel, which is outlined below:
Awareness: Before adult learners enroll in your programs, they need to know you exist! Your awareness strategy will serve this purpose by casting a wide net to grab prospective learners' attention. Methods will vary based on budgets and resources. Examples include billboards, PR, broadcast, direct mail and targeted Facebooks ads. Ideally, you would like to capture every person you seek. Realistically, you won't—which brings me to the next level.
Interest: Due to your awareness efforts, someone will form a connection in the form of value recognition. The content they engage with—a news article, a social media post, an advertisement—will resonate with their personal goals. Next, they will indicate a particular interest in what you are offering via a phone call, email, subscribing to your email list or even making an appointment. They are moving smoothly through your funnel, but what comes next is essential to keeping them there.
Nurture: This what I like to call "dangling the carrot." Not only is this prospect in your funnel, but they are also in your competitors' funnels. Adult learners are smart. They want the best value and outcome for their investment. This is where you come in. Universities offer similar programs, but what makes your program unique? (Seth Godin's Purple Cow should come to mind.) The quality of your program is important, but so is the experience a person will have once they select your organization for their educational and training needs. Your "carrots" should be tools to nurture these leads by illustrating the added value of your program as opposed to others. (Bonus tip: Mentioning these perks should also be part of your awareness strategy.) Examples include exclusive discounts, free webinars, tours of the facility, access to job and internship listings and networking opportunities.
Convert: The efforts you put into developing the first three levels of the funnel have incentivized your prospect to enroll. Congratulations! However, be mindful that the nurturing should still continue. All of the items that spurred your customer to convert—discounts, job postings, support staff—should be part of their student experience, which will be key to the next (and final) level.
Advocate: Word of mouth is powerful. Having brand ambassadors is an effective way to market your programs. In relation to the funnel, incorporating your graduates into your marketing strategy is an effective way to garner awareness about your product—thereby bringing you back to the top of the funnel.
Now that you understand the customer journey, it's imperative to understand your audience. Separating them into generations is an effective method for reaching your desired ROI:
Baby Boomers (1946-1964): These older adults are getting close to retirement or may already be there. They are lauded for their values but are often mischaracterized as having a lack of skills. However, research shows that Boomers are actually more tech savvy than many assume, but they still value face-to-face communication. Do you have an OLLI program? If so, this is your audience.
Generation X (1965-1980): The "Lost Generation" has been characterized as skeptics due to generational shifts involving family structure. As a result, they crave stability and are extremely ambitious. This is evidenced by their degrees and credentials. Gen Xers are likely your core audience for professional certificates, but be sure to utilize evidence—testimonials, job trends, curated content—to keep them in your funnel.
Millennials (1981-1995): Although experiences drive this cohort, fragmentation exists due to advances in technology. Xennials (1977-1985) straddle the fence between Gen X and Millennials due to overlaps in experiences. From cellphones to iPhones and Macs to tablets, Xennials definitely have a unique identity. In order to reach both Xennial and Millennial generations, technology, influencers and innovation are key. Digital badging is likely attractive to this group.
As you are able to transform your perception of your audience, you will be able to strategize based on their personas. You can also speak to them effectively by answering the top three questions students ask:
How much does it cost? (Investment, Financial Aid)
How long is it? (Commitment)
Will I get a job? (ROI, Industry Trends)
Incorporate the answers to these questions into your marketing copy. Examples include providing a testimonial from a graduate who received a job offer or passed a national certification test; providing occupational outlook statistics in your state or region; and outlining course length as well as delivery (in-class vs. online, weekday vs. weekend).
Now that you've navigated the funnel, identified your audience and know how to speak their language, it's time to build that knowledge into an effective strategy. The medium will vary based on the persona, but the funnel itself doesn't change.
Here are a few examples from our team:
Targeted list to construction companies → Letter campaign with discount code → 3 registrations
OLLI Newsletter (revamped with students and instructors on the cover) → Mailed to former students and adults 50+ within 15-mile radius → Class waitlists
Google Ad campaign → Lead generation → Email campaign with relevant content to those who expressed interest → Call to action for Spring Open House → 22 registrations
Lead generation on website and via Google Ads → Email campaign with relevant content → Call to action to attend a Meet & Greet + discount code → 5 registrations
In each of these examples, the specific persona we focused on drove our strategy and kept these prospects in our funnel. The different strategies also represent different levels of the funnel (awareness and nurturing, for example).
Your brand—how people hear about you and their experience with you throughout their customer journey—is also key to your marketing strategy and exceeding your ROI goals.
You now have the tools to be successful. Ready, aim … enroll!
– – – –
References and Additional Resources:
https://www.ama.org/publications/MarketingInsights/Pages/Authenticity-and-the-Opt-Out-Generations.aspx​
https://www.smarthustle.com/15-key-strategies-marketing-different-generations//​
https://www.brandignity.com/2017/01/best-marketing-strategies-for-different-generations/
http://blog.watermarkadvertising.net/blog/generation-marketing​
http://info.exceleratedigital.com/blog/the-best-way-to-reach-different-generations-on-social-media​
http://socialmarketing.org/archives/generations-xy-z-and-the-others/
https://www.merriam-webster.com/words-at-play/words-were-watching-xennial​
You Might Also Like