Marketing Online Education Today: A Look At Strategy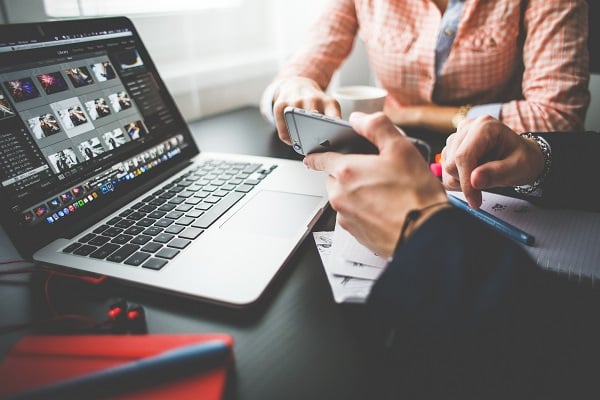 Marketing in higher education today means a lot more than designing a strong pamphlet or starting a Twitter account. Students today are savvy consumers with immensely high and very specific expectations of their colleges and universities. Institutions need to work hard to ensure they get in front of prospective students and work even harder to retain them if they choose to enroll. In this interview series, which will run over two parts, Mike King and Emily McInerney reflect on the strategy that underlies their marketing efforts and discuss some of the tactics they put into place to strengthen the bonds they form with students.
The EvoLLLution (Evo): When it comes to messaging for Berklee Online, is the focus more on convincing students to enroll at Berklee over other institutions, or convincing students to enroll at all?
Mike King (MK): We like our content to speak for itself. We're a content-based marketing organization and we don't hit people over the head with our messaging. Instead, we try to illustrate what students can learn from us and we try to give very tangible things away so they can step back and realize that we know what we're talking about. This strategy extends to our MOOCs, too. We have 20 different MOOCs between Coursera and edX, and the MOOC strategy, from a marketing standpoint, is to say to prospective students, "Here's a little taste of what you can get inside the for-credit 12-week online courses." It's marketing without marketing; we're providing students a free taste of our content.
Where the marketing comes into play is through the systems we have in place to learn about prospects and engage with them. Once we have acquired a permission-based contact, we have a number of software applications that help us to provide the right messaging to the right prospects at the right time.
Our marketing is all about the funnel. We don't focus on the bottom of the funnel immediately. It's more about making prospective students aware of what we offer and giving them something that's valuable. This way, we start that communication and engage with students, rather than trying to convince someone to enroll.
Evo: How competitive is the landscape for you?
MK: The landscape is unusual for us and it is definitely going to change. At the high end, with our online degree programs, there's not a lot of competition. There's really only one other school that offers some of what we offer, in terms of our online bachelor of professional studies degree. And with some of our degree majors, we currently have no competition. There is no one else on Earth that currently offers an online bachelor of professional studies degree in guitar, for example. We don't expect that to be the case forever, but it puts us in a good position for now.
The current competitive landscape for some of our degree majors is similar to when we launched the online school in 2002. There was no competition—and then there was. The difference between 2002 and 2016 is that, 14 years ago, folks questioned the idea of online education. We don't see that much anymore. I know there's going to be competition eventually, but we're in this unique position where we don't really have to say to anybody, "This is why our online bachelor of professional studies degree major is better than this other school's major." There are no other schools doing what we're doing. It's more about outlining how the programs we offer could benefit students, and the way we do that is by giving students access to elements of the content and sharing others students' stories.
There's a great deal of competition for single, standalone courses but we're focusing a lot of our marketing efforts on the degree program. We've also found that degree-focused marketing shines a light on our non-degree courses, too.
Evo: What are the most significant challenges facing online college marketers today?
MK: I think the biggest challenge that educators have with marketing is evolving their efforts to take advantage of all of the tools and new approaches that are out there.
I recently spoke at a conference where I was showing people how we do our marketing— outlining the content-based approach, our focus on data and analysis—and explaining how we run our organization as a business. This is just anecdotal, but being at the conference it became clear that this was not the norm.
The challenge for many schools is that there are people like us, who are marketing in an incredibly data-focused way. I've been to conferences where people say, "When we get an inquiry we strive to get back to people within two weeks." At Berklee Online, we get back to prospective students within two minutes. You can no longer operate your marketing team like it's 2005.
A few other key challenges include finding appropriate tools and sharing best practices with peers. There are a lot of tools available to improve marketing performance, but I have found it difficult to adopt some of these tools that are principally used by businesses that aren't in online education. Some of these tools can be problematic because they are enterprise-level software programs and might require a large staff to implement. There aren't too many people in education who are utilizing multi-touch attribution software or enterprise-level marketing automation programs effectively, so it can be hard to find people to tap for advice on how to implement some of what we want to do.
Emily McInerney (EM): If I were to think bigger-picture about messaging, branding and product, one of the challenges that we face—and this is not unique to us—is being able to communicate the affordability of an online program.
We've recently wrapped up branding exercises where we spoke with existing students, and education affordability in the United States is top-of-mind for so many people at every university across this country. Being able to effectively message the fact that getting an online degree is an affordable option is a priority for us right now. The other message we're trying to get across is that this online four-year degree is not only affordable but its quality is at the same level of education that they would be getting if they were here at our traditional campus in Boston.
Evo: How does operating like a business change the experience you try to create for students?
MK: If I'm thinking about our organization as a business, I want the best possible experience for our prospective students. We survey our students to try to better understand their experience with the application process—where are the hang ups, where can we be helping applicants? When you think about Amazon and their checkout flow, it's completely user-friendly and the experience is fantastic. It shouldn't be any different at Berklee Online. You should not make the application process difficult or have extraneous questions. We need to find the quickest possible way to get somebody through this process while we get the information that we need to make critical decisions. We need to properly assess all of our applicants—because acceptance into the degree program is very competitive—but we still need to make the experience as positive and user-friendly as possible.
That's how we look at it as a business; we put students first, and strive to provide the best possible experience for them.
EM: The stereotype of higher education institutions is that there's always red tape or bureaucracy, and you might get the runaround and might have go to different offices to get what you need. However, if you do a really good job of centralizing everything, you can create a great experience. We really make it all about the user experience and make sure that students know what resources they have and that they can access them in a simple way.
This interview has been edited for length and clarity. It is the first of a two-part series with Mike King and Emily McInerney outlining their strategic and tactical approach to marketing in today's higher education marketplace.
Author Perspective: Administrator
You Might Also Like