Career Services for Lifelong Learners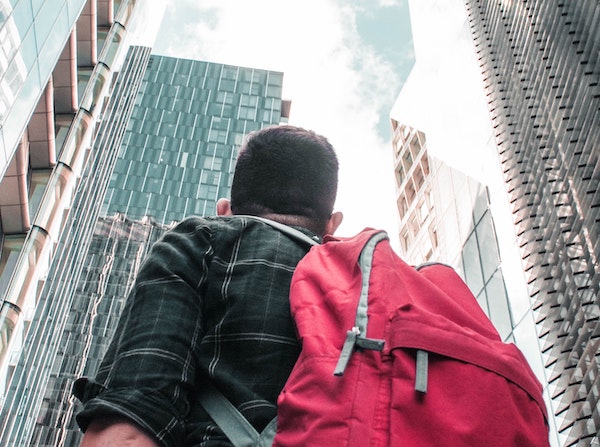 The future of higher education has changed, and institutions need to adapt to this new normal. Modalities, time frames and degree expectations have now shifted to support the new learner—the lifelong learner. As the lifelong learner looks to higher ed to keep them relevant in the workforce, it's important that institutions' offer services to support them at any point in their career journey. In this interview, Dr. Joe Sallustio and Liz Leiba speak to Peter Cohen about new marketing tactics for the modern learner, the value of practical learning and how to support various student demographics.
EdUp Experience: Can you talk about the journey that the University of Phoenix has taken and how you imagine it will look like in the future?
Peter Cohen (PC): We started about 45 years ago, so we've been doing this for a long time. In 1989, we put our first programs online, which precedes AOL and floppy disks. So, we've been doing online learning probably longer than anybody in the country. I joined in 2017, and at that time I looked around at what we could do to really help the university move forward. We had to go back to the roots of Dr. John Sperling and focus on how we help working adults move ahead in their careers. The way you do that is by making sure they get a great education and graduate.
I wanted to make sure we doubled down to support the students we already had, before even thinking about how to grow the university again. Some of the marketing practices that we had in the early 2000s were determined to be inappropriate for students. So, we are now exclusively focused on helping adult students succeed in their careers—both by getting degrees and expanding into career services to help them get the job after the degree. It's been quite a journey, but we're enjoying it, and we're really living our mission and helping more students succeed.
Edup Experience: As the new traditional student is becoming the adult student, what do you think of the new marketing tactics institutions have created?
PC: People try to differentiate universities based on tax status. You have universities that are considered as nonprofit, simply meaning tax-exempt, and then those who considered as for-profit, meaning they pay taxes that support our federal government and education programs. And we have different rules for each group. But when you look at the fastest growing universities in the United States right now, they're tax-exempt organizations considered to be nonprofit. Their marketing approaches are identical to the ones used by the taxable universities, and they use the same partners and marketing teams. They buy ad space on Google the same way we do, and they advertise on TV the same way we do.
So, each institution has to figure out what it is that attracts students and build their brand accordingly. To do so, they have to communicate with students. Some universities have a great football team, so they get free TV time; others buy the business, and some do it by marketing in the media. These kinds of false distinctions between tax status and how they attract their students is antiquated and inaccurate. That being said, all universities should be held to a high standard. They should be held accountable for the quality and accuracy of what they say.
EdUp Experience: Do you feel there's a lack of understanding on some of the oversight and investment of time and money into reviewing even the smallest communications?
PC: All the way through student acquisition, enrollment and support processes, our legal and quality assurance teams review everything. We want to ensure that anything said to a student is accurate and verifiable. We record virtually every single phone call that we have with a student, both prior to their joining the university and while they're enrolled to make sure that we can coach our academic, counselling and enrollment teams. So, if at any point in time they're saying something that doesn't appear to be 100% accurate, we can go back to the right people and correct the situation.
We're so concerned about making sure our students have good and accurate information and are treated well by the university. We hear about other universities, and we hire people who have been in the nonprofit world who are amazed at the quality oversight programs we have in place to ensure that our students are being treated fairly. I'm all for transparency about what we do and how we oversee of the sector. Since people confuse the profit motive with the tax motive, every university that wants to stay in business has to have an excess of revenue, or ultimately go out of business. They confuse that with an approach that does not put the student first.
If we did not put the student first, students wouldn't come back to us. So, we are very motivated to make sure that our students get an education that will work for them. We want to help them get a better job and career and provide for their families.
EdUp Experience: What do you see as your way forward, and how are you strategizing as far as being effective for these students who have not been able as successful at some of the more traditional schools?
PC: Most people getting a degree from the University of Phoenix take an average of 15 to 20 hours a week to focus on their studies in order to graduate. So, it is the same quality education you get it any other type of university in the country. In fact, we're accredited by the Higher Learning Commission, which accredits in about 600 universities across the middle of the country.
When we think about the future state, in some ways, it goes back to creating programs that only requires students to come to school one night a week. When Dr. John Sperling founded the school, he was charged with helping adult students in a normal community college or state university setting go to school–and they couldn't come during the day. So, he had the brilliant idea of having classes once a week at night, so that they could come to class and really focus on the studies. He had another brilliant innovation, which was to allow working adults to take one class at a time rather than three. So, when the internet came around, we wanted to do that face-to-face and expand it to asynchronous.
We moved online in order to serve working adult students. We disassociated class time with learning time, allowing them to fit it into their very busy schedules. As we look to the future, students will need to upskill. We're looking at moving beyond our traditional approach and into shorter forms of learning, so that students can pick up credentials and move forward in their careers.
Recently, the university launched a new program called career services for life. Our focus is making sure that graduates and current students have the ability to take advantage of the university services to support careers beyond just getting their degree. All graduates have access to our career and academic counselors, the library and all the centers and programs we offer. Down the road, more universities will recognize the need to change modality, timeframes, support and expectations. It's the only way they'll support learners today in a rapidly evolving world.
EdUp Experience: How can we get more traditional schools to embrace practical learning across the board?
PC: It requires those universities to really believe that's part of their purpose. There's theoretical knowledge, research knowledge and practical knowledge. As a career university, we recognize that our students need practical knowledge in order to succeed on the job. All of our faculty are practitioner faculty and are required to be working in the field in which they teach. Our faculty have on average 25 years of experience in their field. They've also been working for us on average for about twelve years. So, when you think about the traditional university, most faculty come straight out of school. They rarely have practical application in the field that they're working in, as opposed to theoretical knowledge. There's a place for theoretical knowledge—I went to a traditional university myself and got that theoretical knowledge—but for most working adults already in the workplace, having that practical knowledge is going to be a faster path to getting them promoted.
The second part of that is that all of our colleges have industry advisory councils. We meet with employers in the marketplace and ask them what skills they're looking for. We want to know the trends they're seeing and what opportunities they offer. We then incorporate that insight into our programs. Now, every university could and should work with industry to prepare their graduates. It's not rocket science. It's just simply having conversations with those who are going to be employing the people who come out of universities.
Also, translating what you learn in school into what you need on the job requires a common language. Translating the collaboration with other people into a skill that is useful in the workplace requires the lexicon that we were able to put on paper and demonstrate to employers. It's a lot of work and requires communicating with industry, but that's the responsibility of higher education. You have to get close to industry, work together and graduate people with the skills, competencies and knowledge for the workforce.
EdUp Experience: What are your thoughts on people who are biased when hiring people based on where their education comes from?
PC: Most important are the actual academic programs and the support structure we have for our students. Anyone should feel welcomed into an institution no matter what their background is. I used to work for Pearson and McGraw Hill Education, and our biggest accounts in the country were the largest public universities, and the University of Phoenix. So, the curriculum materials that we use are the same ones that are used in the largest universities across the country. We're all using the same textbooks from the same group of authors.
Many of our faculty members teach at multiple universities—many of them public, private, some profit, some nonprofit—so you're getting the same knowledge that they have across those universities. When it comes to the support structure, we've probably focused more effort on those areas around than any institution I'm aware of.
We know that more than 56% of our students are a visible minority, and more than two-thirds are working and have children. About 60% of them are first-generation students, so they have no real support network of their own to help them get through school. Our support structure is built to make sure that they have the resources they need on top of educating them, so that they can get through these difficult times.
People need to trust our brand and see its value. We've made sure that we're transparent about how we operate and the outcomes we get. Everyone has the ability to see where we've done well and where we need to improve. When we're transparent, more alumni can talk about their experience, and more employers will value our brand. Getting the word out about who we are to the people closest to our graduates and students is not difficult. It is the general public who has no information about us and doesn't really choose to learn very much. They're interested in the tweet world with a quick soundbite about what the university is like, so we work every day to demonstrate to people that we are a high-quality institution.
EdUp Experience: Do you think higher ed will have reframe how it services students, making sure that they finish their degree, based on the demographic of the student entering the university?
PC: We should strive to help students get that degree, so that they can improve their lives and those of their family. It always makes me angry when I hear people say, "Well, we want to be the leaders; we don't want everybody to succeed at this." That is not the American way, and it's not the American dream. One of the comments you hear often is that intelligence is equally distributed but opportunity is not, and that is a challenge in this country.
We have to make opportunities equally available to all. People will need to be re-educated throughout their careers. The idea that society is going to be as fixed as it was in the '50s, when change was not quite as rapid, when you'd go to school one time and learn everything you need to know to have a full career, is just long gone.
The pace of technological development is accelerating so rapidly that every few years you need to be re-educated to use the tools available at that point in time. So, if a university's mission is to help people succeed in life, they have a responsibility to figure out how to re-educate people over and over again. That's one of the commitments we've made here at our university, since we are strictly in business and only exist to support people throughout their careers.
I'm not anticipating a change overnight, but this pandemic is forcing people to embrace technological tools. That's been a silver lining to this pandemic—that it's getting people to embrace changes that can move education forward much more rapidly than it would have otherwise.
EdUp Experience: Is there anything you'd like to add about the University of Phoenix, and what the future of higher education looks like?
PC: In terms of the university itself, we continue to strive to bring down the cost of education. For example, about nine months ago, we introduced our $10,000 master's of business administration program. My goal is ultimately to bring down the cost of education, so that everybody can afford it, and if people can't afford it, then they're covered by a Pell grant. We are committed to making sure that education remains accessible to everybody in America who wants it.
Moving forward, we are committed to making sure that our students and alumni have opportunities to grow in their careers by continuing to provide them with services throughout their career journeys.
In terms of higher education itself, it will unfortunately change more slowly than any of us would like it to. The market for higher education will continue to disaggregate. Some universities will focus on career adults, others on research and some on liberal arts or continuing education and not necessarily go outside of the field of education. There will be highly technical universities, focused on helping students get into technical and vocational areas.
There's a need for a wide variety of universities—one can't do all. Universities will continue to specialize, and you'll see more consolidation in higher education among those who had not specialized in the past. They'll gather and aggregate their resources because scale allows for efficiency in any type of organization or operation, including higher education. So, universities will either get larger and smaller by becoming the best in their niche.
This interview was edited for length and clarity.
Listen to the full interview here.
Disclaimer: Embedded links in articles don't represent author endorsement, but aim to provide readers with additional context and service.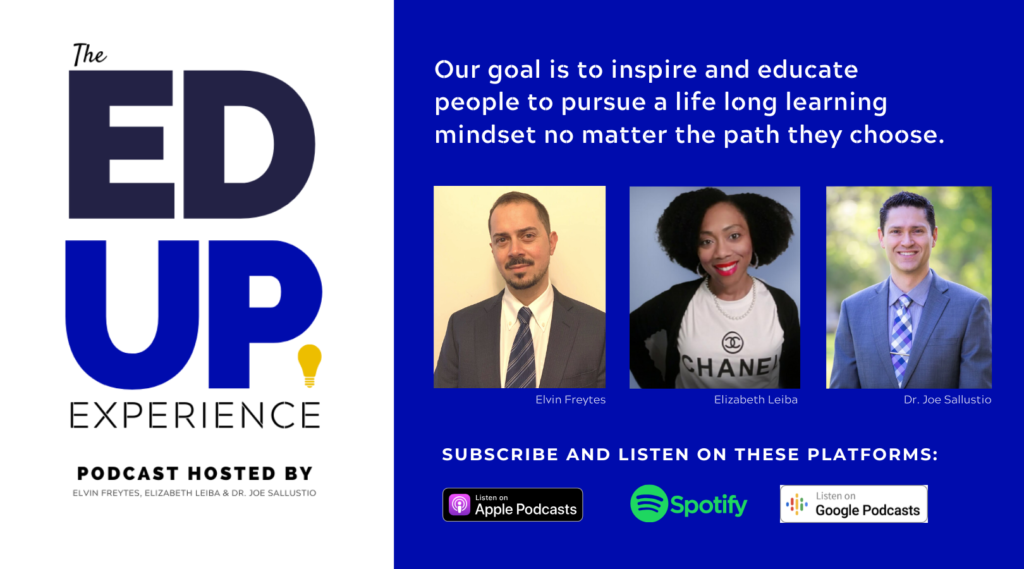 Author Perspective: Administrator
You Might Also Like