Unleashing the Power of Good Teaching at San Jacinto College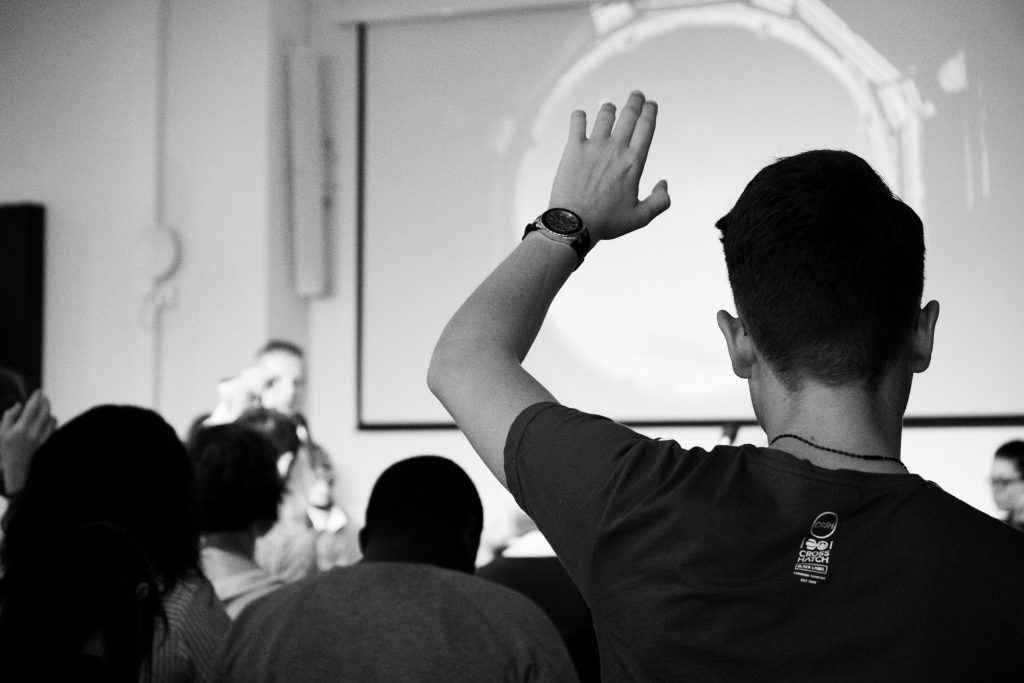 "I want to let students know that I make mistakes as well, and if I ever unknowingly commit a microaggression, that […] they will be able to either talk to me personally, address the microaggression in class or address me anonymously."
When I first read this reflection, written by a faculty member at San Jacinto College, I had to pause and consider its meaning. This faculty member was enrolled in an eight-week micro-credential course offered by the Association of College and University Educators called "Inclusive Teaching for Equitable Learning." The course, delivered asynchronously online, provides educators and non-instructional staff with proven strategies to create a more equitable and just learning environment, addressing topics like implicit bias, microaggressions and imposter phenomenon.
I went on to read that quote over and over, feeling as if I was witnessing a fundamental shift in higher education right before my eyes.
"I want students to know that I make mistakes as well."
How powerful, I thought. What an intentional effort to bring humility and grace to a space that has traditionally been hierarchical, with students as perpetual subordinates to all-knowing professors. To see a faculty member humanize themselves in the classroom in service of student learning felt so refreshing.
"If I ever unknowingly commit a microaggression…"
This statement speaks to this person's learned awareness of what microaggressions are, how embedded they are into our behaviors (so imbedded that they are unintentional) and how hurtful they can be. The use of active versus passive language speaks to our responsibility to prevent microaggressions through self-awareness.
"They will be able to either talk to me personally … '
All at once, the "see me in office hours" formality of old has fallen away here, and a professor is expressing a powerful willingness to engage with students on a much deeper level.
" … address the microaggression…"
This has become a classroom where a professor feels comfortable talking about the unavoidable topics of race and equity. Students deserve to have a space where real issues can be discussed with faculty who are ready to lead this work.
" … or address me anonymously…"
Giving individuals the option to communicate in whatever way feels most comfortable is what a student-centered classroom looks like in action.
---
When we recall the pandemic's strain on higher ed's workforce—maintaining enrollment and supporting students through so many compounding challenges—the reflection is also a powerful reminder of the resilience of educators.
We moved to a Zoomed-in life.
We relied on the power of the LMS.
We offered classes in every mode of delivery possible.
We closed the circle around our students and ensured their basic needs were being met.
It was only when we felt confident that our systems would sustain us through the worst that we stopped hyper-focusing and micromanaging. I know when I finally looked up, it was to focus my gaze on faculty—my exhausted, tapped out, emotionally drained, anxious and overwhelmed faculty. We had put so much pressure on them to make sure students were still attending class, still learning and still connected to campus resources. When students got sick or experienced other pandemic-related challenges, we assumed faculty could handle the weight of being counselors, too, and be able to juggle the needs of students working in class and students working on remote personalized learning plans.
Now, imagine in that moment asking faculty to try on one more hat. That is just what we did. We asked them to become students again. And like their students, we asked them to take an online, eight-week, asynchronous course on equity-promoting practices.
As a college, we believe that in order to meet our commitment to student readiness, our instructional efforts must be rooted in evidence-based, equity-promoting practices. Even our chancellor, Dr. Brenda Hellyer, walked the talk and signed up to earn ACUE's microcredential herself. "I wanted to understand more about myself and how I can be a better leader," Dr. Hellyer said.
It was a great deal of work for the already overworked faculty. And it was a huge commitment for the over-committed. But unsurprisingly, they took it on readily, going above and beyond in the name of student success. Given that the microcredential is open to non-instructional staff as well, we saw employees across our campus sign up to take the course.
Our cohorts engaged in getting-to-know-you activities. They worked through five modules and watched video lessons. They participated in discussion boards together and then submitted homework for each module—personal reflections graded by ACUE readers.
In asynchronous discussion boards, I witnessed my colleagues unpack long-held, deeply ingrained belief systems and re-evaluate their teaching philosophies. I heard personal experiences with racism shared among colleagues. Throughout, I marveled at their vulnerability and bravery. I also breathlessly wondered, "Do they see that their classrooms can be this engaging and powerful—and what that means for our students?"
---
If ACUE has found a way to teach—online, no less—something as enormous as equity, as personal as implicit bias, as complicated as microaggressions and as deep as imposter phenomenon to adults, is there any limit to what and how well we can teach our students in higher education?
Thanks to our partner for student success and equity, our college has unlocked a new level in higher ed teaching and learning. ACUE, through their research-based practices and course design, have proven that something as complex as self-development is possible in an online environment. I see this happening in real time to faculty participating in the course. Experienced professionals, some of whom have been working in higher education for decades, are actively reflecting on their own implicit biases and how they might have impacted their students' sense of belonging in class, then honing their teaching practice by trying new skills.
Building on the success of this journey, this fall we will launch our first faculty cohorts in Effective Teaching Practices—ACUE's full certificate endorsed by the American Council on Education. This 25-week course experience will equip our faculty with the teaching skills and knowledge they need to take student learning to new levels. I cannot wait to see our faculty become ACUE-certified and feel the impact that got them into teaching in higher ed to begin with. Every student deserves an excellent and equitable education, and we at San Jacinto College are proud to make the long-lasting investments in our faculty that can make it possible.
Author Perspective: Administrator
You Might Also Like