Scaling Education To Serve the Rest of Them: A Personal Journey and the "3M" Realizations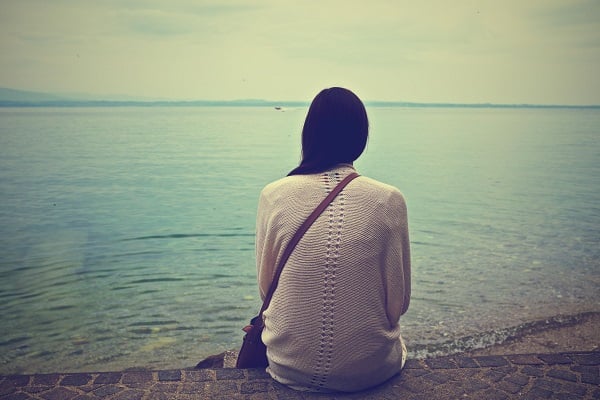 I was born and raised in India and eventually immigrated to the United States. I was privileged to be born into an educated family and was encouraged to read books, especially those that told stories from other countries. We had no television so those books were our gateways to the foreign lands; my brother and I would dream to be in those countries and do whatever we couldn't do in the 70's India. Needless to say that we had no computers, Internet or mobile phones.
When we were growing up, a teenaged boy from a nearby village joined our family as domestic help, but he soon became a friend to my brother and me, and we tried to teach him how to read and write since he had never attended school. Over time, he became an integral part of our family and took care of our parents. Though he started his family in his village, he worked in the city and remained with our parents to help them out. He never went to school or college, but always dreamed of sending his two sons to college so that they could have a better life than he had.
Over the years I kept up with how his sons were getting education in the village. What I heard at first didn't seem like a perfect situation. The boys' teachers had limited resources to teach, let alone learn (or get "professional development") through any source. Then computers became cheaper and started proliferating. Apparently the teachers could go to the city and get computer education, and eventually the one or two computers in this remote village became the children's dream learning toy. There was no internet in the village. But then the world changed, and so did India.
India has now become one of the most booming emerging markets as well as one of the largest internet users. Almost everyone—rickshaw pullers, slum dwellers, rich businesspeople, professors, homemakers, micro-entrepreneurs, plumbers, shopkeepers, students—regardless of social strata, owns a smartphone. It is everyone's lifeline and everyone carries it, many hold it within their palms. In 2006, we got one for our domestic helper friend. It was a flip phone. He said that his sons liked it.
In 2013, his sons came to visit me while I was in India. The younger one, Rajendra, was going to a high school in the city. He was the first generation in their family to go to a high school. He shared an amazing story that he and his friends were taking a free course given by a renowned U.S. university on a shared computer at their school and then met weekly with their professor who also was taking the same course at a computer cafe. The professor would explain the course in detail and would help them understand the subject matter. He said, "A new world has opened up for me. I don't understand everything they say but I learn." Then he looked at my smart phone and said, "Wow!"
Last year, Rajendra came to visit me as I was visiting India. Now he went to college, showed me his smartphone that he bought using his college scholarship, and told me that he would receive a computer as an award for scoring well in exams. "The award," he said, "is because of all those free classes on the computer." He never used the word MOOC, but I guess that's what those were. He now takes those free classes on his smart phone. "If the tower is close and there is good signal, there is no problem in getting the videos," he said. Apparently, he made good friends who were scattered all over the world and kept in touch with them via What'sApp or Facebook. He told me that even if it weren't entirely free, he would continue taking these courses on his mobile (smart phone) and eventually would study at one of those prestigious institutions and meet his friends there.
It was going like a normal conversation and I was secretly thanking every MOOC provider for educating this child, until he said the last sentence and though separated from my workplace by 10,000 miles, I became the typical continuing education administrator who would measure the outcome and return-on-investment of new endeavors. My three realizations at this point were:
M1: Mobile. We are reaching these huge emerging markets where many possess smart phones yet their education systems may not be as developed as in the U.S., and making our courses mobile accessible, affordable, understandable, well designed and above all, applicable. These courses either stand by themselves or augment the learning available in their countries. The more the applicability and the ease of learning, the better we can reach this population.
M2: Marketing. Each of these free or affordable courses is our marketing tool. Berklee College of Music has seen increase in online program enrollment after offering free courses [1]. Many other universities have seen same effect.
M3: Measure. Measuring the learners' journey isn't a new concept. But as researchers strive to learn how people from various cultures learn together, or how they interact in a large or small group, the interaction of these large groups of people of multi-generational, multi-cultural and from different educational backgrounds provide extraordinary information. Harvard University, MIT and other well known universities have been studying these for some time [2] and there is more to investigate as we see more Rajendras.
These aren't new thoughts but until I had experienced the journey with Rajendra, I would not have realized so deeply why we do what we do. Yes, the technology infrastructure to scale up is not easy [3] and the financial sustainability of these efforts will depend on creative tying of entrepreneurial efforts and innovative business models, and understandably it may not be for every educational institution.
However, our little and big efforts to bring light to people's lives through affordable and accessible education take us one step closer to what Nelson Mandela said: "Education is the most powerful weapon which you can use to change the world."
– – – –
References
[1] Debbie Cavalier, "Lead Sheet – Entering the World of MOOCs," Berklee College of Music. Accessed at https://www.berklee.edu/institutional-advancement/lead-sheet-entering-world-moocs
[2] Andrea Dean Ho et al, "HarvardX and MITx: The First Year of Open Online Courses, Fall 2012-Summer 2013," HarvardX and MITx Working Paper No. 1. Accessed at http://papers.ssrn.com/sol3/papers.cfm?abstract_id=2381263
[3] Chris LaBelle, "High Tech Higher Ed: How Changes in Educational Technology are Transforming the Industry," The EvoLLLution, June 12, 2015. Accessed at https://evolllution.com/opinions/high-tech-higher-ed-educational-technology-transforming-industry/
Author Perspective: Administrator
You Might Also Like