America's College Promise is the Pathway to Access Mission Fulfillment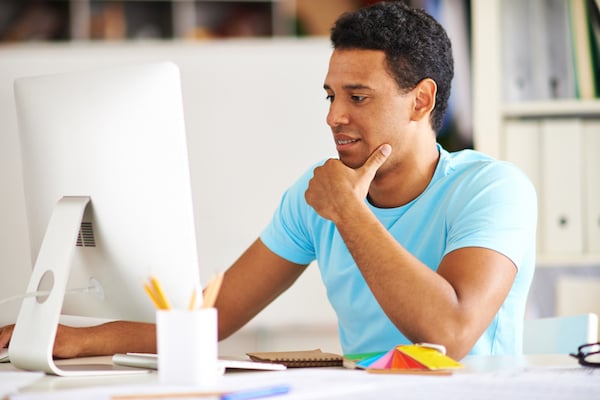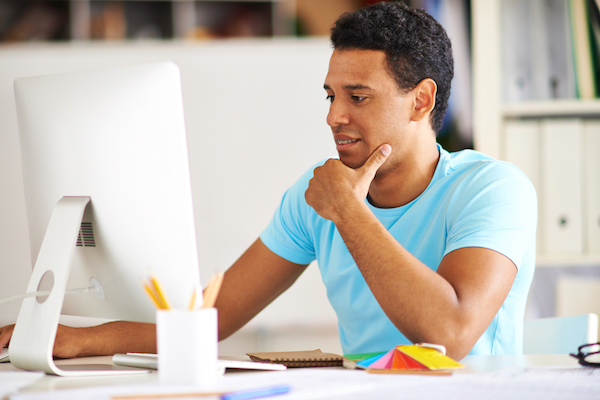 America's College Promise, if it becomes law, will create access to post-secondary education for students across the United States. Though there are questions about how institutions will manage the expected increase in student numbers, the plan would provide great support to accomplishing the access mission of two-year colleges. In this interview, Reginald Gates discusses the benefits of the America's College Promise plan and shares his thoughts on the areas of the plan that could be further drawn out.
The EvoLLLution (Evo): What are some of the significant advantages that students and institutions could enjoy from a national roll out of a free two-year college model?
Reginald Gates (RG): When our students gain an advantage, so do our institutions. So, any advantage that students stand to gain from the America's College Promise (ACP) proposal is also an advantage for the institutions they attend. To that end, I see two major advantages associated with President Obama's proposal.
First, community colleges are open access institutions. Unlike our colleagues at four-year institutions, our admissions process involves us selecting the top 100 percent of our applicants. We were created to serve all the citizens in our service areas. However, we still have much work to do to reach all the individuals who need what we have to offer. ACP will allow us to open our doors even wider to serve the educational needs of our communities.
Second, the cost of college will be reduced for college-goers. Today, the price tag of attending a four-year college or university far exceeds most individuals' and families' ability to pay, and many must take on heavy debt loads to finance the cost. These debt loads place heavy constraints on students, even before they are on a solid career pathway. Under the ACP proposal, a full-time community college student could save an average of $3,800 in tuition per year and would have to potential to earn the first half of a bachelor's degree at no cost.
Evo: Conversely, do you think there are any drawbacks—or areas that need to be more fully thought through—to the plan?
RG: One of the components of the ACP is American Technical Training Fund (ATTF), which is intended to award programs that have strong employer partnership and include work-based learning opportunities, provide accelerated training, and are scheduled to accommodate part-time work.
Tarrant County College has an outstanding relationship with our county's workforce development partners, and we understand the importance of cooperation among all entities that drive economic development. We work together to provide programs that create well-trained, workforce-ready employees who have the skills needed to keep our region at the top of the growing economies of the world.
As institutions prepare for the ultimate adoption and implementation of ACP and the ATTF, it will be especially helpful to have more details about the design and intent of the ATTF portion of the legislation.
Evo: What are a few of the most significant misconceptions you've come across regarding the America's College Promise idea?
RG: One of the most common misconceptions about ACP is that students would not be equal and accountable partners in the successful implementation of the plan. Many think that students who do not earn good grades, and stay on track to graduate, will continuously benefit from the tuition-free plan.
This misconception can be cleared up by reading headline of the White House's proposal. It says: America's College Promise Proposal: Tuition-Free Community College for Responsible Students.
It further details that the plan is a partnership between community colleges, states and students. The partnership will require community colleges to strengthen their programs and increase the number of students who graduate, states to invest more in higher education and training, and students to take responsibility for their education, earn good grades, and stay on track to graduate.
Students would be required to maintain satisfactory academic progress as a part of the proposal in order to be eligible for the benefit.
Evo: How do you think colleges will need to adapt to the increased demand they might have to meet under a free college model?
RG: One of the most important things colleges will need to do in order to adapt is to make sure that students have a clear and transparent pathways available to them when they begin their career journey.
For many, many years, community colleges have been focused on providing access, but the impending adoption of ACP will require our institutions to widen our focus to access, success, retention and completion. This work will be most easily achieved by creating pathways that allow our students to choose the best way for them to excel academically. These pathways will outline a plan for students so that they may take their courses sequentially, and only take the courses in their degree plan, so that they may achieve their goals in a pre-determined amount of time.
Colleges must also be prepared to carefully examine program offerings to ensure that offerings match the needs of those in their service areas. Some colleges may be well served to conduct program reviews. These program reviews can help colleges identify whether or not they have the capacity to offer courses that fully transfer to local public four-year institutions and to deliver programs that align with high-demand occupations.
Evo: Overall, what impact will a national roll out of America's College Promise have on the American post-secondary environment?
RG: Overall, the roll out of America's College Promise will have a very positive impact on the American post-secondary environment. However, the most significant will be that the legislation will require states to reinvest in higher education at an even greater level. Today, public institutions of higher education as a whole are experiencing a divestiture by state government. The 25-percent match that would be required as a part of the ACP legislation would help change this trend and reconnect the public and legislators as partners in providing the educational opportunities needed to drive our economy.
Author Perspective: Administrator
Author Perspective: Community College
You Might Also Like